Pitfalls to Avoid in the COVID-19 Rush to Work from Home
Pitfalls to Avoid in the COVID-19 Rush to Work from Home
As everybody rushes to set up workstations at home amid the COVID-19 coronavirus pandemic, there are some obstacles to avoid.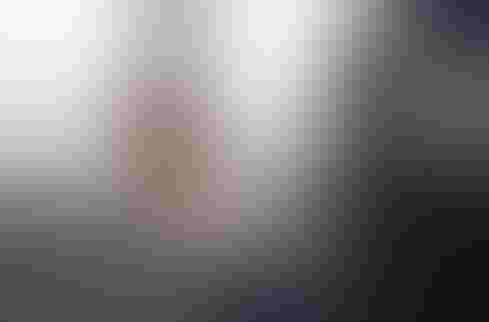 Image: olezzo - stock.adobe.com
What happens when you suddenly have to move your entire workforce from their offices at the headquarters or another facility to working from their many different individual homes? That's what many businesses and their IT departments have been finding out over the last week or two as businesses, governments, and other organizations adjust to extraordinary circumstances driven by the need to self-isolate to combat the spread of COVID-19, also known as the coronavirus.
Many workers had to make the change almost overnight, packing up the contents of their desks, grabbing their laptops, and setting up at the home office the next day. It's been a disruption to how many people typically work, and how many organizations typically work. That means it will bring a host of new issues.
"There's a second wave of support conversations that are going to pop up," said Christy Wyatt, CEO of Absolute, which provides technology to help companies manage their fleets of desktops and laptops. In the best of times VPN software can get out of date, and even road-warrior expert users need help. Add into the mix all these work-from-home newbies who have never used a VPN before, and IT support can expect to be busy.
"There's just going to be a lot of phone calls coming into the help desk about why can't I get my email, why can't I get online, why can't I seem to connect to the network," Wyatt said.

Christy Wyatt
Recently, too, as workers have rushed to prepare to work from home, there's been a rush to buy up laptops.
"The demand has been insane," said Ben Niernberg, executive vice president at Chicago-area value added reseller and managed service provider MNJ Technologies. Customers are looking for laptops, webcams, keyboards, and mice, he said. Demand has been 3 to 4 times the normal run rate.

Ben Niernberg
So far MNJ Technologies has been able to track down the inventory it needs for customers, but it's difficult to find, Niernberg said. Customers who have standardized on one vendor's PCs are finding themselves having to settle for another vendor's instead. However, so far, pricing has held steady to MNJ customers, Niernberg said.
Still, some workers may be faced with the prospect of packing up that desktop PC at their office and setting it up in the home office. However, Wyatt warned, "those devices were never equipped to operate off the network." They may not include WIFI capabilities, for example. They may not be equipped with VPN software.
Addressing the issue of an entire workforce suddenly working from home must be approached with an element of calm.
"It's going to be a marathon, not a sprint," Wyatt said. "No one will have it together on day one. But make sure employees have what they are going to need when they leave the building."
For instance, you need something on that device that lets IT fix it remotely. It's not like you can tell that user to swing by the help desk so you can fix it for them, Wyatt said. Operating as if you can't physically touch that machine is the new normal.
One more key piece of advice: Organizations and workers should also be extra vigilant when it comes to security right now, Wyatt warned, because hackers also have some extra time on their hands. Plus, workers who are already distracted by their disrupted routines and new work environments may be more likely to click on some email that seems like it's from the IT department, but it turns out to be a phishing attack.
"There's a disorientation that's happening to the enterprise," Wyatt said.
For more on IT navigating the cornonavirus crisis, read these articles:
Coronavirus: 8 Tech Tips for Working From Home
Coronavirus Plan: How IT Can Enable Remote Work
C-Suite Taps IT Leaders Amid Coronavirus Crisis
Never Miss a Beat: Get a snapshot of the issues affecting the IT industry straight to your inbox.
You May Also Like
---