Rackspace Names Taylor Rhodes President
Rackspace Names Taylor Rhodes President
Former chief customer officer aims to shake off investor doubts about Rackspace's cloud service fortunes.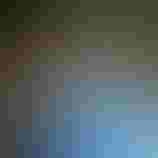 Rackspace has named chief customer officer Taylor Rhodes its new president after a six-month stretch in which its CEO Lanham Napier served in both roles.
Rhodes's ascension is a sign that Rackspace wants all executive positions filled and all hands on deck as it battles for market share against Amazon, Google, and other cloud service providers. Investors appear pessimistic: Rackspace stock dropped from $36.59 to $35.83, off 2%, on the news. It's well below half of its 52-week high of $81.36 per share.
CEO Napier assumed the president's post at the end of July when Lew Moorman, president and chief strategy officer, resigned. Moorman remains a member of the board but left his position "to spend more time with my family," according to a blog he posted July 25. Moorman's wife had just completed a successful cancer surgery, and his eldest daughter was facing continuing health problems.
[Learn more about how Rackspace's OpenStack team broke new ground. See 9 More Cloud Computing Pioneers.]
Rhodes said in an interview with InformationWeek that restoring value to Rackspace's stock will depend on investors seeing Rackspace management "execute against a strategy." And that strategy will be "geared to service leadership in the industry built on fanatical support." The "fanatical support" phrase has accompanied Rackspace's expansion from hosted-service provider (still the majority of its business) into the cloud market.
Rhodes said Rackspace is finding success with both new cloud and existing hosted service customers. Many hosted service customers want the commodity infrastructure and lower prices of cloud computing, but they also want to retain the option of operating their own private, managed servers and applications alongside the public cloud. The hybrid option of single-tenant servers alongside multitenant servers is one of the basic appeals of Rackspace's combined business, he told us.

Taylor Rhodes
Rhodes has held a number of executive positions in his seven years at Rackspace, primarily in sales, marketing, and customer support. Prior to becoming chief customer officer, he was senior VP and managing director of Rackspace's international unit. As a result, he brings a different set of skills to the post compared to Moorman, a Stanford law school graduate.
Rhodes "has generated strong growth in all the businesses he has led. Our international business, for example, grew 30% a year under his leadership," said Napier in announcing Rhodes's appointment.
But Rackspace's challenge is convincing a broader segment of customers that it can compete as Amazon keeps up a drumbeat of new service offerings and lower prices. Rackspace Cloud has been criticized for a narrower feature offering and slow growth by financial service analysts, who don't see it keeping pace with Amazon.
However, one analyst cited a recent Red Hat statement that its growth in Enterprise Linux customers reflects increasing use of the Rackspace Cloud.
Rhodes picked up on that point by saying Rackspace acquired ObjectRocket last February "for an undisputed expertise in running MongoDB" for big data analysis as part of its customer cloud services. Rackspace will continue to add services to its infrastructure-as-a-service and "offer a hybrid set of options that give the customer the best choice" of combined services, he said.
Rhodes joined Rackspace in 2007 as head of sales and support. He went on to launch Rackspace Enterprise Services, which served larger customers. Previously, Rhodes worked at EDS, managing relationships with large global customers. He is a former US Marine Corps infantry officer and holds an MBA from the University of North Carolina at Chapel Hill.
Taylor's appointment "represents a successful example of the company's long-term talent-development plan," Napier said in the announcement.
Charles Babcock is an editor-at-large for InformationWeek, having joined the publication in 2003. He is the former editor-in-chief of Digital News, former software editor of Computerworld and former technology editor of Interactive Week.
Private clouds are moving rapidly from concept to production. But some fears about expertise and integration still linger. Also in the Private Clouds Step Up issue of InformationWeek: The public cloud and the steam engine have more in common than you might think. (Free registration required.)
Never Miss a Beat: Get a snapshot of the issues affecting the IT industry straight to your inbox.
You May Also Like
---