Red Hat Adds Microsoft .Net To OpenShift
Red Hat Adds Microsoft .Net To OpenShift
Red Hat tries to catch Cloud Foundry by adding .Net and SQL Server capabilities to its open source PaaS project.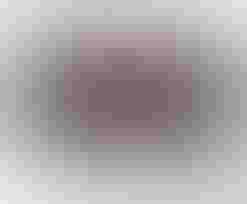 VMware Vs. Microsoft: 8 Cloud Battle Lines
VMware Vs. Microsoft: 8 Cloud Battle Lines (Click image for larger view and for slideshow.)
Red Hat, in a move to put its OpenShift platform-as-a-service on a more equal footing with Cloud Foundry, now works with Microsoft C#, Microsoft .Net applications, and the Microsoft SQL Server database.
One of the compelling aspects of Cloud Foundry, started by VMware as an open source PaaS platform, is its ability to provide development and deployment services to both Linux and Windows applications.
Some wary open source users have suggested in online comments that this must mean there are Microsoft moles inside Red Hat, guiding development efforts. But Uhuru Software executives say that's not the case. The compatibility is achieved through the use of code developed by Uhuru that allows an OpenShift server to recognize .Net applications and SQL Server dependencies and launch them on a Windows Server. The code will be donated as open source to the OpenShift Origin project, which produces the community, non-product version of OpenShift.
The capability will find its way into the Origin version first, with no date set for its appearance in Red Hat's online OpenShift PaaS service or OpenShift Enterprise product for installation behind the enterprise firewall. That development is likely to come later, said Joe Fernandes, Red Hat's senior product manager, and Matt Hicks, director of OpenShift engineering, in an interview. But they couldn't say when.
[Want to learn more about how OpenShift competes with VMware and Cloud Foundry? See Red Hat Takes On VMware For PaaS Crown.]
Nevertheless, the move was greeted with cheers -- and a few jeers -- by non-Red Hat developers. Enterprise developers often produce applications in Java, to run on Linux servers that use Windows technologies for their end-user front ends. They said it would be a big step forward for them to be able to work in both sets of technologies on one PaaS platform.
"This is a very smart move by Red Hat. The existing enterprise customer has a very large investment in Java and in .NET technology," said someone called "Jekram" on March 6 in response to a blog post by Chris Morgan, technical director of the OpenShift partner ecosystem at Red Hat.
"That's what makes it so powerful," says Fernandes. "Developers will be able to build a Ruby and a .Net application on the same platform."
Uhuru is notable for bringing expertise in Microsoft technologies to open source PaaS platforms. It did so earlier for Cloud Foundry, which is in the process of splitting away from the EMC and VMware subsidiary, Pivotal, to become a PaaS with an open source foundation behind it. Cloud Foundry also had Iron Foundry as a subproject within its ranks. It was started by Jared Wray as CTO of Tier 3, a cloud services company that has been acquired by CenturyLink. Wray also wanted a joint development platform and got one established by starting Iron Foundry.
Fernandes said contributors to OpenShift Origin, including Red Hat's own developers, have expertise in additional technologies, such as Linux containerization and Linux kernels that will help make the combination of .Net and Linux technologies more useful in the long run.
"Cloud Foundry can't match the expertise of OpenShift in Java middleware, Linux kernels, and Linux containerization," Fernandes told us, in a swipe at what has emerged as a direct and potentially powerful PaaS competitor.
IBM, HP, SAP, Rackspace, EMC, and VMware are all backing Cloud Foundry and contributing dollars toward the creation of its foundation. Joshua McKenty, CTO of OpenStack cloud software supplier, Piston, has predicted Red Hat will be compelled to join Cloud Foundry, due to the strength of its use case and backers, and bet $10 it will do so by the end of 2014.
Both PaaS platforms, however, are examples of how development and deployment will change in the presence of cloud services. They can help speed development with cloud-based tools and ease deployment with cloud-based assistance. The backers behind each PaaS expect at least some of the developers in its camp will deploy to compatible cloud services, such as those running Red Hat Enterprise Linux and the KVM hypervisor as a manager of enterprise workloads and those running VMware virtual machines and different Linuxes as their host environment.
Cloud Connect Summit, March 31 to April 1, offers a two-day program co-located at Interop Las Vegas developed around "10 critical cloud decisions." Cloud Connect Summit zeros in on the most pressing cloud technology, policy and organizational decisions, and debates for the cloud-enabled enterprise. Cloud Connect Summit is geared towards a cross-section of disciplines with a stake in the cloud-enabled enterprise. Find out more about Cloud Connect Summit and register now.
Never Miss a Beat: Get a snapshot of the issues affecting the IT industry straight to your inbox.
You May Also Like
---