Salesforce.com CEO Leaks Analytics Cloud Plan
Salesforce.com CEO Leaks Analytics Cloud Plan
Salesforce.com CEO Marc Benioff tweets confidential Dreamforce agenda that reveals plans for a new cloud. Innocent mistake or Dyre distraction?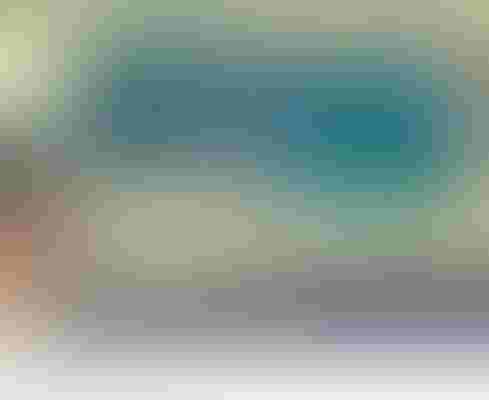 Benioff's tweet, noting "Analytics Cloud" keynote set for Oct. 15.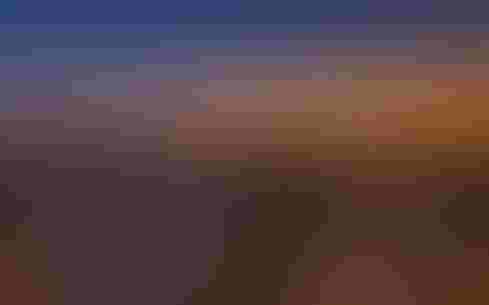 9 Selfie-Worthy Views Of NYC Skyline
9 Selfie-Worthy Views Of NYC Skyline (Click image for larger view and slideshow.)
Salesforce.com CEO Marc Benioff late last week tweeted a picture of a "confidential" draft agenda for next month's Dreamforce event. Many of the details of that agenda, including appearances by Hillary Rodham Clinton, Al Gore, and Arianna Huffington, were known in advance, but not so an "Analytics Cloud" keynote address.
Given that Salesforce doesn't currently have an Analytics Cloud, it's a clear sign that the cloud apps vendor is set to announce something that many customers and analysts have long advocated: better business intelligence and analytics offerings.
During a media conference at last year's Dreamforce event, Benioff was repeatedly asked whether Salesforce was suffering from "an analytics gap," a charge he vigorously denied. "We're a massive analytics provider through millions of millions of dashboards that are being generated by all of our customers," he responded.
Benioff didn't rule out future improvements in reporting and analytics, but he said Salesforce "does not intend to move into the traditional, horizontal analytics market," in which he lumped vendors including SAP BusinessObjects, IBM Cognos, Oracle Hyperion, and other "broad-based solutions."
[Learn about the Trojan attacks on Salesforce.com customers. Read Dyre Straits: Why This Cloud Attack's Different.]
Noting last week's tweet leak in a Friday research note, Wells Fargo Securities analyst Jason Maynard wrote, "We have long thought that the company would eventually be adding an Analytics Cloud, given some of the strategic acquisitions that they have made."
In particular, Maynard noted the June 2013 acquisition of EdgeSpring, which at the time was a just-out-of-stealth BI and analytics startup that focused on building analytics apps and reporting on sales, financials, and other data. The company's platform included a data store and a data-visualization engine.
Just what will this Analytics Cloud offer? "We are assuming that the analytics capabilities will feature more comprehensive reporting functionality with visual analytics and drill-down features," Maynard wrote.
Salesforce certainly supports dashboards for monitoring current transactions, but reporting functionality is wanting. Visit the Saleforce.com AppExchange and you'll find more than 40 third-party add-on apps for analytics. One of those apps providers is Host Analytics, which recently introduced a sales-planning app to fill in the gaps.
"A lot of Salesforce.com users are dumping data into Excel because Salesforce doesn't have historical data or multi-dimensional analysis," Alex Ortiz, Host Analytics' head of product marketing (and a former Salesforce.com employee), told InformationWeek in July. "With Excel they're forced to stitch a bunch of information together and to try to combine it with marketing data and other data to produce weekly executive reports."
It's very likely that Salesforce will stick to Benioff's stated plan and steer clear of offering a standalone BI and analytics platform. The focus of a Salesforce Analytics Cloud, assuming one is announced, will be on better reporting on Salesforce-managed sales, service, and marketing activities.
Why post a confidential agenda on Twitter? It's not too soon to be building up buzz for next month's event. What's more, it might serve as a distraction from last week's revelations that Salesforce customers have been targeted by malicious malware called Dyre. For more on how to protect your company from that bug, read Dyre Straits: Why This Cloud Attack's Different.
In its ninth year, Interop New York (Sept. 29 to Oct. 3) is the premier event for the Northeast IT market. Strongly represented vertical industries include financial services, government, and education. Join more than 5,000 attendees to learn about IT leadership, cloud, collaboration, infrastructure, mobility, risk management and security, and SDN, as well as explore 125 exhibitors' offerings. Register with Discount Code MPIWK to save $200 off Total Access & Conference Passes.
Never Miss a Beat: Get a snapshot of the issues affecting the IT industry straight to your inbox.
You May Also Like
---