Salesforce.com Speeds App Development With Lightning
Salesforce.com Speeds App Development With Lightning
Salesforce1 component framework helps customers build apps in a hurry, but don't confuse it with ExactTarget Journey Builder for Apps.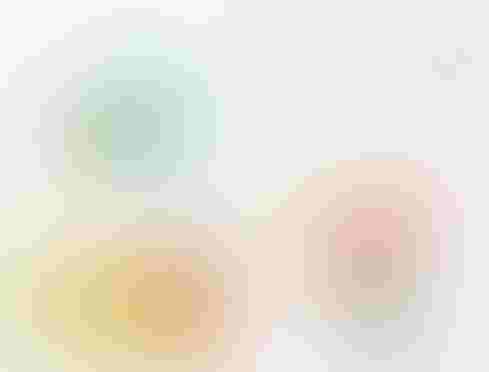 A collection of Lightning user-interface components used to assemble what looks like an interesting adult-beverage sampling application.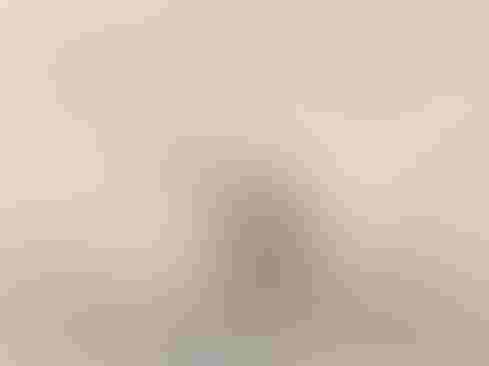 Techies In Advertising: Hits & Misses
Techies In Advertising: Hits & Misses (Click image for larger view and slideshow.)
Salesforce.com announced Salesforce1 Lightning at its annual Dreamforce event on Tuesday, promising customers a fast and easy way to build applications using reusable components.
The Salesforce1 mobile development platform debuted at Dreamforce 2013, and delivered 10 times more application programming interfaces (APIs) than previously available, giving app developers granular access to Salesforce.com functionality. The new Salesforce1 Lighting Component Framework gives developers prebuilt user-interface components for mobile devices as well as laptop and desktop form factors. The list of components includes navigation controls, search fields, action bars, key pads, maps, dials, and whatever else Salesforce, partners, and customers will add to what the company expects to become a "massive library."
"Today people are building big, monolithic applications, but we wanted to enable developers to quickly assemble the right screens for the right users," Scott Holden, Salesforce.com's VP of platform marketing, told InformationWeek. "Developers can share and reuse components and even business users can drag-and-drop to create apps."
[ Want more on ExactTarget Journey Builder for Apps? Read Salesforce.com Platform Helps Companies Build Mobile Apps. ]
Salesforce started using Lightning internally 18 months ago as part of the Salesforce1 push. Now the company is opening up the framework to partners and customers so they can create their own components. The framework is launching with components from 25 partners who have been using the platform for roughly seven weeks. In a short time Salesforce has seen "hockey stick" growth in the development of new components, according to Holden.
"These partners are breaking apart existing apps into components that can be reused to quickly assemble new apps," he explained. "Developers working with business users can now sit down and say, 'Here's a long list of components we can draw from, so let's sit down together and assemble that new app.'"
The Lighting framework is available immediately. Lighting Builder, a drag-and-drop design environment used to assemble components into user interfaces, is currently in beta and is expected to become generally available in February.
Why not use one of the popular JavaScript-based frameworks that have emerged for mobile app development?
"The Lightning Framework isn't just for UIs; It's tied into our workflow, security, and analytics engines and all of our other services, so we had to build it ourselves," said Holden. He added that Lighting has been open sourced under the name Aura and that it's possible to add custom components using JavaScript.
Salesforce1 Lightning is not to be confused with ExactTarget Journey Builder for Apps, which was released last month. The latter is a mobile development platform designed for building consumer-facing (B2C) apps, and it runs on the Java-based Heroku cloud platform. Lightning is geared to employee- and partner-facing business-to-business (B2B) apps running on Salesforce1.
The need for separate mobile app development platforms underscores divides that persist behind the scenes at Salesforce.com. ExactTarget, which Salesforce.com acquired for $2.5 billion in 2013 to serve as the centerpiece of its Marketing Cloud, runs on Microsoft SQL Server, a choice reaffirmed in May as part of a strategic alliance with Microsoft. The rest of Salesforce runs on Oracle Database and middleware. Thus, two separate mobile app development platforms were required.
These differences have been a point of attack for Salesforce competitors such as Oracle, which earlier this month at Oracle OpenWorld made a show of offering its customers "the same platform that Oracle itself uses for developing and extending cloud-based apps."
Will Saleforce.com one day consolidate its options for employee-facing and customer-facing apps? "Lightning will get there someday, but today it's for employee- and partner-facing apps," Holden said.
Aside from the speed it promises in building new apps, the best news where Salesforce1 Lightning is concerned is that it's included in the cost of using Salesforce.com apps.
You've realized the easy gains from SaaS. Now it's time to dig into PaaS, performance, and more. Get the new Your Next Cloud Move issue of InformationWeek Tech Digest today. (Free registration required.)
Never Miss a Beat: Get a snapshot of the issues affecting the IT industry straight to your inbox.
You May Also Like
---