T-Mobile Modernizes its Data Analytics Platform
T-Mobile Modernizes its Data Analytics Platform
T-Mobile was using the same analytics platform it had in 2005 when the iPhone was new and George W. Bush was president. Now, the mobile carrier has modernized.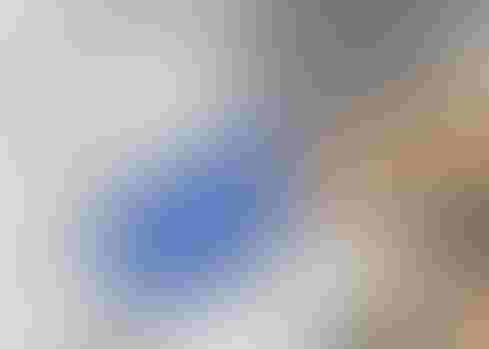 Image: momius - stock.adobe.com
Enterprise organizations traditionally have had a multitude of choices for tools when it comes to analytics and business intelligence. But budget dollars for software licenses? Those are a little harder to get. When you stack up your budget against today's typical goals of expanding the population of users to include all the business analysts and citizen data scientists, well, something's got to give.
That's the position that T-Mobile's national engineering group found itself in a few years ago. Although the company was "always pushing the envelope of technology" it offered to its external customers, "internally our systems were ancient and we never took care of the tools we used internally," said Gregg Anderson, principal engineer at the company, speaking at the recent Gartner Data and Analytics Summit in Orlando, Florida. The data and analytics platform the company was using was the same one it was using when George W. Bush was in office and the iPhone brand new.
"I was really pushing to modernize," Anderson said. The platform they'd been using for analytics cost about $2 million a year for the organization's 6,000-plus users, including the licensing and maintenance. Plus, it was slow.
"Many of the reports that engineers would run were coffee reports," Anderson said. "You run the report, and then go get your coffee, and by the time you come back you hope it's rendered."
The team wanted to be able to provide scalable self-service analytical and data visualization capabilities to all of its users.
"What we really wanted to do was to give power back to our engineers, our users," Anderson said.
T-Mobile was looking for technology that could decentralize the authoring and maintenance of consolidated data sources. This technology also would ideally let regional analyst teams support their local groups through the production of their own reports and dashboards, backed by T-Mobile's single platform. The organization was also looking to simplify analytical semantic layers and improve adoption of the system.
A few challenges to overcome
To meet these platform requirements and contain costs, T-Mobile decided to go with Microsoft's Power BI. Pricing, data visualization capabilities, and integration with Microsoft Office projects played key roles in driving the selection, according to Anderson. But choosing a new platform is just the first step in any migration journey, as enterprise leaders know.
There were plenty of operational and technological challenges in this big project. But one challenge stood out above all others, and it had nothing to do with technology.
"The biggest challenge we had were the curmudgeons," Anderson said. "We have all these engineers that have been around forever. Engineering has the longest tenure at T-Mobile, and these guys wanted to have nothing to do with changing. 'It works fine, yeah it's slow.' There's always an angry man yelling at the clock. We had a lot of those guys."
T-Mobile created a two-phase implementation plan with the first phase focused on creating the foundation -- rationalizing reports, building full taxonomy, prioritizing the implementation plan, defining functional requirements, aligning architectural design to requirements, prioritized report and dashboard builds, iterating with pre-selected users in the pilot region, and more.
The phased plan also called for a pilot in one region and then a rollout to each geographic region, one after the other. However, after the first phase was completed, Anderson said, the group realized they could have rolled out the new platform to all other regions simultaneously.
Probably the biggest mistake the team made in its migration was in its efforts to drive adoption among users, Anderson said. The Power BI product was immature compared to other tools out there, and the T-Mobile team believed it could have done a better job selling it to users.
"It was hard to sell it, but I think we did a poor job of selling it out there to our regions and of explaining why" the company was making a move, Anderson said. The tool was pushed as a top down decision, which initially might have irked some users.
But like many IT projects, adoption was a process. A Slack channel inside of T-Mobile helped users with their Power BI problems and eventually the power users of the previous platform embraced Power BI to become the experts helping users on that Slack channel.
"The quicker you can spin off that competency within your companies around the tool, the quicker you can expedite that transformation," Anderson said.
For more on IT migrations, read these articles:
Cloud Migration Opportunities to Be Aware of in 2019
Top Enterprises Eye Migrating Core Apps to the Public Cloud
Evernote Completes Migration To Google, Data Center Shutdown
SAP's S/4HANA Migration Pivot Offers Lessons For IT Pros
Never Miss a Beat: Get a snapshot of the issues affecting the IT industry straight to your inbox.
You May Also Like
---