Tech Vendors to Watch in 2018
Tech Vendors to Watch in 2018
Browse through the hottest vendors in cloud, DevOps, infrastructure, security, and data and analytics.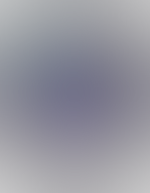 Selecting IT products and vendors has always been difficult, especially when it comes to large projects and platforms. Digital disruption has brought about a technology landscape with such rapid development and frequent consolidation that choosing a product seems more like buying a lottery ticket than a legitimate business transaction.
Industry pundits are fond of pointing out that since the year 2000, 52% of the companies on the S&P 500 have disappeared, and that the life expectancy of today's corporations has drastically shortened. And while that shows the power of the digital age, it doesn't help those struggling to do business and build technology environments within it.
The market is fraught with uncertainty and we can't take all the pain out of the process for you. But we can jump-start your thinking with some recommendations. InformationWeek, Dark Reading, and Network Computing have teamed up to bring you a roundup of valuable vendors in cloud, data management, DevOps, infrastructure, and security – some of our major content areas at Interop ITX.
Below you'll find links to lists of vendors to watch in each of these five market segments. The technology providers you'll find here range from established players making progress against customer challenges to newcomers breaking new ground and introducing different approaches.
These lists are not meant to be qualitative comparisons, ratings, or rankings, nor are they intended to be comprehensive overviews. Rather, we offer you a starting point to get familiar yourself with a range of companies and what's available on the market.
2018 vendors to watch
Cloud: No matter your business model or industry vertical, chances are you've already made strides into the cloud. Browse our list of the top cloud providers as well as technology vendors offering tools for managing cloud environments.
Data & analytics: Businesses are updating their approaches to data analytics as the competitive landscape changes. Check out our roundup of 25 data management vendors worth watching.
DevOps: This hot user trend has been adopted by vendors offering tools and platforms that blend open source and cloud elements. Read about vendors to know if you are making a move to DevOps.
Infrastructure: IT infrastructure is changing fast to keep up with digital strategies and shift to software-defined and open-source solutions. Find out which vendors are on the forefront.
Security: This field is evolving rapidly, with brand-new technologies and product categories emerging and older technologies being re-cast for today's threats. Read about today's hot areas.

To learn more about the technology areas mentioned above as well as IT strategy, leadership and professional development, attend Interop ITX, the only independent event for tech leaders, held April 30-May 4, 2018, in Las Vegas. Register now!
Never Miss a Beat: Get a snapshot of the issues affecting the IT industry straight to your inbox.
You May Also Like
---