The Key Attributes to Look for in a DevOps Trainer
The Key Attributes to Look for in a DevOps Trainer
Wannabe DevOps trainers are dime a dozen, but truly skilled coaches are worth their weight in gold.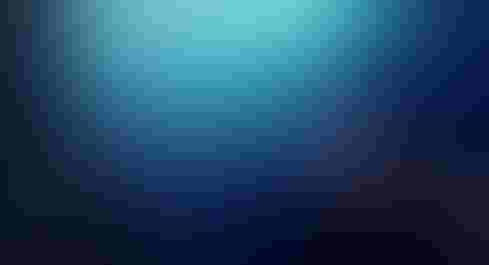 Image: WrightStudio - stockadobe.com
For organizations just getting their feet wet in DevOps, finding a talented trainer is a top priority. Without a skilled expert on hand to guide developers and managers through the methodology's various processes and practices, a DevOps initiative can falter even before it gets started.
The problem is that DevOps is still maturing and evolving. As a result, many people claiming to be expert DevOps trainers actually lack the specific knowledge, skills, and insights necessary to be successful mentors. To ensure that the person you select to bring current DevOps practices into your organization is up to the job, it's important to select someone who possesses the following key attributes related to experience and soft skills.
Experience
An ideal DevOps trainer has expertise rooted in both operations and development. "You'll want someone who can guide you through the natural hurdles that come from bringing two different perspectives together," said Jai Schniepp, director of product for secure DevOps platforms at Liberty Mutual Insurance. A trainer with deep experience in both fields will drive alignment between the disciplines to propose best practices and appropriate tools. Such an individual "can maintain focus on the skills and structure needed for the organization, rather than forcing a one-size-fits-all model," she noted.

Jai Schniepp, Liberty Mutual
A trainer should also be able to demonstrate organizational aptitude, flexibility and the ability to prioritize while maintaining empathy for both the team and customers. "A coach will ensure that the team is pulling the important pieces of each discipline into the new model," Schniepp explained. "That's why DevOps was introduced -- to support a culture that thrives on the best of both disciplines."
While a qualified trainer should possess a deep background in DevOps theory and practice, perhaps the most important attribute is a high level of emotional intelligence, observed Justin Rodenbostel, vice president of delivery for digital transformation advisory firm SPR. "Emotional intelligence is especially important, because DevOps can be a fairly radical change for organizations to undertake, and where there is radical change often times there will be considerable human resistance," he noted.

Justin Rodenbostel, SPR
Soft skills
At the beginning stage of the DevOps journey it's important to find a trainer who can focus on the "soft skills" of the organizational change, advised Alan Zucker, founding principal of Project Management Essentials, a firm offering leadership and communications training services. "DevOps is a mindset and set of practices that enable organizations to deliver value more quickly," he explained. "DevOps builds on systems thinking ... to reconsider our end-to-end product value stream and how we organize to do our work."

Alan Zucker, Project Management Essentials
DevOps requires collaboration, teamwork, negotiation, and coordination. An effective DevOps trainer must be an excellent communicator who can motivate people toward a common goal. "This requires that the trainer is trustworthy and respected -- a leader," said Sara Faatz, senior manager, developer relations, at software developer Progress, a firm specializing in application development and digital experience technologies.

Sara Faatz, Progress
One of the most important attributes to look for in a DevOps trainer is someone who enjoys teaching others and seeing people learn. "Additionally, a DevOps trainer needs to know the products and solutions a team will be using, technically speaking, and should be intimately familiar with the underlying language landscape, which can help [staffers] find and adapt creative solutions to DevOps challenges," said Josh Komoroske, senior DevOps engineer at StackRox, a container security software developer. "Real-world practical experience with deploying and managing these solutions is also an essential perspective to have," he added.

Josh Komoroske, StackRox
Getting the people part of the equation right -- building trust, earning respect, communicating effectively, and motivating everyone toward the common goal is paramount to the success of the DevOps team, Faatz said. "A DevOps trainer with the appropriate people skills will be far more effective in leading a team to adopt the DevOps practices and culture quickly, efficiently and painlessly," she observed.
Detecting soft skill attributes tends to be easier when observing a current staff member than a new hire, since it provides ample opportunities to witness the person's ability to communicate and motivate. "You can do 360-degree reviews to better understand from the staff member's peers if he or she has earned the trust and respect of the people around him or her," Faatz suggested. When bringing an outside trainer onboard, a soft skills assessment becomes more challenging, but not necessarily insurmountable. "As with any interview, you will use the appropriate tactics to determine if someone possesses the qualities of a leader," she noted.
Final thought
The ability to view issues from different perspectives and adapt practices when necessary is a helpful attribute in any DevOps trainer. "Different people value different things and being able to understand this leads to better adoption," Komoroske said.
See more of our recent DevOps-related content on InformationWeek:
Modern App Dev: An Enterprise Guide
Never Miss a Beat: Get a snapshot of the issues affecting the IT industry straight to your inbox.
You May Also Like
---