Windows Threshold Event: 6 Things To Expect
Windows Threshold Event: 6 Things To Expect
Microsoft has much to prove when it shows off the next version of Windows at an event this Tuesday. Here's what to expect.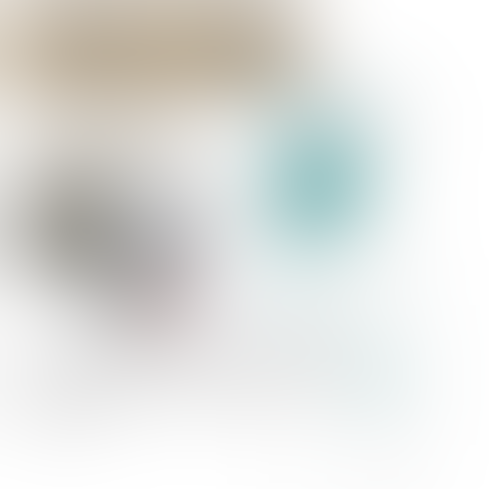 10 Tech Terms Millennials Don't Know
10 Tech Terms Millennials Don't Know (Click image for larger view and slideshow.)
On Tuesday, Microsoft will hold an event in San Francisco to reveal "what's next for Windows." The company has been vague on details, other than to confirm the event will focus on enterprise customers, but it's widely expected Microsoft will demonstrate the next version of Windows, codenamed Threshold.
Microsoft will have a lot to prove. Windows is still the dominant operating system for PCs, but thanks to weak Windows 8 adoption, competitors have begun to gain ground in important markets. Millions of businesses rely on Windows 7, and Microsoft needs to convince them that it has a sensible upgrade path. With less than 14% of PC users, Windows 8 and 8.1 are a distant third in the OS race, even though new Windows 8.1 devices are as cheap as mainstream computers have ever been. Windows XP, which isn't even supported anymore, has 70% more users. Even famously-maligned Windows Vista had more market share at the same point in its cycle.
But Microsoft might actually welcome comparisons between Windows 8 and Vista; after all, Microsoft followed up Vista with Windows 7, one of its greatest successes ever, so perhaps with Threshold, the company can similarly rebound from Windows 8. Is a comeback story in the cards? Here are six things to expect from this Tuesday's event:
1. Mouse-and-keyboard users will have their day.
With its unfamiliar interface, Windows 8 alienated many traditional PC users. With Windows 8.1 and Windows 8.1 Update, Microsoft attempted to undo some of the damage by making the OS less touch-reliant. In April, it previewed one of the biggest ways Threshold will appeal to desktop users: by bringing back a Start menu.
[What new tech news will this Interop bring? Read 7 Hot Technologies To Watch At Interop New York.]
Traditional PC users make up a huge portion of the enterprise market that Microsoft plans to address with Tuesday's event. Thanks to a steady stream of Threshold leaks and rumors, Windows observers expect the new OS to boot to the desktop and disable the touch-oriented Charms menu by default when installed on PCs. The Modern Start screen will still be available, however. Two-in-one devices such as Microsoft's Surface Pro 3 are expected to switch interfaces depending on whether a keyboard is attached. Threshold is also expected to add virtual desktops, and to allow users to run Modern apps in resizable windows as legacy applications.
Figure 1: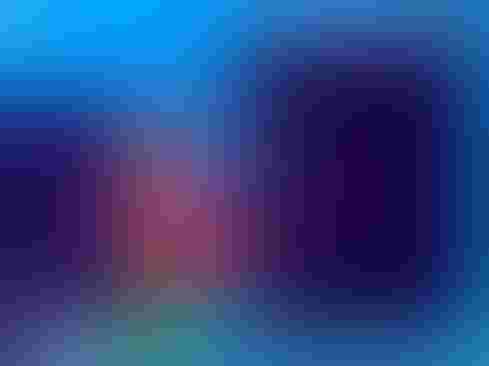 A screenshot from an allegedly leaked build of Windows Threshold. (Source: WinFuture)
2. Microsoft will offer a technical preview of Windows Threshold.
Microsoft is expected to not only demonstrate Threshold, but also make it available as a technical preview. The preview reportedly won't arrive until early October, however. With the preview, Microsoft is expected to launch an opt-in feedback campaign in which users can use a Live Tile app to easily send Microsoft their reactions to the new OS. Microsoft sometimes appeared tone deaf with Windows 8 and ostensibly wants to solicit advice from users in order to ensure the final version of Threshold, rumored for spring 2015, is more satisfying. Microsoft might deploy different versions of the Threshold preview to different users based on the feedback those users provide.
3. Mobility will make a cameo.
Early next year, Microsoft reportedly will release a separate, consumer-oriented Threshold preview for ARM-based tablets and smartphones. But even if the mobile version of Threshold is months away, expect tablets to get a few mentions on Tuesday.
CEO Satya Nadella won't be present Tuesday because he'll be travelling in Asia, but his "cloud first, mobile first" philosophy is likely to set the tone. Recent desktop sales suggest there's more life to that category than
some had thought, but the biggest growth paths are still in the mobile sphere. Microsoft COO Kevin Turner testified to as much last summer at the company's partners conference, where he said Microsoft has around 90% of the PC market, but only 14% of the larger PC-smartphone-tablet space.
OS Group head Terry Myerson and corporate VP Joe Belfiore will run Tuesday's event, and the latter's presence strongly indicates some mobile talk; Belfiore is known primarily as the Windows Phone boss. Moreover, Nadella has said Threshold will converge Microsoft's various platforms into a single OS. If this is true, it should be difficult for Microsoft to discuss Threshold without at least alluding to mobile features.
In the desktop Threshold, even though Microsoft has backpedaled to a more traditional UI, the interface will still include traces of the mobile-oriented hybridity that drove Windows 8. Users will be able to configure the new Start menu as a single column, like in Windows 7, or with a second column of user-selected Live Tiles, for example. Will anyone use this second column? Windows Threshold will inherit Windows 8.1's "app gap," so if Microsoft wants to convince more desktop users to try out a few Modern titles, the Windows Store needs more compelling apps. Expect this topic to come up, even if only in the context of line-of-business apps, during Tuesday's event.
4. Microsoft will tell us Threshold's real name.
Microsoft recently announced that it will deploy more Windows feature updates via monthly releases, like it does with security patches, instead of through large "service packs" released at lengthy intervals. Thanks to this shift, Nadella's cloud focus, and a few rumors, some expect Microsoft to stop using numbered versions with Threshold; instead of Windows 9, 10, and so on, it could be just "Windows" from now on. Microsoft's advertising already takes this tactic; commercials refer to "the new Windows" or "Windows with Office," but never to "Windows 8.1."
But Microsoft employees have accidentally referenced "Windows 9" at least twice. The second instance prompted Microsoft to clarify that Threshold doesn't yet have an official name, which reinforces rumors that company leaders are still debating the issue. Some within Microsoft reportedly want to use Windows 9 in order to differentiate the new version from Windows 8's poor reputation.
5. Expect a Threshold version of Windows Server to be discussed.
Microsoft also reportedly is readying a preview of the Threshold version of Windows Server. Given the enterprise-oriented nature of Tuesday's event, it's likely Windows Server will be on the agenda. Support for popular Windows Server 2003 support ends July 14, 2015, setting up a potentially Windows XP-like scenario if Microsoft doesn't persuade customers to upgrade.
6. Expect a surprise or two.
Windows rumors have been flying fast and furious lately, and it's likely that some of the leaked details are either incomplete or misunderstood. Most intriguingly, references to "Windows as a Service" have been popping up for several months. Will this Tuesday be the day we finally find out what that means? If not, will we get our official first look at the next version of Office?
Apply now for the 2015 InformationWeek Elite 100, which recognizes the most innovative users of technology to advance a company's business goals. Winners will be recognized at the InformationWeek Conference, April 27-28, 2015, at the Mandalay Bay in Las Vegas. Application period ends Jan. 9, 2015.
Never Miss a Beat: Get a snapshot of the issues affecting the IT industry straight to your inbox.
You May Also Like
---