Windows XP Holdouts: 6 Top Excuses
Windows XP Holdouts: 6 Top Excuses
Microsoft cuts support for Windows XP in less than a month, but millions still use the OS. Are these rationales worth the risk?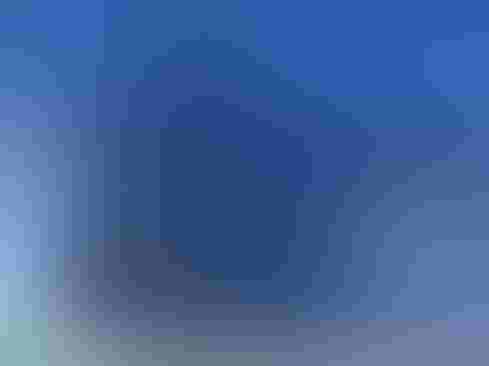 Credit: Nick Perla, <a href="http://www.flickr.com/photos/vibrantspirit/" target="_blank">Flickr</a>
Hundreds of millions of people are still using Windows XP, even though Microsoft will stop supporting the 12-year-old OS in less than a month. Most experts doubt that unpatched XP systems will wreak widespread havoc, but they agree that many XP holdouts face significant risks. Even if XP's retirement doesn't cause systemic devastation, it opens the door for cyberattacks that could still crush unprepared businesses or individuals.
If the risks are real, why do so many people continue to gamble on XP? Here are six top excuses we've heard. Let us know in the comments if you're sticking with XP for a reason we missed.
1. Upgrading from XP is too expensive. Tight budgets are a problem for consumers and businesses alike, and many have blamed financial constraints for their failure to upgrade. For many with older XP systems, the cost of upgrading involves not only new licenses, but also new hardware. As smartphones and tablets have become more capable, many people have postponed or canceled PC upgrade plans. As a result, millions of active XP systems lack the specs to satisfactorily run Windows 7 or Windows 8.1. Moreover, even among those whose XP systems run on more capable hardware, the expense of new licenses can be prohibitive.
2. Windows 7 and 8.1 pose application-compatibility problems. Many businesses rely on applications that were designed for XP and do not run well, or at all, on more modern operating systems. Some companies depend on software whose vendors have since disappeared, or who will no longer issue updates for XP-based titles.
[What will happen if you're still running Windows XP after April 8? Read Windows XP Goes Dark: 5 Things to Expect.]
For some, the cost of replacing old licenses with new ones can be daunting. Office 2003 will also lose support in April, for example. Some happy Office 2003 users are balking at what they perceive as artificial pressure to upgrade, not only to a new operating system, but to a new version of Office as well.
3. I think XP is good enough. As the preceding point about Office 2003 attests, many people refuse to abandon XP, because they think the OS is already good enough for their needs. For every power user who needs a cutting-edge system, there are several people who just need simple access to email, a web browser, and possibly a few desktop applications, namely Office (or so this line of reasoning goes).
This excuse is somewhat debatable. Even if you have very basic needs, tales of XP systems that take 10 minutes to boot are legion. If you have a very relaxed schedule, that might be fine, but it's hard to see how productivity doesn't become an issue at some point, especially for those with older hardware.
But the excuse is also moot. You can argue that XP is adequate for email and Web browsing, but after April you won't be able to argue that XP is safe for these activities.
4. I'm not connecting Windows XP to the Internet. As mentioned above, beyond April, Windows XP won't be particularly safe for general computing -- that is, anything that involves connecting to the public Internet. Luckily, many of the XP systems still running in businesses have been assigned other tasks, such as running a single application on a private, secure network.
5. I planned to upgrade, but I ran into bad luck. In an interview, Forrester analyst David Johnson said some companies began migrating from Windows XP to Windows 7 but ran into delays of some kind, including unforeseen application compatibility problems, changing budget priorities, and other unanticipated factors. Many companies in this position have been forced into secondary plans, such as revoking administrative privileges from XP systems that cannot be retired and relegating these systems to single-application use.
6. I hadn't realized my computer was still running Windows XP. This one might seem improbable, given that XP systems are now issuing monthly pop-up notifications to hassle their owners into upgrading. Still, not everyone is technologically savvy, and many have grown accustomed to reflexively closing pop-ups without bothering to read what they say. Moreover, given that tablets and smartphones have usurped many PC tasks, it's easy to imagine aging XP systems that just sit in the corner, collecting dust and getting turned on perhaps once or twice a month when the user needs Office. Given that several million such systems are probably out there, at least a few people might not even see Microsoft's notifications until after XP support has ended.
Most InformationWeek readers probably don't relate to this level of tech obliviousness, but Microsoft appears to recognize some customers need more help than others. The company recently made PCmover Express, a file migration tool, available for free, and even maintains a website that tells you whether you're running Windows XP. Nevertheless, with so many people still using the OS, it's inevitable that a few will suffer malware mishaps simply because they hadn't realized they needed to act.
Incidents of mobile malware are way up, researchers say, and 78% of respondents worry about lost or stolen devices. But although many teams are taking mobile security more seriously, 42% still skip scanning completely, and just 39% have MDM systems in place. Find out more in the State Of Mobile Security report (free registration required).
Never Miss a Beat: Get a snapshot of the issues affecting the IT industry straight to your inbox.
You May Also Like
---