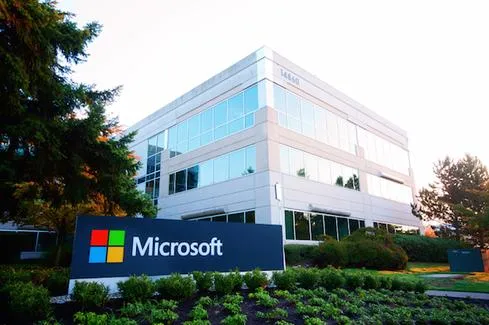 Microsoft's Mobile Roller Coaster Ride: 9 Contributing Factors
(Click image for larger view and slideshow.)
Since Satya Nadella took the helm as Microsoft's CEO, he has turned its mobile business upside-down. The last couple of weeks have been especially rocky.
Microsoft sealed the fate of its failed Nokia acquisition when it announced plans to cut 1,850 jobs, mostly in Finland, and take on $950 million in restructuring charges. This move took Redmond out of the consumer mobile market.
A week prior, the company decided to sell its entry-level feature phone division for $350 million to HMD Global and Foxconn subsidiary FIH Mobile. As a result, 4,500 Microsoft employees will be transferred to, or have the option to join either buyer.
These updates are the latest in a series of actions to whittle down Microsoft's phone business. Despite thousands of job cuts, billions of dollars in restructuring charges, and dwindling sales, the tech giant remains committed to a mobile strategy.
[Hardware smackdown: Microsoft Surface Book 2 vs. MacBook Pro]
Understandably, recent news has prompted discussion among industry watchers about where the company is headed.
"We don't think that this is Microsoft's utter and complete withdrawal from the smartphone market," said Werner Goertz, research director with Gartner's personal technologies team. There are a few compelling reasons for the company to push forward with mobile, he explained.
The first is Windows 10's feature known as Continuum, which enables users to turn any monitor into a desktop PC. This embodies the mobile-first, cloud-first vision Microsoft has adopted under Nadella, and gives users the option to have a truly mobile desktop.
"Windows 10 Continuum is predicated on the notion that there is one consistent user experience across a multitude of device categories," Goertz noted. The smartphone is an integral part of this strategy, he continued, and a strong reason for Microsoft to keep a mobile strategy.
With the enterprise as its primary mobile audience, Microsoft will continue to emphasize the role of the smartphone in the Windows 10 ecosystem. Going forward, we can expect Microsoft to focus on phones like the Lumia 650 and above, since higher-end devices lend themselves to enterprise-wide adoption and BYOD.
While there is little consumer interest in Windows Phone, Microsoft could find several key mobile customers in niche markets. Goertz highlights the US government as a potential client, especially given its recent commitment to Windows 10.
In February, the US Department of Defense confirmed plans to upgrade 4 million devices to Windows 10 during a one-year rollout. "With the absence of Blackberry, this might be a target market for the continuation of Windows Phones."
Microsoft will also need a mobile strategy to support the future of communication, as described at this year's Build conference. Nadella explained the evolution of "conversation-as-a-platform" and how humans will use voice interaction to communicate with technology and one another.
"Human language is the new UI layer, bots are the new apps, and digital assistants are meta apps," said Nadella. Cortana, Microsoft's virtual personal assistant (VPA), is the type of "unbounded" assistant that will work across devices and communicate with bots to perform tasks for users.
As the front end of Microsoft's bot strategy, Cortana will have to sit on something, Goertz explained. Given the services and ecosystem Microsoft is building, especially the mobile apps demonstrated at Build, it would make sense to have the VPA on a smartphone.
There are Cortana apps for iOS and Android, but Goertz doesn't anticipate either will have the same functionality as Cortana on Windows Phone. If Microsoft wants to proliferate Cortana across device categories, he said, Cortana is important, and it lends credibility to Microsoft's mobile business.
Goertz speculated Microsoft could adopt a Windows Phone strategy similar to Google's approach to the Nexus phone. It won't capture major marketshare, but it could serve as a flagship, showcase Windows 10, and show the industry where its technology is headed, while prompting OEMs to build devices in a similar manner.
So what happens next? Microsoft has effectively exited the consumer mobile space, but Goertz anticipates there will be opportunity for growth within consumer target markets through new product categories. With the news of Amazon Echo and Google Home, it wouldn't be a surprise to see Microsoft coming out with a similar idea.
"With all of the assets Microsoft has built and is building in natural language processing, it could be a logical and interesting move to join the fray of those device manufacturers and get a foothold into the connected home," said Goertz.
Get Your Dream Job. Use InformationWeek's hosted, searchable job board to land your next gig in tech. Start your search here.