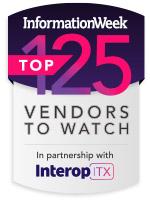 Choosing the right vendor of IT products and services for your organization is never easy. From articulating your needs in a request for proposals (RFP) through final vendor selection, you'll encounter a wide range of variables among the offerings on hand.
While we can't take all the pain out of the process for you, we can help you begin your journey. InformationWeek and its sister publications Dark Reading and Network Computing have teamed up to bring you a roundup of the hottest vendors in cloud, data management, DevOps, infrastructure, and security.
Below you'll find links to lists of 25 vendors to watch in each of these five product categories. The 125 vendors you'll find here range from established players making strides in their markets to newcomers setting the stage for the future.
These lists are not meant to be qualitative comparisons, ratings, or rankings. They're not intended to be comprehensive overviews. Rather, these listings offer you a one-stop location where you can familiarize yourself with a range of players and product offerings.
We realize each enterprise has its unique needs and that there's no one-size-fits-all when it comes to choosing the right products and services. Still, we hope you'll find this guidance useful.
Once you've reviewed our lists, let us know what you think. Have you worked with any of the vendors we're spotlighting? Did you discover any new organizations you plan to learn more about? What's on your technology roadmap for 2017? Talk to us in the comments section below.
Vendors to Watch
Cloud: Cloud services are firmly established in the fabric of IT staff operations as necessary and growing ingredients of enterprise computing. No matter your business model or industry vertical, chances are you've already made strides into the cloud and you're looking at additional resources. Click here for a roundup of 25 cloud-related options to consider from companies large and small.
Data management: More data, more types of data, and the need to leverage it all to create more business value -- those are some of the drivers behind enterprise adoption of data management platforms, tools, and services. Click here for a roundup of 25 data management vendors worth watching.
DevOps: DevOps depends on automated deployment tools and products that support practices such as continuous development, deployment, and improvement of enterprise software. Click here for a look at vendors to know if you are making a move to DevOps.
Infrastructure: As businesses rethink their IT infrastructures, vendors are looking to software and open-source solutions. Click here to find out which are on the forefront.
Security: A wave of companies is entering the security field armed with technologies to help businesses mitigate the next generation of cyberattacks. Click here to find out who these emerging vendors are and what they can offer?
Homepage image credit: alexsl/iStockphoto.