Hiring and retaining IT talent is difficult. Part of the problem is that some companies don't understand what IT professionals want and why they want it.
Manpower Solutions Group recently published a survey-based report that sheds some light on the matter. More than 14,000 currently-employed individuals between the ages of 18 and 65 participated, across industries. Some of the results are specific to IT professionals and they may surprise you.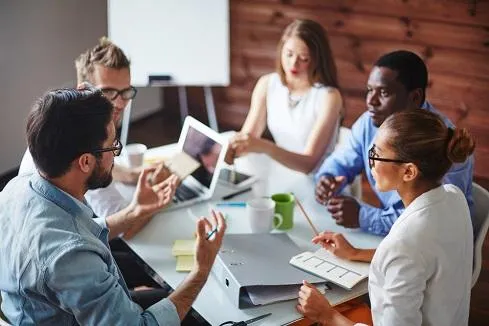 #1: Expect turnover
IT professionals who change jobs frequently do it for two reasons: to increase their compensation (43%) and to advance their careers (60%). Employers should appeal to those desires.
"Candidates within the IT space shouldn't be measured solely on their time spent within a specific role," said Stephen Rees, Director of Program Delivery at Manpower Group Solutions, in an interview. "A review of a project's purpose, the candidate's role and [her] accomplishments within the timeframe of the project should be the key areas of focus. Seasoned recruiters and hiring managers will need to account for the time needed to ramp up performance in order to understand the value of work delivered."
Technology is constantly changing which impacts what IT does and what IT professionals must know. Those who learn the newest must-have skills, whether it's DevOps or virtualized IT infrastructures, tend to be in high demand. When skills are in high demand and there's a "skills shortage," companies will pay handsomely for the right talent.
IT professionals have to acquire those new skills somewhere, however. If they can't learn those skills at their present companies or their present company doesn't invest education or training, they may seek opportunities at a company that provides such benefits.
#2: Monetary compensation isn't everything
IT professionals weigh several factors before making a decision. The top three of seven options are compensation (23%) opportunity for advancement (22%) and benefits (21%). Schedule flexibility, type of work, geography and the company's brand reputation rank lower. Of those, schedule flexibility ranks the highest.
Interestingly, opportunity for advancement is almost twice as important to IT professionals than individuals who work in financial services, healthcare/pharmaceuticals and retail. Benefits are more important to IT individuals than others too and not just traditional benefits, such as a 401K program or health and dental insurance. They tend to value non-traditional benefits such as game areas, rest areas and perhaps a healthy drink on tap. Although benefits hold some value in themselves, more importantly, they tend reflect a company's culture.
"Today's benefits are becoming more lifestyle/non-work specific," said Rees. "The emphasis is shifting from the immediate short-term benefits that tie employees to the office and are instead focusing on the broader impact on an individual's life such as PTO, sabbaticals, learning and development, diversity and inclusion, etc. While the specific role, project or product is still important, the company the work is being done for is increasing in importance as candidates increasingly want to align themselves with an organization that shares their values."
#3: Your digital presence and industry associations matter
Most survey respondents, including IT professionals, use company websites and search engines to research career opportunities. However, IT professionals are more likely to rely on social media (55%) and industry associations (33%) than the U.S. average of 38% and 18%, respectively.
In the IT world, associations are where standards are defined. Defining standards involves a lot of intellectual banter and collaboration among individuals who work at competing companies. The comradery can result in very compelling career opportunities that don't appear on a job site or a company's website.
Manpower notes that some of these IT associations have emerged around certification, training programs and hacking events. Within those groups knowledge exchange and mentoring happen.
"Networking has always been a core component of the IT space. For IT professionals, their work is typically their passion," said Rees. "This participation is also seen as a way of giving back and helping others develop – there is a true desire to share experiences and knowledge, helping others to learn instead of keeping information to themselves."
Companies can create their own hubs for interaction, whether that's offering training or certification at an event or hosting informational sessions that enable IT professionals to meet with some of the company's engineers.
#4: They want you to reach out to them
More than half (55%) of IT professionals said they prefer weekly emails from potential employers of interest, which is considerably more than retail (37%), financial services (37%) and healthcare/pharmaceuticals (33%). Manpower equates this finding with the fact that 65% of IT professionals are always looking for the next job opportunity.
If you're going to reach out to IT professionals and you're truly interested in maintaining a dialog, don't send out a general email blast. Instead, engage in a meaningful conversation.
#5: They're more willing to relocate than others
IT professionals are more likely to relocate to a new city (38%) or a new state (40%) than the U.S. average of 30% and 29%, respectively, but less willing to move to a different country (8%) than the U.S. average (10%). Manpower attributes the greater degree of mobility to the lure of California locations.
While Skype interviews are common, be ready and willing to reimburse top candidates for their travel to and from an on-site interview. It demonstrates a willingness to invest in your employees.
Conclusion
Companies should avoid cookie-cutter approaches to IT recruitment because they tend to overlook some of the important things andidates value. What they value changes with time.
Manpower's report can provide more insight into what IT professionals really want. It also includes some great advice. Happy reading.