10 Cyberattacks on the Rise During the Pandemic
Cybercrime and cyber espionage have skyrocketed during COVID-19 lockdowns. Are your work-from-home employees aware of these security traps?
Large swaths of the global economy have shut down during the global COVID-19 pandemic, but cybercriminals haven't been taking any time off. On the contrary, cyberattacks actually spiked during the first half of 2020 with attackers finding new ways to exploit the conditions brought on by widespread lockdowns.
In a statement before the Senate Judiciary Committee, an FBI spokesperson said that the agency has seen a dramatic increase in the number of cyberattack reports. "As of May 28, 2020, the Internet Crime Complaint Center (IC3) received nearly the same amount of complaints in 2020 (about 320,000) as they had for the entirety of 2019 (about 400,000)," said Calvin A. Shivers, assistant director of the FBI's Criminal Investigative Division. Shivers noted that as the federal government has responded to the pandemic with new initiatives like the Paycheck Protection Program, stimulus checks, and enhanced unemployment checks, criminals have launched new fraud efforts aimed at diverting the funds associated with those programs into their own pockets.
He warned, "The repercussions of the COVID-19 pandemic have not and will not end any time soon."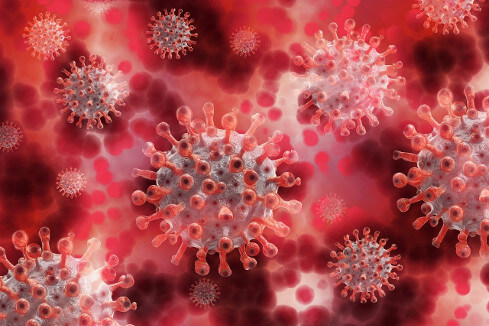 Those repercussions are particularly significant for businesses. The combination of increased attacks and more employees working from home puts companies at a much higher risk. And unfortunately, most of those employees are not well-informed about the nature of the threat.
A survey conducted by security vendor CrowdStrike found "59% of respondents believe that their business is roughly the same or less likely to experience serious cybercrime in the wake of COVID-19, yet CrowdStrike has confirmed a 100X increase in COVID-19-themed malicious files from February to April 2020."
Given these realities, most security experts recommend that enterprise IT teams increase their vigilance and training related to cybersecurity during the pandemic. The following slides detail 10 types of cyberattacks that have been on the rise since February and that cybersecurity personnel should be watching for.
Cynthia Harvey is a freelance writer and editor based in the Detroit area. She has been covering the technology industry for more than fifteen years. View Full Bio
We welcome your comments on this topic on our social media channels, or
[contact us directly]
with questions about the site.