A FinOps Approach to Negotiations With Tech Vendors
A FinOps Approach to Negotiations With Tech Vendors
The process of finding cost savings is increasingly complex, as hybrid IT estates increasingly rely on cloud. FinOps' collaborative approach is vital.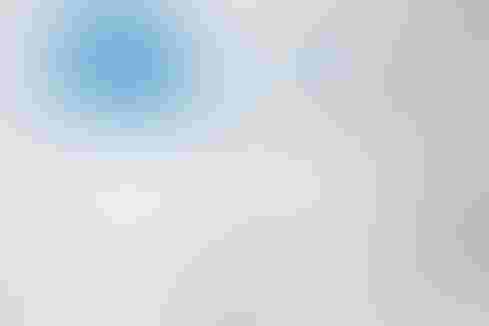 The technology supply chain is dysfunctional, tilted to put you at a disadvantage. Why? Corporate tech buyers aren't on equal footing with vendors during negotiations. The problem itself isn't new, but the unrelenting adoption of cloud means this dynamic isn't getting easier.
Fortunately, it's somewhat easy to find relevant, specific tips for handling specific interactions with enterprise IT vendors. What isn't discussed as commonly -- and what needs to be in order to manage the evolving state of cloud usage -- is how to gain a comprehensive view of the IT estate in order to be prepared for those negotiations. A FinOps -- cloud financial management -- approach is vital. A FinOps practice, as detailed by the FinOps Foundation, prioritizes collaboration across an organization to maximize the business value of cloud resources.
A collaborative FinOps approach relies on a centralized team that spearheads data-driven budgeting decisions; each business unit takes responsibility for its cloud usage. The result: insight and governance to strengthen overall clarity into the IT estate and the resulting negotiating position with vendors.
The Need for a New Approach
Moving to the cloud often comes with unintended consequences. This is particularly the case when cloud is part of a hybrid IT estate, including on-premises and SaaS, as is common today. Wasted spend, the proliferation of vendor audits, dealing with new computing environments, technical debt, and risk are all among the challenges of cloud migrations and management. Managing cloud spend is the top challenge related to cloud, as reported in the Flexera 2023 State of the Cloud Report. It's no surprise that optimizing cloud costs is consistently a top priority, year over year. Businesses require the ability to visualize and allocate cloud usage and billing, effectively plan for migration, and operate cloud and hybrid IT estates at scale.
Data-driven clarity that can support cloud initiatives can also support more informed negotiations with technology vendors. In order to be effective at the negotiating table, an organization needs to know specifically what its cloud costs are and how these relate to the overall expenses of the IT estate. In addition to cost-effective workload and cloud migration, an organization must be able to ingest all of its cloud bills and other related costs, including IT asset management (ITAM) and SaaS licensing recommendations; normalize its costs and consumption; integrate those expenses into business systems and allocate them based on the business context and requirements; and ultimately forecast appropriately in order to scale up.
The Role of FinOps
A FinOps approach helps provide clarity about an organization's tech usage to negotiations with tech vendors. FinOps relies on a three-phase process to empower tech organizations:
Inform: This first phase focuses on giving organizations visibility into the allocation of cloud spend.

Optimize: The second phase provides an opportunity to optimize the cloud footprint, with consideration of discounts (such as for reserved instances) and the expenses related to higher-cost on-demand capacity.

Operate: In this third phase, organizations continuously assess how the metrics that they track support their business objectives -- and how they align to their costs, quality, and speed.
By working through these stages, an organization can reduce the percentage of wasted cloud spend, improve its margins, improve its financial reporting and forecasting. The FinOps approach also helps minimize risk and compliance concerns, such as budget overruns and audit true-up expenses. Additionally, by standardizing the approach to cloud governance and growth, it can align cloud spend with its business strategy.
FinOps ultimately improves the results possible from vendor negotiations by providing organizations with clarity into what tech they actually need. Optimized positions with tech vendors may help drive increased productivity, made possible with clear reconciliation, chargeback, and showback processes. Access to rightsized licenses positions can also help decrease time-to-market and accelerate the pace of innovation.
The Value of Collaboration
Collaboration among various stakeholders can help improve overall organizational understanding of its tech and licensing needs, thereby improving negotiations with tech vendors.Hybrid cloud IT requires a particular set of skills and knowledge, such as that offered by a cloud center of excellence (CCOE). Rather than IT management that centers around specific aspects of the hybrid IT environment, a collaborative FinOps approach allows cloud teams to see and act upon strategic data related to on-premises assets for cloud migration, SaaS management for consistently reliable control of subscription applications, and cloud cost optimization.
Involving various stakeholders in the process helps ensure that the results apply across the organization. Aligning priorities can help safely minimize consumption; deliver predictable, sustainable business value; and understand and report costs. ITAM and software license management, operations, security, finance and procurement, engineering, and architecture teams are all vital, as are each line of business, in the process. Clarity into the needs of each team can help meet the needs of the CTO, CFO, and CIO; FinOps directors; and CCOE members for migration risk reduction, improved cloud business operations, and – specifically -- optimized spend.
Never Miss a Beat: Get a snapshot of the issues affecting the IT industry straight to your inbox.
You May Also Like
---