Apps That May Help Enterprises Get Through the Pandemic
Apps That May Help Enterprises Get Through the Pandemic
With many organizations altering their operations in response to COVID-19, there are applications available that could aid in adapting to the current circumstances.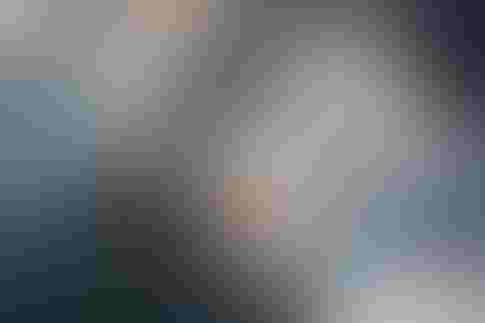 Image: BillionPhotos.com - stock.Adobe.com
Enterprises ready to take the next steps to function despite the pandemic have a variety of apps that may aid them. By now, organizations that could move workloads and tasks to remote, work-from-home setups have probably done so. Operations that require employees to appear in-person have likely established guidelines to at least reduce risks while on the job. Applications have been developed or adapted to aid organizations beyond those immediate hurdles. Resources from Pegasystems, GetWellNetwork, Assent Compliance, and Vantiq are just some of the options available that can provide various forms of assistance.
Breakdowns in the supply chain due to the pandemic could affect a wide range of markets. Fortune 500 manufacturers use Assent Compliance's software, says Matt Whitteker, vice president of growth for supply chain data management. After COVID-19 struck, Assent Compliance saw that the location data it possessed about suppliers could be leveraged to help clients alter their logistical strategies. "When you take that data and overlay the COVID-19 map, you get some very actionable insights," he says.
For example, a supplier of tires might be based in an area hit hard with cases of COVID-19. That could lead to slowdowns in production if plants are forced to close. Whitteker says the app can help users sort out alternate suppliers that are not based in infection hot zones and might be able to maintain the flow of inventory. "That applies to literally any product," he says. "The companies that emerge from the crisis in the most robust shape will be those that suffer the fewest supply disruptions."
In March, Pegasystems (Pega) released an app for tracking the spread of the COVID-19 virus among employees in order to arrest exposure and further business continuity. The low-code app takes input from employees who self-report on their COVID-19 status by responding to questions used for risk assessment. Those responses are collected into a dashboard and the app issues automated guidance to those who are affected, as well as their supervisors and other relevant personnel.
The idea for the app came from a need that a hospital system faced overseeing 100,000 of its employees across country, says Kelli Bravo, vice president and global industry market lead for healthcare and life sciences at Pegasystems. Those employees include nurses and doctors who care for COVID-19 patients and Bravo says the client wanted a way to keep abreast of scheduling in light of staff being affected by the virus.
"They were struggling with people calling out sick or afraid they might get sick or just not showing up," she says. Using Pega's low-code platform, the healthcare provider developed an initial app to track such phone calls from such employees. After working with the healthcare provider, Pega looked at ways to build an employee safety and continuity tracker that other organizations could use.
The questions posed to employees by the app helps identify potential risks of exposure to the virus, Bravo says. The app compares those responses to guidelines from the Centers for Disease Control and Prevention, then issues a score of high, medium, or low risk. Information is shared with human resources and IT on how to manage the employee around the workforce, she says. "Many of our clients have field service workers or other workers that are critical to business operations who are still going in and out of different facilities," Bravo says.
Safe returns
Part of business continuity is sorting out how and when employees affected by COVID-19 can safely return to work once they are healthy. Data collection, workflow, and understanding risks are part of making such determinations, she says.
The circumstances and CDC guidelines continue to evolve with the situation, Bravo says, which makes low-code and no-code app development a way to adapt fast. "Our clients can configure that as they implement it specific to their requirements based on their business rules, policies, and governmental guidelines," she says. "Things change very rapidly."
The app includes links to websites for the CDC and the World Health Organization to let users access the most readily available information from those resources.
How each organization responds to exposure to the virus naturally varies based on their respective policies, Bravo says. The app can be customized to include steps specific to each enterprise. Though the idea for the app came from a healthcare client, it is not solely for that sector. "We have customers in banking looking at it, in telecommunications, and in government," she says. "It was designed for a global audience."
This is just one example of the apps devised to give organizations ways to address issues stemming from the pandemic. For instance, low-code tools such as Skuid have also been used by healthcare to develop their own apps to track and manage COVID-19 cases. GetWellNetwork's GetWell Loop application is being used to alleviate some of the burden on the healthcare system by connecting patients to a virtual physician who can respond to questions and provide information on preparing for isolation and testing, says CTO Robin Cavanaugh. "This is an opportunity to leverage technology to change how we interact with patients."
He says there is a need to disseminate information faster now than traditional healthcare systems were accustomed to. "There are still a lot of manual processes in moving information from trusted sources to the patients that actually need them," Cavanaugh says. That includes within and outside of the hospital setting, he adds.
Organizations will likely continue to need help with COVID-19 related challenges at least for the foreseeable future. That can mean more apps will be developed to support those efforts. Vantiq, a software creation platform, was already in use to monitor assets and people in time and space through cameras, sensors, and other inputs, says CEO Marty Sprinzen. Applications developed through Vantiq are used in environments such as elevators, factory assembly lines, and airport security, he says. That includes apps tied to cameras that can detect body heat and fevers, Sprinzen says, which may be an indicator of infection. "Our sales pipeline has grown by over 50% in the last three weeks," he says. "Just about all of it is because of these COVID-19 apps."
For more on ways organizations deal with the pandemic, follow up with these stories:
COBOL, COVID-19, and Coping with Legacy Tech Debt
Cloud Scalability Shows Its Worth in the Wake of COVID-19
Never Miss a Beat: Get a snapshot of the issues affecting the IT industry straight to your inbox.
You May Also Like
---