Blockchain Barges into Insurance via IBM, AIG
Blockchain Barges into Insurance via IBM, AIG
IBM helps AIG create a cross-country, multi-party international risk policy tailored to use blockchain's security and trust.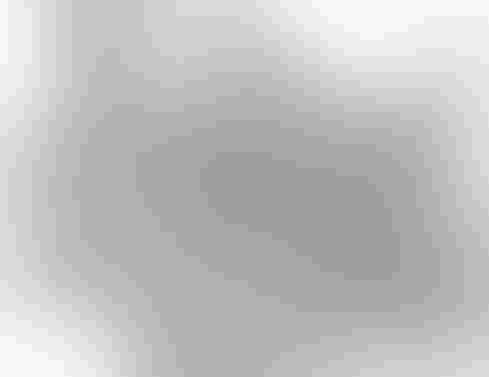 Blockchain is typically associated with digital currencies, such as Bitcoin, but American International Group has issued a complex insurance policy based on a "smart contract" using blockchain.
Despite its association with finance, blockchain has long been viewed by its advocates as useful in other types of transactions. Exactly how that would work, however, has been lacking a major example, at least in the insurance sector.
The New York based, multi-national insurer AIG has created a pilot of a master policy used to insure multi-national risk transfer, a complex area of international insurance. The pilot is based on the open source blockchain system, Hyperledger Fabric protocol, and was announced yesterday as issued by AIG in conjunction with the Standard Chartered Bank.
The use of blockchain is significant because it has the potential to a secure a transparent ledger that can be shared across many different parties. The policy is meant to cover risks as determined in the U.S., a large and complex market; Singapore, an important growth market to Standard Chartered Bank; and Kenya, a market with a distinct "cash before cover" requirement. The rule means the insured must pay for the coverage before it can take effect.
Want to see how else blockchain might be useful besides Bitcoin? See Blockchain's New Role in the Internet of Things.
The use of blockchain means participants in the policy in different countries can all see claims against the policy. It provides a secure way to account for payments, track events associated with payments and prevent any party from modifying or deleting a record tied to payments without the consent from others on the blockchain network.
"By creating a process by which we can arrange multinational insurance contracts, we not only have transaction security but contract certainty across multiple business locations," said Emily Jenner, head of Insurable Operational Risk at Standard Chartered Bank, in the June 15 announcement.
The pilot policy was written out in London and applied to local policies in the U.S., Kenya and Singapore. IBM implemented the Hyperledger Fabric system used in generating the policy for AIG and Standard Chartered.
CoinDesk, an online publication covering Bitcoin and other digital currencies, said the difference between a traditional multinational risk policy and the AIG/Standard Chartered pilot is primarily one of visibility to all parties. In the past, each participant or "counterparty" in a contract "would hold its own records." The blockchain approach amounts to a "smart contract" that automatically notifies all participants of an insurable event, said CoinDesk.
"Our pilot proves blockchain has a power role to play in the future of insurance," said Rob Schimaek, CEO of Commercial at AIG. "Any technology that can increase trust and transparency for an industry whose pillars are built on that should be fully explored," he said in the announcement.
The blockchain-based policy will also help reduce the number of incidents of fraud and errors. It will also reduce the need for participants to contact each other to view policy and payment data or the status of policies, the announcement said.
Blockchain is potentially good for major insurance contracts because it easily includes third parties in the network. They could include auditors, brokers and customers of the insured, as well as the insurer and all participating insured parties.
It's also potentially useful because it is a distributed ledger that many parties with appropriate permission may access but few may change, and then only by consensus. There's no reason why an insurance policy can't have a digital value, recognized by all the parties involved. When a claim occurs and is paid, it goes into a distributed record and becomes the basis for future discussion of values and claims under the policy.
Use of digital trust – authenticated users participating who are judged to be who they say they are – means more elemental business trust may be employed, negotiations held and transactions agreed upon. They are viewed as potentially occurring in the future without the need for expensive lawyers present and participating in each step or fees incurred to reach reach and pay settlements.
The Hyperledge Fabric is an open source blockchain protocol produced by the Hyperledger Project at the Linux Foundation.
Never Miss a Beat: Get a snapshot of the issues affecting the IT industry straight to your inbox.
You May Also Like
---