CFOs: COVID-19 Work-from-Home Plans May Be Permanent
CFOs: COVID-19 Work-from-Home Plans May Be Permanent
When the crisis began, there was a scramble to move workers home. Now CFOs are considering making those positions permanently remote to help with cutting efforts.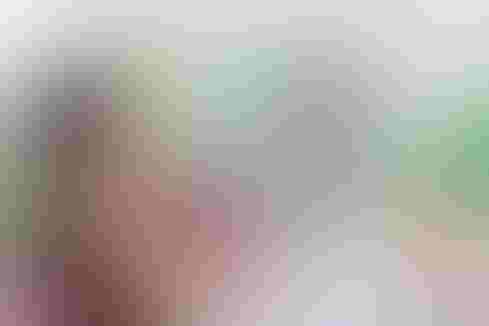 Image: bunditinay - stock.adobe.com
Just about a month ago, give or take, many organizations scrambled to move much of their workforces to work from home. The move was driven by COVID-19 coronavirus mitigation efforts across the US and everywhere else in the world. In some cases businesses voluntarily made the move to shift technology-enabled workforces to their homes. In other cases, government mandates required the closures of non-essential businesses, turning offices into ghost towns as those workers set up home offices, too.
Not everyone is able to perform their work remotely, of course. But there are many more remote employees than there were a few months ago. With the help of their IT organizations, these workers grabbed their laptops, mobile phones, VPN passwords, and any essential peripherals, and set up their new temporary home offices in dining rooms, basements, and bedrooms, often co-located with their kids' online schools.
Remote work is not for everyone. Some workers, such as grocery clerks or delivery drivers, can't work from home because of the nature of their jobs. Even among workers who could work from home, organizations tend to resist the idea of implementing it broadly across the workforce for a few reasons. The biggest one InformationWeek has heard over the years is "culture." There's a sense among executives and management that it's important for employees to be together for that sense of working for a common cause. Managers like to have their direct reports and teams nearby to make it easy to have face-to-face conversations about ongoing projects. Employees may go out to lunch together, to the gym together, or out for drinks before the weekend starts.
Yet one side effect of the coronavirus-driven movement to work from home may be a greater tolerance to the idea of remote work for the long haul. For instance, a new survey of CFOs by Gartner revealed that more CFOs are looking to shift more of their previously on-site employees to remote workers on a permanent basis. A full 74% said they intend to move at least 5% of their on-site workforces to remote positions after the COVID-19 crisis resolves. What's more, 17% of respondents to the survey said that 20% of those moved to work from home will remain as permanent remote workers after the crisis.
"This data is an example of the lasting impact the current coronavirus crisis will have on the way companies do business," said Alexander Bant, practice VP of research for the Gartner Finance Practice, in a statement.
Why are companies considering this now? First, there's the cost cutting component that is particularly acute in this crisis as revenues for many companies have declined. But there are also workforce preferences, too, according to Bhushan Sethi, joint global leader of people and organization at PwC, who spoke to media during a conference call on April 13 about the results of the firm's biweekly CFO COVID-19 survey.
"Not everyone wants to take mass transit, not everyone is comfortable with coming back into an office environment," he said. "What we are seeing now is a lot of firms are leading with empathy and purpose and to say, 'It's working okay right now, the remote working.'"
But there's another important cost cutting component, he noted. Organizations are now questioning whether commercial real estate is really needed.
"Some organizations are looking at their footprint," Sethi said.
This change may be among many permanent changes that CFOs and other C-suite executives are eyeing as they consider how their industries and businesses and business models may be changed forever. Organizations may decide they need less commercial office space, and reduce costs allocated to that expense accordingly.
There are plenty of other changes, too, on a broader scale. For instance, the COVID-19 crisis has bifurcated consumer businesses into two types -- essential and non-essential -- that has created a high-demand for online ordering and home delivery.
"I think the question many of us have is what will be the long-term impact of that, and are we seeing any permanent shifts in consumer behavior," said Steve Barr, PwC's consumer markets leader in the media conference call.
That potential permanent shift to remote work looks as if it is happening.
"Most CFOs recognize that technology and society have evolved to make remote work more viable for a wider variety of positions than ever before," Bant said. "Within the finance function itself, 90% of CFOs previously reported to us that they expect minimal disruptions to their accounting close process, with almost all activities able to be executed off-site."
For more coverage on IT's response to the COVID-19 crisis, start here:
Never Miss a Beat: Get a snapshot of the issues affecting the IT industry straight to your inbox.
You May Also Like
---