CIOs Must Now Fortify Business Flexibility and Resiliency
CIOs Must Now Fortify Business Flexibility and Resiliency
COVID-19 has exposed critical cracks in companies' digital capabilities, forcing CIOs to bolster their resiliency, responsiveness, flexibility, and adaptation.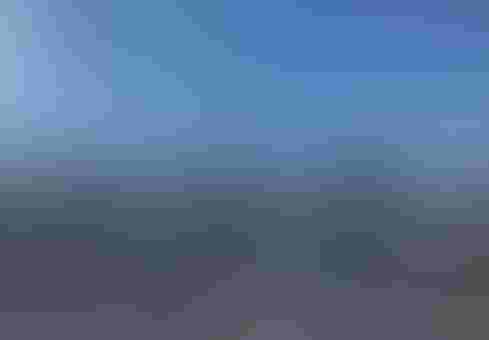 Image: Viktor - stock.adobe.com
The pandemic has put companies' digital maturity to the test and revealed weaknesses and cracks -- some of which may have been known a priority but consciously de-prioritized. In hindsight, what digital capabilities would you have invested in 2-3 years ago to help prepare for this time?
The current crisis was a wake-up call to increase resiliency, data-driven insight and visibility, and create an anti-fragile and nimble business structure to allow leaders to make quick decisions and respond to an environment with variable and volatile market conditions -- literally changing every day.
Supply chain flexibility in a pre-crisis world was about enabling scale growth, better forecasting and planning, optimized decision-making regarding production and inventory, and product innovation.  Post-COVID-19, we need to be able to do all of those things PLUS make daily production decisions, shift regional production (e.g., from China to Latin America), understand the cost and timing implications of these decisions, and adjust pricing and customer expectations accordingly. Analytics and forecasting embedded throughout the supply chain will be critical to detect signals and optimize the value chain element.
For US companies, we have so far seen three stages of response to the pandemic:
Stage 1 (late 2019): Impact monitoring

Stage 2 (Jan-Feb 2020): Supply chain shifts to avoid outages and disruption

Stage 3 (Mar 2020): Business continuity planning, risk assessment, crisis response
There are three types of business capabilities needed for all stages of crisis response:
Awareness: Reporting, insights, financial position, performance

Anticipation: Demand and supply forecasting, market intelligence, risk management

Response: Supply chain management, workforce management, communication and collaboration
For companies that have these capabilities in place and running smoothly, crisis response efforts are focused on strategy and response -- which is an iterative process. However, for companies that have varying degrees of maturity in these areas of capability, companies have no choice but to leverage their people to deliver them manually -- which is slow and error-prone and takes away from efforts to focus on strategy and response.
The CIO's road ahead: Scenarios and strategic implications
Decisions made now will have profound long-term impacts. The most fundamental strategic question is when the world will bounce back. All other questions around the nature of the bounce, the impact of the bounce, the duration of the bounce -- those are all important, but secondary to anticipating when that bounce will occur. There are three scenarios informing the CIO's 2020-21 agenda:
Scenario A: Quick Rebound (Q2 2020): Virus is contained with no recurrence, with strong and quick economic rebound to pre-crisis levels. These would drive the business needs to be prepared for fulfilling growth across digital channels.  This would require investments in self-service tools and augmenting e-commerce solutions.
Scenario B: Measured Uptick (Q4 2020): Virus is gradually contained and there is a calibrated economic progression towards pre-crisis levels. This would drive the business need for 6-8 months' survival plan and the need to reconfigure supply chains, automate manufacturing and develop digital products.
Scenario C: Prolonged Drag (Q2 2021): Virus continues with recurrences and there is prolonged shut-down with slow and uncertain economic recovery. This would drive the business need for a 12-16 months' survival plan and ensure operations by engaging partners (customers, suppliers, employees, regulators). This would require investments in communication platforms, such as modernizing critical legacy systems with automation of back-office systems.
The outbreak is moving quickly now, and companies need to be prepared to shift and refresh scenarios based on leading indicators of how the pandemic is evolving.
No regrets moves (irrespective of scenario)
Enable new ways of working: Focus on making remote employees and partners productive by provisioning, training and adoption of collaboration tools (e.g. video conferencing, remote access technologies, adequate bandwidth) and technologies.

Protect perimeter: Double down on cyber security capabilities and protection. Cyber-attacks are increasing, and with more virtual workers, exposure is increased.

Accelerate adoption to the Cloud: Cloud has proven to be more scalable and reliable and allows for variable cost structure with ability to scale up and down rapidly.

Enhance critical system resilience: Maintain uptime in business-critical systems. Now's the time to upgrade capacity to handle more traffic (e.g., on consumer-facing apps or ecommerce) and strengthen self-service tools.

Cut IT costs aggressively: Companies can take several measures, including engaging with vendors to seek relief during this tough time, extending asset refresh cycles, and deferring upgrades.
Get-rights for returning to normal
Companies must stay committed to broader transformation goals and emerge from this crisis not having just "managed" but becoming stronger despite it all.  IT investments should enable companies to be more flexible and adaptable. Here are some examples of actions every IT leader should take:

Scrutinize the entire project portfolio (no Holy Grails) to measure the tangible impact it can deliver and how it fits in with the new priorities.

Continue only projects that are already nearly complete, reshape or reduce scope of other projects, and apply a much more rigorous process to the selection and advancement of new projects.

Defer planned (not mobilized) projects for 60-90 days, and continuously re-evaluate their initiation.

Reassess prioritization of return on investment based on business criticality. Some new projects that help the company cope with the disruptions caused by the pandemic should be retained or even expanded.

Assess if the project can still be delivered internally or with potentially affected vendors.

Revisit assumptions, such as, "Does the project assume functioning supply chains?"

Mobilize a cross-functional team that periodically (e.g., every 30 days) re-evaluates the IT investments, much like an Agile team.
Conclusion
COVID-19 has revealed weaknesses in businesses' digital capabilities. Now is the opportunity to refresh the CIO's 2020 agenda, building a business that is resilient, agile, and flexible. In the years that follow, we will look back on this time and use our hindsight to evaluate whether we made the best use of it to invest in our long-term success.

Joshua Swartz is a Partner in the Digital Transformation practice of Kearney, a global strategy and management consulting firm.

Suketu Gandhi  is a Partner and Global Tower leader in Digital Supply Chain at Kearney.

Himanshu Jain is a principal in Kearney's Digital Transformation practice.
Never Miss a Beat: Get a snapshot of the issues affecting the IT industry straight to your inbox.
You May Also Like
---