Defense Department Adopts NIST Security Standards
Defense Department Adopts NIST Security Standards
DOD replaces longstanding information assurance process with NIST's holistic "built-in, not bolt-on," risk-focused security approach.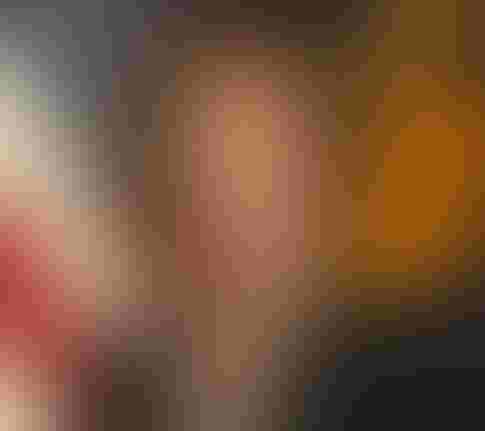 Defense Department CIO Teri Takai
In a significant change in security policy, the Department of Defense (DOD) has dropped its longstanding DOD Information Assurance Certification and Accreditation Process (DIACAP) and adopted a risk-focused security approach developed by the National Institute of Standards and Technology (NIST).
The decision, issued Wednesday by Defense Department CIO Teri Takai in a DOD Instruction memo (8510.01), aligns for the first time the standards the Defense Department and civilian agencies use to ensure their IT systems comply with approved information assurance and risk management controls.
The new policy shifts the DOD from a legacy of DIACAP compliance, which prescribes a standard set of activities and a management process to certify and accredit DOD information systems before implementation and every three years thereafter. The Defense Department will now embrace a combination of more heavily risk-management-focused approaches developed over many years by NIST, including standards for assessment and authorization, risk assessment, risk management, and dynamic continuous monitoring practices.
The change in policy reflects a "move away from unique DOD standards, to a more broad use of the NIST standards and other government standards," Takai told InformationWeek in an interview last December in advance of the instruction letter's formal release. The change was prompted in part because, she said, "we were concerned we're driving up our costs by virtue of having companies have to fit our standards as well as to other national standards."
[FedRAMP is redefining cloud computing security standards. See Defense CIO Takai: Why FedRAMP Helps Everyone.]
NIST's holistic "built-in, not bolt-on" mantra underscores the formal language of Takai's policy instruction. The new instruction details how DOD components, security practitioners, and program managers will implement the NIST Risk Management Framework for DOD information systems.
The policy is sweeping in scope, encompassing "all DOD information in electronic format" and "all organizational entities within the Department of Defense." It even applies to IT that resides on weapons, in space, on vehicles, on aircraft, or in medical devices (collectively referred to as platform IT), though some forms of platform IT and other unique system types are handled under slightly different procedures and rules. The instruction was developed in a Defense Department collaboration with the nation's intelligence community, NIST, and the Committee on National Security Systems (CNSS).
The DOD transition timeline calls for an end to new accreditations under the legacy DIACAP process within six months, and for the full transition of all existing DIACAP-based accreditations within three-and-a-half years from the policy's effective date, March 12, 2014.
The transition to a common set of security and risk management standards actually began more than five years ago when NIST fellow Dr. Ron Ross was tapped to lead the Joint Task Force Transformation Initiative (JTF-TI) interagency working group, according to those familiar with the policy change. Ross is the principal architect of the NIST Risk Management Framework (RMF), the core standard by which the security requirements and risk assessments of civilian agency information systems are applied, monitored, and managed. They are also the standards used by FedRAMP, the GSA's cloud-centric Federal Risk and Authorization Management Program.
Cloud service providers seeking FedRAMP certification, as well as government IT suppliers, are expected to benefit from the Defense Department's decision by no longer having to comply with two separate security standards.
However, vendors working on classified DOD networks will still need to meet additional DOD requirements. "From a cloud perspective, we believe the NIST standards are the absolute minimum level of standards" for securing DOD systems, Takai said.
The NIST library of security controls (in NIST publication 800-53 Rev. 4), currently in use at most civilian agencies, are much larger and the controls more granular, yet easier to understand and implement, than DIACAP, say those familiar with both methods. The NIST security controls can be customized for the defense IT environment, and DISA has already created more than 1,700 Control Correlation Identifiers (CCIs) that make the controls much easier to implement as system design and development requirements.
Program managers, however, must integrate the engineering, documentation, and testing of the RMF security requirements earlier in the planning process and throughout their system lifecycle.
Information Week Government editor Wyatt Kash contributed to this report.
Never Miss a Beat: Get a snapshot of the issues affecting the IT industry straight to your inbox.
You May Also Like
---