Exploring Diverse Talent to Fill Tech and Cybersecurity Jobs
Exploring Diverse Talent to Fill Tech and Cybersecurity Jobs
Women in IT panel talks potential benefits of taking more proactive, inclusive approaches to fill the ranks of tech teams.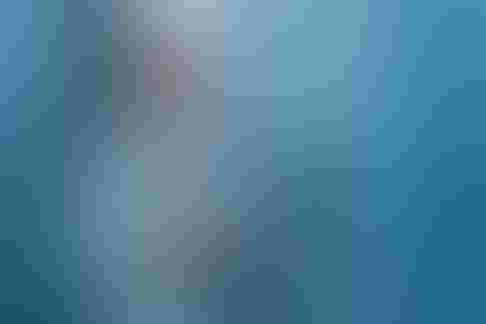 Image: Fractal Pictures - stock.Adobe.com
During this week's Women in IT Summit Series, a panel of experts discussed "Jumping the Big Tech Hurdles," focusing on challenges companies face that include increasing demand for accessibility, diverse hiring in tech, and cybersecurity.
Nasheen Liu, partner and senior vice president of CIO program strategy with The IT Media Group, moderated the session, which laid out trends and practices that might improve organizations. The panel included Cara Antoine, chapter ambassador for the Dutch Chapter of Women in Tech Netherlands; Kurt John, chief cybersecurity officer for Siemens; Catherine Sherwin, a managing director with AlixPartners; and Justin Arbuckle, global chief technology officer for wealth and personal banking technology at HSBC. 
Citing an industry report, Liu offered a projection that 3.5 million cybersecurity jobs remain unfilled around the world. Though Liu did not specify which report she cited during the panel, Cybercrime Magazine published a report in 2019 featuring that projection. "Needless to say, there is a shortage in cybersecurity skills and technology talent in general," Liu said. She asked the panelists how the need to find tech talent might also be an opportunity to increase diversity and inclusivity in the workforce.
John said demand for tech talent could go deeper than that statistic. "That 3.5 million number . . . that was before the pandemic," he said. "I wouldn't be surprised if that number isn't even higher."
The continuing rise in cyber-attacks highlights a need for not only more professionals in cybersecurity but also diverse perspectives on teams, John said, especially as hackers get more imaginative. "In order to match that creativity and persistence, cybersecurity teams need to be very creative themselves," he said. "It's been shown that teams that are diverse across the board perform so much better and are more creative."
Despite inherent needs for talent, hiring in general took a hit during pandemic and Antoine said this also stymied efforts to close the gender gap in cyber job roles. "Prior to the Corona crisis, we were looking at the numbers of about five million women more needing to be in the space of IT, ICT (information and communications technology), and cyber between now and the year 2030," she said. "What we now see as a result of the Corona crisis is that women have been set back to about the year 1976."
Another three million women, Antoine said, will be needed in addition to the five million already sought for tech jobs that continue to grow. "The reality is . . . if your business has not gone digital yet, it will," she said. "Most companies globally are becoming tech-empowered and enabled." More diverse representation across the company, Antoine said, can lead to more diverse solutions and more reflective of society.
Bringing in more diverse tech professionals to add value to organizations calls for looking at diverse candidate pools, Antoine said. Hiring boards should also be diverse, she said. "It doesn't do us much good if we have diverse representation in our candidates and then have one pool of hiring managers that all look and feel the same way."
Arbuckle repeated the familiar notions that "software has eaten the world" and now "every company is a software company" to describe changes catalyzed by technology. He added the need for diversity to be woven into such advances for the benefit of organizations and the populace. "In software, diversity equals quality," Arbuckle said. "Our ability to produce great products is directly dependent upon our ability to understand the customers that are going to use our products."
There are no shortcuts or short-term answers to foster lasting diversity in technology, he said. It may require further investment in communities. "We have to be reaching back into schools to ensure that young girls see cybersecurity, software engineering, and STEM as absolutely the kind of career they could thrive in and love to thrive in," Arbuckle said.
For related content, follow up with these stories:
The Right Tech Exec to Lead Diversity and Inclusion Efforts
Can Artificial Intelligence Help Increase Diversity in IT?
How Machine Learning is Influencing Diversity & Inclusion
The Future of Work: Best Managed with Agility, Diversity, Resilience
Never Miss a Beat: Get a snapshot of the issues affecting the IT industry straight to your inbox.
You May Also Like
---