Facebook Fights Malware With Free Security Software
Facebook Fights Malware With Free Security Software
Facebook partners with Trend Micro and F-Secure to provide free antimalware scanning that sends alerts if your device becomes infected.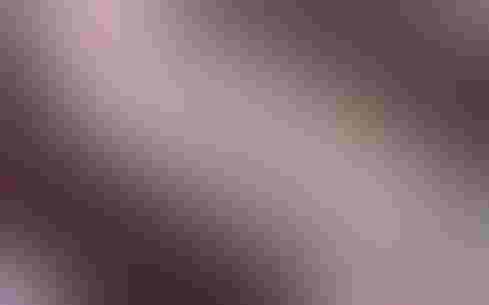 IT Salaries: 8 Cold Hard Facts
IT Salaries: 8 Cold Hard Facts (Click image for larger view and slideshow.)
With more than 1.2 billion users, Facebook is a tempting target for spammers and criminals. You've likely seen their work before: seemingly legitimate posts in your news feed perpetuated by friends with infected accounts.
Malware comes in many forms on Facebook, most often in posts with a level of shock, horror, or salaciousness, such as a video that promises a peek into a celebrity sex tape or a video of something gruesome. If you become infected, the malware may collect information from your account, send status updates or messages that look like they're from you, or cover your account with ads that crash your computer, Facebook said.
To combat this problem, the social network announced a partnership with Trend Micro and F-Secure to offer free antimalware scanning that alerts you when it detects that your device may be infected. Chetan Gowda, software engineer at Facebook, said that these partnerships and software will help keep your account secure.
[Don't let your employees make your company a worst-case example. See 6 Tips For Securing Social Media In The Workplace.]

"Our goal is to make it easier for people to find and use the right technology to better protect their devices," Gowda wrote in a blog post. "We've worked with F-Secure and Trend Micro to incorporate free antimalware software downloads directly into our existing abuse detection and prevention systems. These are the same systems that help us block malicious links and bad sites from among the trillions of clicks that take place every day on Facebook."
Facebook will alert you with a pop-up notification if it detects that your device is infected with malware. Depending on the type of malware, it will recommend that you download either F-Secure's malware scanning and cleanup technology or HouseCall from Trend Micro.
Facebook said each product contains distinct malware signatures for different threats, which could better protect your device beyond the antivirus programs you already run -- though you should not use these as an antivirus replacement. The software products Facebook offers are maintenance-free and will remove themselves once they're done running, the social network said.
You can still use Facebook and other services while the software is downloading or the scanner is running. Once it completes the scan, Facebook will notify you whether or not the cleanup was successful. It didn't specify the types of checks it runs or which device types it supports.
This service is entirely optional; if you decline it, Facebook may prompt you again later if it finds that your device or account is still behaving suspiciously.
This isn't the first time Facebook has worked with companies to offer users more protection. In 2012, Facebook partnered with Microsoft to offer its Security Essentials product and with McAfee for its Scan and Repair product.
If your device does become infected with malware, Facebook recommends you also take additional steps beyond the new scanning tools it offers. Be sure to change your Facebook password, upgrade your browser, and remove any suspicious browser add-ons, it said.
What do Uber, Bank of America, and Walgreens have to do with your mobile app strategy? Find out in the new Maximizing Mobility issue of InformationWeek Tech Digest.
Never Miss a Beat: Get a snapshot of the issues affecting the IT industry straight to your inbox.
You May Also Like
---