Federal IT Spending Slashed In Proposed 2015 Budget
Federal IT Spending Slashed In Proposed 2015 Budget
Obama's 2015 budget request cuts 2.9%, gives agencies $79 billion for IT, including $13 billion for cyber security.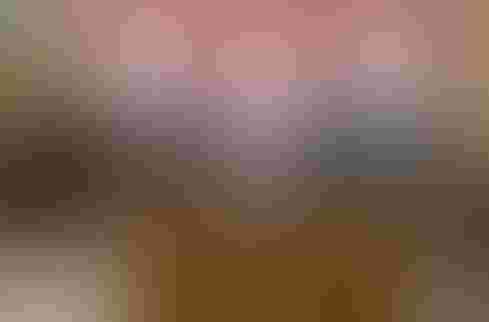 <b>President Obama, surrounded by budget staff, signs $3.9 trillion budget for fiscal year 2015 sent to Congress March 4, 2014. </b>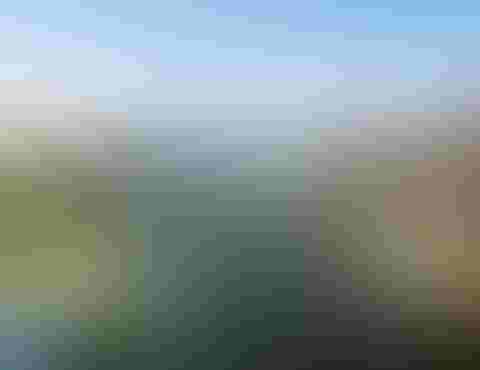 Internet Of Things: 8 Cost-Cutting Ideas For Government
Internet Of Things: 8 Cost-Cutting Ideas For Government (Click image for larger view and slideshow.)
President Obama's fiscal 2015 budget request to Congress, released yesterday, slices $2.4 billion from the government's current IT spending level, proposing $79 billion next year compared to $81.4 billion for this fiscal year. About $13 billion of the proposed spending would go toward improving cyber security at civilian and defense agencies.
In a conference call Tuesday, federal CIO Steven VanRoekel said the proposed 2.9% reduction in IT spending reflects savings from measures to consolidate commodity IT, eradicate duplication, and cut waste.
The government has saved more than $1.6 billion in the last few years through programs such as PortfolioStat, a tool launched by the Office of Management and Budget in 2012 to help agencies monitor and consolidate IT investments, VanRoekel said. Such efforts have also helped enable investment in new technologies to modernize the government, he added. "We [have] enhanced our analytical capabilities and applied data-driven approaches to managing federal IT portfolios to improve the effectiveness of IT oversight."
A White House source told InformationWeek Government that reduced IT spending by both the Defense Department and the Health and Human Services Department also factored into the overall decrease in proposed IT spending. The drop at DOD reflects the department's broader management and strategic shifts. HHS has eased its IT spending primarily due to lower state projections for funding of Medicaid claims systems in FY 2015, the source said.

Source: Agency FY 2015 IT budgets (Exhibit 53)
Federal IT spending represents about 2% of the $3.9 trillion the administration requested for FY15 to run the government and meet demands for Medicaid, Social Security, and other entitlement programs.
[The administration's plans for open government data holds great economic promise, but it faces hurdles. Read Why Free Government Data Remains A Tough Sell.]
The 2015 budget will continue to support "vital work" in the administration's IT priority areas of driving innovation, VanRoekel said, delivering return on investment in federal IT and protecting the nation's assets in cyberspace.
The 2015 budget request designates about $13 billion across the government to improve cyber security and expand continuous diagnostic technologies to mitigate threats to federal networks. "We'll also be utilizing technology to help detect and mitigate fraudulent transactions on federal systems," VanRoekel said.
VanRoekel added that the budget request will support innovation in another core priority area: opening government data to fuel entrepreneurship and improve the quality of services to citizens. In 2015, for example, the Labor Department will invest funds to open to the public critical economic statistical data and key economic indicators, making it easier for application developers to use the data.
"[The budget request] continues to drive efficiency in federal IT spending while supporting strong investment in technology that's necessary to continue our progress in creating a 21st-century government. Improving the state of federal IT has been a priority for this administration," VanRoekel continued, adding, "In times of fiscal austerity, this means we must drive innovation while controlling spending by maximizing the effectiveness and efficiency of everything we do."
In the decade prior to 2009, he noted, when Obama took office, federal IT budgets had soared at the compound annual growth rate of 7.1%. "If spending had increased at the same rate during this administration, our current IT budget request would have totaled $117 billion, [as] opposed our maintaining our flat federal IT spending in the past six years."
The effectiveness of federal programs from the smart use of IT can no longer be separated, according to VanRoekel. "The FY15 Presidential IT budget represents us taking efficiency to the next level, sustaining our momentum with improved innovations like cloud, mobile, cyber security, and open data and increasing our emphasis on customer needs and delivering world-class services that citizens expect."
Despite such sanguine notes, OMB officials acknowledged with the release of the budget request that there is still much more to do on the government IT front, as problems surrounding the initial rollout of healthcare.gov made clear last year.
Could the growing movement toward open source hardware rewrite the rules for computer and networking hardware the way Linux, Apache, and Android have for software? Also in the Open Source Hardware issue of InformationWeek: Mark Hurd explains his "once-in-a-career opportunity" at Oracle.
Never Miss a Beat: Get a snapshot of the issues affecting the IT industry straight to your inbox.
You May Also Like
---