Google Glass Prompts Attack, Woman Claims
Google Glass Prompts Attack, Woman Claims
Alleged assault appears to have arisen from a desire not to be videotaped.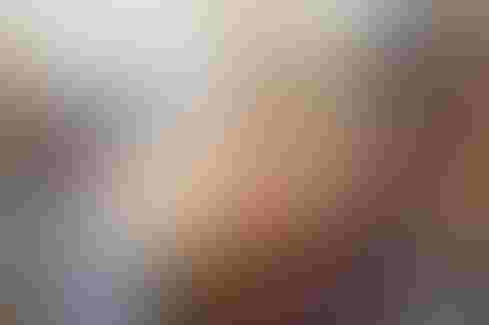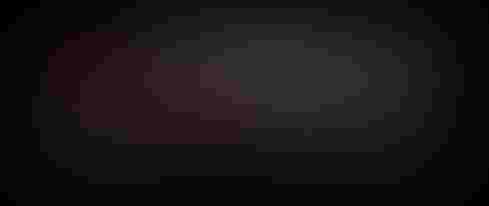 Mobile World Congress: 5 Hot Gadgets
Mobile World Congress: 5 Hot Gadgets (Click image for larger view and slideshow.)
A woman says she was assaulted for wearing Google Glass at a San Francisco bar on Friday evening, the latest in a series of confrontations that belie the city's longstanding reputation for tolerance.
On her Facebook page, Sarah Slocum, contributing editor at social news site Newsdad and resident of San Mateo, Calif., wrote that she was verbally and physically assaulted and robbed "because of some wanker Google Glass haters." She claims one of her assailants, a man, grabbed her Glass from her face and ran outside and that his friends stole her purse, wallet, and cellphone. She says she recovered her Glass but has not found her other possessions.
A San Francisco Police Department spokesman confirmed that a police report about the incident has been filed and is under investigation. The woman got into an argument with three individuals, the spokesman said, adding "The argument was over the suspects' belief that the woman was taping them without consent."
At least some of the time during the altercation, Slocum was doing just that. According to KPIX, Slocum said her Glass contains video of the man she says tore the device from her head.
[Class warfare has erupted in the Bay Area. See Silicon Valley's 1%: Stinginess Is Not The Problem.]
In a Facebook post, Slocum said she began taping only after the confrontation began. "I wasn't even videotaping until I felt threatened after the one girl turned around and gave me the bird for no reason," she explained.
Glass does not display a red light when it is recording like some video devices, but Google says that Glass was designed with explicit signals to indicate when video recording has been initiated (a gesture or a voice command) and when recording is active (an illuminated screen).
The police spokesman said he believes Slocum planned to provide some video to investigators. He said he didn't know whether the investigators have received the video or have been able to identify anyone in the video.
Slocum did not immediately respond to a request for an interview.
The incident occurred at Molotov's, a "dive bar" in San Francisco's Lower Haight neighborhood, and several people commenting on Slocum's Facebook posts blame her for the assault or question her account of that evening's events.
Marc Canter, a founder of Macromedia and entrepreneur who left the Bay Area five years ago for Cleveland, said in a response to Slocum's post, "Punk bars are NOT for hipster babes to come in and show off their geeky whatever the hell. Have you no common sense?"
Reached by phone, and asked how much Slocum should be blamed for the assault, Canter said, "It's 100% her, dude," explaining that she could have walked into any bar in the Marina district without incident.
At another online discussion of the incident, one person said it was unacceptable to blame the victim. "Absent the bar owners telling her to knock it off, she has every legal right to film as little or much as she wants," an individual posting as "The Colonel" wrote. "Just like anyone else in there with their phone. They may not like it, they may even ask the Molotov's manager to ask her to stop/leave, but none of that has ANYTHING to do with them beating and robbing her."
Canter said people like Slocum don't have a clue what the tech industry has done to San Francisco, adding later, "I actually like her and she's a nice person," even as he suggested Slocum was using the incident to improve her social media brand.
"This is all about the frustration of no jobs and these rich kids coming in and raising prices," Canter said. "It's not the San Francisco I remember... That's not to say that the techies are personally responsible, but we are talking about an ecosystem and the changing of the guard."
Resentment over the diminishing supply of affordable housing in the San Francisco Bay Area, and over corporate buses using public transit accommodations without adequate compensation, has manifest itself in several class-oriented confrontations recently.
Twice in December, small groups of demonstrators staged protests at bus stops where Google's coaches were picking up passengers, one in San Francisco and one in Oakland. During the protest near the West Oakland BART Station, some of the demonstrators broke a Google bus window and slashed its tires.
The following month, a group calling itself Counterforce protested in front of the Berkeley home of Google engineer Anthony Levandowski, who works on Google's self-driving car project.
These incidents led Google to hire a ferry to carry commuting workers over water between Redwood City and San Francisco to catch a commuter bus that travels to the company's Mountain View headquarters. The company has also hired security guards to protect its employees.
Last week, Google issued guidelines for Google Glass wearers, advising them not to be a rude, creepy, or a "Glasshole." And according to Reuters, the company is lobbying in at least three states against rules being considered in eight states that could prohibit using Google Glass while driving.
But Google has further work to do before Glass is universally accepted. Canter observed, "I have yet to figure out what anyone does with Google Glass except surreptitiously videotaping people."
Engage with Oracle president Mark Hurd, NFL CIO Michelle McKenna-Doyle, General Motors CIO Randy Mott, Box founder Aaron Levie, UPMC CIO Dan Drawbaugh, GE Power CIO Jim Fowler, and other leaders of the Digital Business movement at the InformationWeek Conference and Elite 100 Awards Ceremony, to be held in conjunction with Interop in Las Vegas, March 31 to April 1, 2014. See the full agenda here.
Never Miss a Beat: Get a snapshot of the issues affecting the IT industry straight to your inbox.
You May Also Like
---