Hacker Legend Kevin Mitnick, a Felon Turned Security Expert, Dies at 59
Hacker Legend Kevin Mitnick, a Felon Turned Security Expert, Dies at 59
Mitnick's computer hacking antics made him the most notorious US hacker and landed him in prison. He later evolved into a security guru that helped companies block attacks.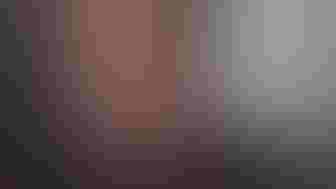 Kevin Mitnick, a hacker pioneer who dialed into a scheme in the 1980s and 1990s that tricked phone company employees to help him steal software and services, earning him fame-- and landing him on the FBI's Most Wanted List-- has died at the age of 59.
Mitnick died last week after a 14-month battle with pancreatic cancer, Stu Sjouwerman, CEO of security training firm KnowBe4, told the Associated Press. Mitnick was chief hacking officer at the firm, using his skills to help companies thwart hackers. In a blog post, Sjouwerman praised Mitnick's work at the company.
"Kevin was never one to shy away from major problems, and he treated his cancer diagnosis the same. He fought like hell, approached it like 'Hacking Cancer,' and survived much longer than initially expected," Sjouwerman wrote. "He was referred to as 'the world's most famous hacker,' but he was REALLY the most famous 'social engineer' of our time."
Mitnick detailed his life story in his autobiography, "The Ghost in the Wires: My adventures as the World's Most Wanted Hacker." He would go on to author other books about hacking. Mitnick was arrested in 1995 and the government accused him of costing million of dollars in damages to high-profile companies including Motorola, Novell, Nokia, and Sun Microsystems by stealing software and altering code.
Former Attacker Becomes Security Ally
After his nearly 5-year stint in jail, Mitnick was well known in CIO circles as a security consultant and speaker. He would go on to join KnowB4 in a permanent role in 2011.
Tech industry leaders and friends of Mitnick took to social media to pay tribute to the hacking icon, including Rob Cheng, CEO of PCMatic. "Sad to learned Kevin Mitnick passed … Mitnick hacked due to curiosity and (to) learn about security holes. The government in fear of his intellect and curiosity threw him in jail rather than learn from him. The world needs more Mitnicks, not less."
Jason Allen, CTO at Digital Hands, took to LinkedIn to pay tribute. "In the mid-90s, when I was starting out, he was already the world's most famous hacker and redefining what was possible in cybersecurity. While we mourn his loss, let's also celebrate his contributions and remember the lessons he taught us." He wrote that Mitnick's legacy "will continue to inspire and guide us in building a more secure digital world. Rest in Peace."
In an interview with CNN in 2005, Mitnick said, "I made some really stupid mistakes in the past as a younger man that I regret. I'm lucking that I've been given a second chance and that I could use these skills to help the community."
A memorial for Mitnick is planned for August 1 in Las Vegas. He is survived by his wife Kimberly, who is expecting their first child, according to a statement by the family.
What to Read Next:
Report Calls Out 'Inadequate' Approach to Protecting US Infrastructure
Malicious Actors and ChatGPT: IT Security on the Lookout
Never Miss a Beat: Get a snapshot of the issues affecting the IT industry straight to your inbox.
You May Also Like
---