How IT Can Supercharge, Secure Meetings With AI
How IT Can Supercharge, Secure Meetings With AI
Responsible AI can outweigh risk, opening the door for more secure meetings and better productivity. Here's what technical leaders should consider. (SPONSORED)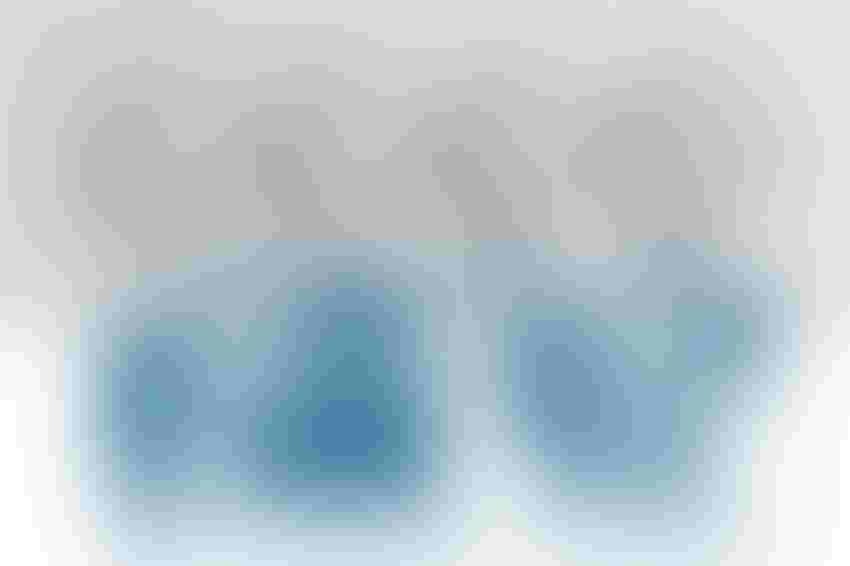 Security has always been a business imperative for companies, but now more than ever. While everyone's -- rightfully -- talking about the repercussions of AI adoption, we as IT and security leaders need to consider the benefits of applying it to the pains of work, like poorly managed meetings.
With safeguards in place, there can be more to gain than lose by enabling your organization to apply AI strategically across the meeting lifecycle -- the work that needs to happen before, during, and after a meeting to ensure the best outcomes. AI may even strengthen your security measures instead of undermining them. Here's how.
AI as a Trusted Partner to IT
We can't turn our backs to the benefits of AI to transform meetings -- where workers spend an average of 23 hours a week. AI-powered tools like compliance assistants, for example, can understand the context of meeting activity and remind users to take precautions to enhance security and compliance efforts.
Or take a meeting between two CEOs discussing a merger or acquisition. Using AI to power scheduling of the meeting could protect from potential operational security problems caused by human error, like with locking down privacy settings and access to documents containing sensitive information.
AI models can also help security teams make better sense of threads when processing vast amounts of complex data at scale. Large language models summarize information so security pros can better identify signals that require further investigation and act on them more quickly. This allows them to focus on more business-critical incidents and protect end users from making costly mistakes detrimental to the organization.
Optimizing the Meeting Experience with AI
There's no doubt that AI-powered solutions can save workers time on most meeting tasks, from automated scheduling to agenda creation templates to note-taking. But AI is proving it can be used as a strategic lever, too. We're witnessing the potential for AI to optimize systems and workflows, encourage more sharing of information, and help workers have higher quality interactions across the meeting lifecycle.
And if you liken AI to an orchestrator -- working alongside humans -- it can pull all the right strings to automate actions rather than requiring endless integrations where data flows break down. This is how we benefit: Less systems to manually manage means security professionals can rely on AI to deploy automation and impose the proper constraints on the actions it takes rather than needing to fine tune multiple integrations and risk something getting missed.
Recognizing and Mitigating Risks
AI is uncharted territory so it's important we continue to be vigilant. Traditional security concepts still apply to AI and meetings, such as ensuring the integrity of the model and considerations around data storage. Data poisoning, prompt injection, and model trustworthiness are all on the table.
There are four specific security considerations when choosing or implementing AI for meetings to be mindful of: discoverability, biases, privacy, and ongoing testing. Building an AI risk-mitigation framework is a smart way to effectively manage each of these.
You may not know whether someone in your company uses an AI-powered tool until something goes wrong. Some 18% of IT leaders reported teams within their organization were using AI tools independently. Traditional shadow IT discovery tools like outbound internet monitoring systems from Cloudflare or Zscalar can help. Empower meeting hosts to also be aware of suspicious looking anonymous guests in the meetings.
Biases in AI models impact business integrity across the organization, and the threat exists in meeting AI, too. For example, using AI to summarize meetings could introduce bias toward certain people, roles, or attributes if their voice dominates the conversation.
IT teams should also be aware that you may not be able to fully remove information from an AI model once shared. Enterprises in particular are taking a critical look at how their data is used to train models and re-evaluating their existing service agreements accordingly.
Today's generative AI is much more advanced than traditional AI by being able to not only analyze data and automate specific tasks, but also create something entirely new from it based on patterns to highly personalize. For this reason, IT should continuously do quality assurance testing using validation techniques to ensure the AI doesn't behave in unexpected ways.
Eyes on AI for Meetings as the Landscape Matures
Challenges, opportunities: two sides of the same coin. It's our job to find ways to securely meet in the middle. After all, workers' attitudes towards how AI can help them achieve more in meetings is constantly evolving, something we'll explore in our State of Scheduling Report publishing next month. Since AI tools are a new data access paradigm, IT and security teams need to be flexible and fluid to manage risk while enabling the organization to be more productive, deliver against goals, and maximize every meeting.
Never Miss a Beat: Get a snapshot of the issues affecting the IT industry straight to your inbox.
You May Also Like
---