Katrina Roberts, a CIO at American Express, Shares Hiring Strategy
Katrina Roberts, a CIO at American Express, Shares Hiring Strategy
Strategies for recruiting IT talent are changing rapidly, and it's not just about challenges. There are opportunities and benefits as well.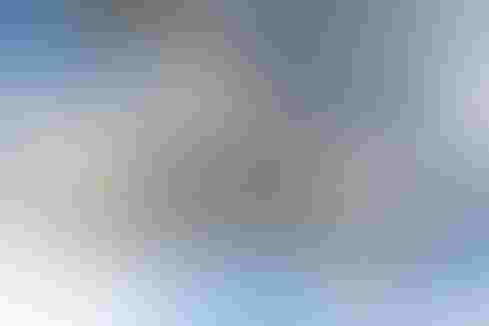 Katrina Roberts, senior vice president and CIO of the Global Commercial Services Technology unit at American Express, takes IT recruiting and retaining top talent very seriously. She's also committed to helping to create and maintain a diverse environment at AmEx – one, she is quick to point out, that she has benefited from throughout her 27-year career at the company.
Roberts is responsible for the delivery of technical strategy and software solutions to B2B customers globally. She joined AmEx via its graduate development program, and during the years has primarily worked in technology, in a mix of software delivery and technical strategy roles around the globe.
She shared her thoughts on hiring in a recent interview.
Q: How much hiring do you do personally, and who else hires IT talent for your unit?
Roberts: I continue to hire for my leadership team, but my team does the bulk of the hiring for their respective areas. We also have a dedicated HR team that puts a lens on tech recruitments and helps drive our strategy. I tell my leaders that hiring and talent management are our number one priority. We have lots of other things to do in the course of our day-to-day jobs, but I personally spend a lot of time on this also.
Q: Which tech roles are you hiring for currently?
Roberts: Software engineers, DevOps, data engineers, infrastructure operations, and information security. Our mission for the past six or seven years has been to increase our technical talent. In the past we've outsourced quite a bit, but we have switched our strategy and now need to make sure we have the people we need. In the past five years we've hired thousands of people across the globe – that's technology as a whole, not just my unit.
Q: How has the hiring landscape changed?
Roberts: It's getting better in some ways; awareness of IT careers has increased exponentially. But although supply is growing, so is demand. And people's expectations are different – they want to know that what they're doing has value. They're asking how connected they'll be to the customer, and they want to deliver something that has meaning. That's been the big shift in the last few years. So, this means we have to be super-creative about where we go and how to find talent.
Q: So, how do you approach it? What is your personal involvement in the hiring process?
Roberts: We have deepened our relationships with universities in the U.S., U.K. and India as pipelines for entry-level talent. We really spend time determining which universities we're going to talk to; we look at the types of grads and people we want to hire.

Katrina Roberts
To attract more experienced people, I spend a lot of time at conferences. I just attended the Grace Hopper conference, and go every year. We're big on partnerships, with the Society of Hispanic Professional Engineers and organizations for African-Americans and Transgender professionals. We sponsor hackathons – participants work on an AmEx business problem and learn about our technology and what we're doing. We're selling ourselves to them as much as they're selling themselves to us.
We also have summer internships and, in Europe, a program where we bring in young adults from urban areas who need an opportunity. We give them training, skills and experience and create specific roles for them to come work for us. We train them up to become great engineers. We're piloting a program in the U.K. for people who have taken time away from their careers to spend with their families, but who are now ready to return to work. We bring them in and reskill them.
We sponsor an event in New York every year designed to attract diverse talent, people who are already working in the industry. That's really difficult; if someone is really settled, we have to figure out how get them to move to another company. It's really about bringing them together and explaining the value that AmEx brings to their career.
Q: How do you find those "hidden gems" – people who may be perfect for a job, but whose resumes may get lost in today's automated HR systems?
Roberts: You can't just rely on people applying. Attitude is important; it means looking beyond what degree they've got and finding out their aptitude and attitude to be a technologist. The people who work for me want to learn, want to drive change – and want to change themselves. I spend time at the Hopper conference talking to candidates who have degrees in psychology and philosophy and not just computer science backgrounds. We've had to broaden our thinking beyond just hiring people with specific technology skills.
 Q: What else are you doing?
Roberts: We're using a tool that helps us write job descriptions to be inclusive and reach the broadest number of candidates possible. It scores you. We're training our team to write job descriptions to not put people off.
I see it as a core part of technology leadership. You do it every day and invest in it, just as much as you invest in writing great code or running great infrastructure. And it's critical to have a diverse workforce, for people to feel very included and that their voices are heard. Diversity gets better results; it represents the customers we serve. I'm a walking, talking example of a company that cares about diversity. One of the reasons I love AmEx is they let me be me. I am the same person who joined the company 27 years ago, but a bit wiser and older. They have your back and let you grow, and I want more people to be able to experience that the way I have.
Never Miss a Beat: Get a snapshot of the issues affecting the IT industry straight to your inbox.
You May Also Like
---