Ukraine's IT Pros Tell Their Stories of Bombing & Business Continuity
Ukraine's IT Pros Tell Their Stories of Bombing & Business Continuity
'People write in the corporate Slack about their air-raid warnings.' Tech workers tell us how they're using their talents to continue business, protect co-workers, and defend their country during wartime. An InformationWeek Special Report by Richard Pallardy, with contributions from tech journalists from the Ukrainian independent media.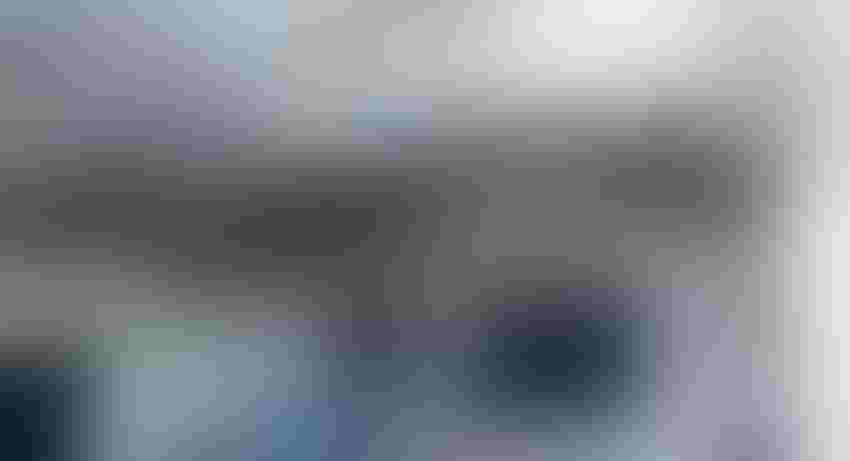 Kyiv, Ukraine - March 14, 2022: Destruction of an apartment building in Kyiv, Ukraine. The result of the war between Russia and Ukraine.
Oleksii Sergieiev / Alamy Stock Photo
Like many Ukrainians, the estimated 285,000 people working in the country's IT sector were stunned when, on the morning of February 24, Russia launched a brutal attack on their country. But within days they had mobilized, leveraging their networks to both ensure the well-being of their colleagues, friends, and loved ones and maintain their businesses in the face of massive disruption -- crucial given the tech sector's status as the third-largest contributor to the Ukrainian economy.

IT workers have stepped out from behind their desks, ferrying refugees to safety in the western part of the country or across the border, digging trenches, gathering supplies, and offering shelter. But they've done equally important work using their unique skill sets.
Here, InformationWeek's Richard Pallardy talks to an array of Ukrainian IT professionals. They describe how their lives have changed, the challenges they face, and how they have been contributing to the war effort. (Ukrainian tech journalists Vera Chernysh and Pavel Belavin contributed to this story.)
Business Continuity Plans Paid Off
"Most companies had their business continuity plans ready," says Ivan Babichuk, chairman of the supervisory board at the Lviv IT Cluster, a tech advocacy organization. "​​Immediately, every company knew what to do. In a matter of two days, most of them had relocated the majority of their employees to safer places."
Many ended up in Lviv -- already the country's second-largest IT hub. The city is located far west of the eastern border and is relatively safe from attack as of this moment. Others were shepherded into neighboring countries by rotating caravans of volunteer drivers.
Nick Khanko, CMO of Tehnoezh, a Ukrainian tech retailer, describes a three-day journey to the Slovakian border to help his friend's family cross into safety. Once the group had passed the checkpoint, the new reality set in for Khanko and his wife, who had packed up their burgeoning vocal studio and themselves escaped Kharkiv days earlier.
"We spent the hour and a half drive back to Lviv in total silence," he recalls.
Khanko and his wife reflected on their thwarted dreams and attempted to regroup. Khanko turned his attention to tasks both physical and communicative.
"​​We've had to build dugouts, anti-tank hedgehogs and trenches," he explains of his work in his hometown. He took to this physical contribution with aplomb, describing it as a welcome substitute for the gym. But he also joined forces with friends in the digital world, bringing his marketing skills to two NGOs that aim to funnel resources toward the war effort.
Anastasiia Dzhohola, who organizes public relations for IT companies QArea and TestFort, notes that these companies established shelter-in-place protocols for their employees.

"On the first day, in order to provide shelter for employees who do not want to leave, we set up shelters in our offices," she explains. They have offices in Kyiv, Kharkiv, and Cherkasy, all of which have been impacted by Russian assaults. As the severity of the threat increased, the companies subsidized relocation for their employees.
"More than 90% of employees are now in relative safety," she claims. 
Providing Aid
Dzhohola herself was on vacation in Spain when the attacks occurred and she remains abroad. She feels she can best help her country remotely at the moment.
"I realized that it could be more useful being safe, so I focused on work and on helping my colleagues and friends," she says. She is not alone in deploying her talents remotely. Despite its significance to the economy, the IT industry in Ukraine has already seen a significant "brain drain" in the past decade, with many tech professionals moving abroad in search of opportunity. Unlike some in the growing Ukrainian diaspora, she says, "I look forward to the moment when I can return home!"
In addition to the actions taken by individuals and organized by companies, the IT sector as a whole has come together to raise money for the war effort and support people working in the industry.
"When the war started," says journalist Chernysh, "one of our first decisions was to immediately adapt to the needs of our 4 million readers across all three publications by fully repurposing them to provide the information essential to surviving and finding shelter and cover the most inspiring stories of how people help others, continue with their jobs or find new ones."
"Within the first 10 days, we had raised $24 million to donate to the Ukrainian army and to aid," claims Constantin Vasuk, executive director of the IT Ukraine Association, a group of some 70,000 IT professionals. His organization has spearheaded fundraising efforts and attempted to coordinate the war response across the industry.
Back to Work During Bombings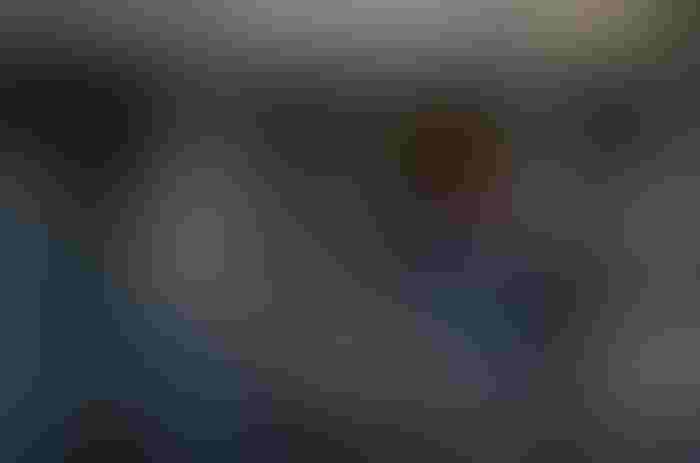 (Raj Valley / Adobe Stock) KYIV, UKRAINE - MARCH 20, 2022 - People walk inside a bombed residential building in Sviatoshynskyi district.
As the initial shock wore off and a viable humanitarian response strategy took shape, many IT professionals returned to work -- a further testament to the continuity plans the industry had put into place.
"It was one of only a few industries to return quickly to the operational stage," says Alexey Syrotyuk, vice president at Sigma Software Group. "The biggest companies only needed one to two weeks, depending on the size."
Hanna Zasukha, a marketing manager with Lemon.io, a company that connects startups with experienced engineers, notes that her company had anticipated the imminent invasion based on American intelligence. In response, Lemon.io developed a range of policies that addressed the potential effects on its employees.

As Babichuk (Lviv IT Cluster) notes, plans like theirs were common among Ukrainian IT companies, who were attuned to the risk posed by their Russian neighbors, especially in the wake of the Russian invasion of Crimea in 2014.
As a result, the tech industry has displayed a remarkable degree of resilience in the face of the attacks.
"Bombings have continued for more than a month already. The new reality of the bomb shelters and air raid alarms has become quotidian," Lemon.io's Zasukha says. "People write in the corporate Slack about their air-raid warnings, beg pardon for [occasional] disconnections, and [have to] work from the shelters from time to time."
"We have started to communicate more, support each other more, and share news between offices," Dzohola relates. "Now it is particularly apparent how united our teams are and how much more productive they have become."
Benefit of a Remote Workforce
The distribution of the IT workforce was particularly advantageous. While the IT sector is concentrated in large cities such as Kharkiv, Kyiv, and Lviv, remote work has allowed for the development of a workforce spread across the country. Plenty of IT workers reside in smaller cities outside of the main conflict areas and thus experienced fewer interruptions.
"There has been an increase in IT professionals returning to their native cities," observes Syrotyuk (Sigma Software Group). "With the arrival of COVID and the demand for remote work, the level of distribution has increased even more."
The industry's quick pivot to an increasingly remote workforce will work in its favor, IT Ukraine Association's Vasuk thinks. "It is a competitive advantage in the global market," he says. "We expect that it will play a great role in supporting and stabilizing business and maybe even growing it."
Vasuk is also quick to point out that many Ukrainian IT companies have an international presence, with a substantial number of employees working outside the country. "A lot of our companies have people in Slovakia, Germany, the United States, and other countries as well as in Ukraine," he notes. "Some may have 20% of their staff in Ukraine and 80% outside the country. Or 80% in Ukraine and 20% outside." This distributed model has further stabilized the industry. Babichuk estimates that Ukrainian IT companies are now working at 80–90% of their pre-war capacity.
Support for the New Military
While those who have reached relative safety keep the industry churning, those who remain unable to work are receiving support as well. Companies such as QArea, TestFort, and Lemon.io, for example, continue to pay full salaries to anyone who is called to military service, allowing them to support their families while they fight.
The ability to support the war effort through such initiatives and others that subsidize equipment and supplies for the army provides further motivation to keep the IT industry operating. "The Ukrainian IT sector fully realizes its responsibilities," says Zasukha. "The more we earn, the more we can donate. So, we keep doing everything to maintain the normal workflow and maximize our profits."
"In the new reality of living in a war, the IT sector can become one of the pillars of the Ukrainian economy," adds Dzhohola. "And the way IT companies reacted and how quickly they were able to adapt to the new conditions confirms this."
Challenges Yet to Come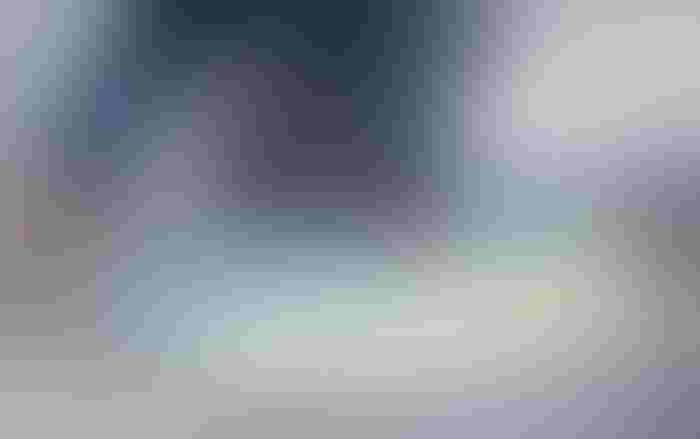 Anna Kucherova / Alamy Stock Photo: Child drawing Ukraine flag in chalk
For all its pluck and determination, Ukrainian IT still faces a number of struggles. Remote work and a distributed model allow for the safe continuation of business as usual for some, but many continue to face displacement and direct physical threats.
"They still can, and have, to work. But with the sound of bombshells nearby," Khanko (of Tehnoezh) points out. "Or living in a room with five other people."
He also warns that relocation to the western part of the country is not sustainable. "The region is not ready to [accommodate nearly] the same amount of people that already live there," he says.
Most Internet outages have been repaired relatively quickly, Babichuk claims. But he is grateful for the arrival of over 10,000 Starlink dishes, which provide Internet via satellite and circumvent damage to ground-based fiber networks.
Displacement and Unemployment
This is cold comfort to the Ukrainian IT workers who have lost employment, though, either because they were working for Russian companies or due to displacement. And while sites such as Employ Ukraine aim to provide work to refugees, securing a job right now is far from a sure thing.
"It's difficult to train people and employ them in a matter of weeks because the complexity of IT projects is growing from year to year," Babichuk laments. Some companies are offering training to ex-military and refugees, but even these programs are no guarantee of employment and offer no support in the near term.
Dmytro and Oleksandr Halitsyn, game designers from Kharkiv, report difficulties in finding new employment. The two brothers, who have since relocated, are now on the hunt for work. Their experiences with the job initiatives on offer have not been productive up to this point -- a couple of interviews, but no bites. Dmytro notes that he was shut out of the employee Slack channel at the Russian development company that he worked for at the time of the invasion. "You need to do something. The Russian Federation is becoming North Korea in this moment," he told Russian colleagues. They weren't having it -- his concerns were dismissed as propaganda.
Khanko similarly reports that friends and colleagues in Russia are not sympathetic. "They just ignore our stories," he says.
The international community, however, feels differently. Many companies are now canceling contracts with Russian organizations and some have offered them to their Ukrainian competitors instead.
Vasuk hopes that others will give Ukrainian companies a shot as well. "We have not stopped doing business. We are delivering. We work in almost normal conditions," he says.
"We understand that we are important to the future of the country," Babichuk enthuses, emphasizing the industry's increased significance to Ukraine's GDP.
In the meantime, Ukrainian tech workers attempt to hold the digital line.
Tech journalists from the Ukrainian independent media, Vera Chernysh and Pavel Belavin, inspired and contributed to this story. Their editorial teams from MC.today, ITC.ua, and Highload have shifted their coverage beyond technology -- they're now writing stories that help their readers survive a war. To keep their editorial operations afloat, they have begun a crowdfunding campaign. You can contribute to that fundraiser here.
Employ Ukraine is helping displaced Ukrainians find work. Post your job at employukraine.org. 
The IT Ukraine Association has information about more ways to donate and support, including links to Come Back Alive, one of the biggest charity funds in the country. 
Never Miss a Beat: Get a snapshot of the issues affecting the IT industry straight to your inbox.
You May Also Like
---