What Ukraine's IT Industry Can Teach CIOs About Resilience
What Ukraine's IT Industry Can Teach CIOs About Resilience
War has tested Ukraine's cyber resilience in unimaginable ways. Yet, by rising to the challenge, the Ukrainian IT industry has emerged as a leader in the country's new economy. Data shows growth in the tech sector and suggests further reasons for optimism in the coming year.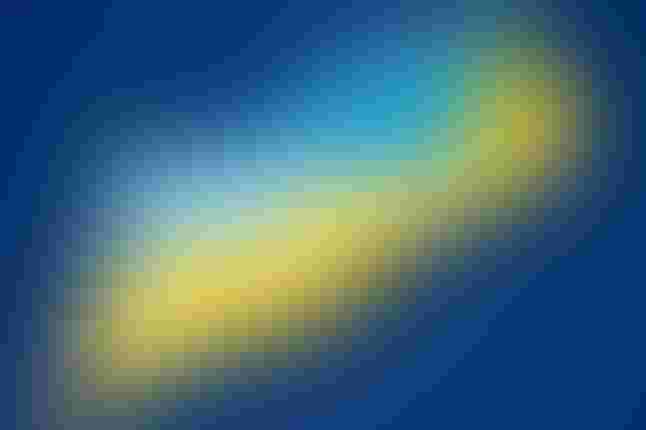 Peter Treanor via Alamy Stock
The Ukrainian economy has seen reductions of over 30% following the February 2022 invasion by Russia. Perhaps predictably, the country's IT sector has surged in importance -- with a mobile workforce and infrastructure, the industry was prepared for the guerrilla lifestyle necessitated by wartime. Ukrainian IT companies have put their new operating procedures -- tempered in the fires of the pandemic -- to the test. At least by their own account, they have emerged triumphant.
While a significant portion of the IT workforce has gone abroad, many continue their work with their Ukrainian employers and express a desire to return to the country once conditions are more stable. And those who have remained in Ukraine have adapted their work life to accommodate constant disruption by Russian attacks -- and sometimes relocation to safer locales.
Data recently compiled by Lviv IT Cluster (for the western region of Ukraine) and IT Ukraine Association shows growth in the tech sector and suggests further reasons for optimism in the coming year. Sviatoslav Kavetskyi, Lviv IT Cluster's new chairman of the supervisory board, shares insights with InformationWeek about how Ukraine's IT professionals have met the challenges of the past year.
Mobile Operations & Hybrid Work
Many of Ukraine's main commodities have been impacted by the war. Agricultural products have been commandeered by Russian troops and export is difficult due to the closing of ports. Manufacturers have wrangled with energy shortages and a paucity of raw materials.
The IT industry is stepping into the breach. The agile, remote structure refined during the pandemic has served Ukrainian IT companies well as they operate using a hybrid workforce -- some employees live abroad, some are on the move due to Russian attacks, and others serve in the military.
Unlike traditional industries, many IT jobs are service-oriented. "​​All you need is a computer, Internet, and electricity. You can literally work from anywhere," Kavetskyi says.
Both companies and individuals have engaged in a sustained process of business continuity planning. Now, most organizations have it down to a science. "They have power generators in their offices and Starlinks," Kavetskyi claims.
He emphasizes the power of knowledge sharing: "The IT clusters helped small and medium-sized companies implement basic continuity plans. Everyone working in this industry had a chance to see what others were doing."
"Of course, there was data that couldn't be shared," he adds. "But in general, big companies were willing to [share their strategies]. Mainly, we had to find time to organize those meetings, considering the logistical challenges."
According to Lviv IT Cluster's findings, some 85% of IT companies are now mostly or fully operational.
Staff on the Move
Relying on an itinerant workforce -- nearly 2% of all the workers in Ukraine -- has required significant flexibility. The Ukrainian diaspora now stretches across Europe and beyond -- though many IT professionals have retained their Ukrainian employment. The number of employees who have remained in the country has dropped from 285,000 in December 2021 to 228,000 in May 2022.
"About 60% of them were women with children," Kavetskyi notes.
Those who fled are spread across Poland, Portugal, Spain, Colombia, and other countries. Many companies have relocated their headquarters abroad as well, bringing their employees with them.
This is, of course, forced migration. Some 52% of IT workers say they are willing to leave if conditions worsen. But 57% wish to stay in Ukraine.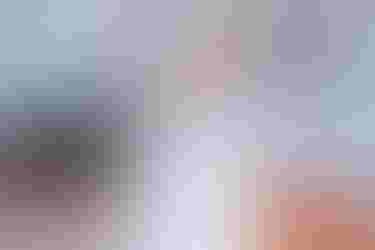 Sviatoslav Kavetskyi, Lviv IT Cluster Chairman of the Supervisory Board
While some IT professionals have enlisted in the military, the industry has not faced the staffing shortages they initially anticipated. Around 7,000 IT workers are believed to have joined the Armed Forces or Territorial Defense. Roughly 74% of companies have at least one staff member who has enlisted. In these cases, around half remain at least partially compensated by their employers. More than 200,000 others have joined the cyber defense force, launching digital attacks on Russian assets. More than 95% of companies have employees contributing to this effort.
In the face of these massive disruptions, the workforce has leveraged all the tools of modern tech infrastructure to maintain organizational cohesion. Still, it remains a struggle: Only 34% of companies feel that they have fully acclimated to the new reality; and around 70% still consider the mobile workforce to be a challenge.
While projected salary data is encouraging, with some 82% of companies suggesting they would increase compensation by the end of 2022, expenses have also ballooned. And, conversely, some companies have instituted salary freezes. Nearly 90% are actively recruiting.
A Significant Export
Overall, says Kavetskyi, "The IT industry brought $7.34 billion to the Ukrainian economy this year -- an increase by $400 million compared to 2021."
IT Cluster Lviv indicates that around 65% of companies saw increased revenues in the early part of 2022.
The industry has managed to gain ground even under wartime conditions -- building on a trend that has been developing over the past decade. Its share of the GDP has grown from just under 2% in 2015 to 3.5% last year. Growth has averaged around 27% a year since 2015.
The war has resulted in some loss of business, with 32% of respondents to Lviv IT Cluster's survey reporting that they had experienced interruption of business. A full quarter had contracts terminated as a result of the conflict. But 55% indicated that they had received orders for new business, and 58% had found new clients. Seventy-eight percent assessed their companies as healthy. And more than 40% plan to open new offices, many of them abroad.
Encouraging Foreign Investment
"You can't make foreign corporations work with Ukraine," Kavetskyi ruefully observes. "I understand that our clients are mostly corporate bodies that have risk management policies that might exclude the possibility of cooperation with a country at war."
Indeed, the international business world is surveying the situation with caution. Business continuity plans for companies working with Ukraine abound.
But Ukrainian IT companies continue to maintain fruitful relationships with companies across the globe. The country now hopes to reframe itself as the Silicon Valley of eastern Europe. This is no short-term strategy: The country ranks first in Europe in technical high school graduates.
Ukraine has invested substantial resources in educating a new generation of technically proficient professionals. And it has already seen dividends: The average age of an IT specialist is 31 years old. The younger generation has taken to the opportunities in the tech sector with enthusiasm -- and is a viable demographic on the international job market.
Kavetskyi is optimistic about the tech sector's prospects for international partnerships, particularly in developing industries.
"New industries are always more open to cooperation," he confides. "Traditional industries are subject to a lot of corporate rules and bylaws and so on."
These efforts have been bolstered by such programs as the European Commission's €20 million Ukrainian tech startup initiative -- a major indication of the international community's faith in the country's technological capabilities.
In the meantime, Ukraine's tech professionals, like their fellow citizens, wait for the situation to stabilize so they can exercise their full potential.
What to Read Next:
Ukraine's IT Pros Tell Their Stories of Bombing & Business Continuity
Ukraine Cybersecurity Message at BlackBerry Security Summit
Cybersecurity Best Practices During War in Ukraine
From Green Energy Investments to Digital Forensics in Ukraine
Never Miss a Beat: Get a snapshot of the issues affecting the IT industry straight to your inbox.
You May Also Like
---