10 Ways to Squeeze More Value from Your Digital Investments
10 Ways to Squeeze More Value from Your Digital Investments
There's no doubt that the pressure is on to transform and innovate. Here are some actions IT and business leaders can take to get the most out of their digital efforts.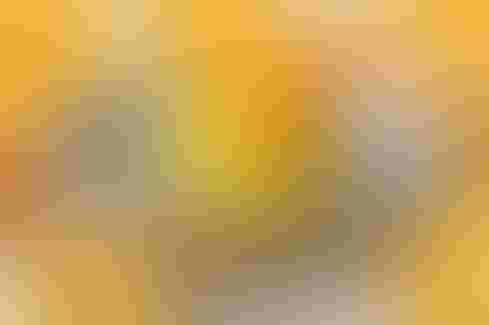 As technology and business leaders, we are under constant pressure to use digital to provide differentiated business value. Pressure comes from all sides: meeting demanding customer expectation, the need to engage employees more effectively, and the opportunity that we can achieve if we optimize our key partnerships. Most of us must address many competing business demands with a constrained budget and resources.
Here are 10 key actions any organization can take to derive maximum value from digital investments.
1. Take an agile approach to your strategic plan.
Take an inclusive, iterative approach to planning and leverage agile to align technology goals with overall business objectives. The probability of success with your planning efforts will be as high as the level of involvement in the process, which should include frontline leaders from each major organization discipline.
2. Think horizontal and vertical experience integration.
Deliver horizontally integrated omnichannel experiences and support the customer with vertical integration. Horizontal integration reinforces the notion that digital engagement needs to be integrated across all touchpoints, using the technologies that appeal to the target customer. By vertical integration we mean that you should also use digital to enable employees and partners to effectively support the customer lifecycle. Extend that integration through spheres of replication, BI and analytics.
3. Extend digital transformation beyond the customer.
Treat employees like valued customers and apply marketing principles to your employee efforts. Effective employee engagement helps make for a more satisfied, efficient workforce and helps avoid the risk of Shadow IT.
4. Adopt product management and marketing principles.
Manage your digital experiences as products and use product marketing to promote adoption. Simultaneously, run IT as a critical business unit. This approach will ensure that you focus on the business outcome, align your efforts around business goals and measure with KPIs, all while focused on meeting user expectations.
5. Create a culture and change management plan.
Select an appropriate change management model (or hybrid) and think beyond projects. Use digital to enhance company culture efforts. Begin by using technology to support your company communication plans. Think beyond static portals to something dynamic to push the right information to employees at the right time based on their digital preferences.
6. Coordinate digital experience and AppDev.
Align WCM/CMS/DXP and SaaS/PaaS/MDXP efforts and architect abstraction levels using an API-first approach. Build a "code-sharing" mentality with services. Regardless of how you attempt to align or coordinate these efforts, a critical architecture component is abstraction, services and standard API access. Just as we've moved to abstraction and separation of concerns within an AppDev platform or stack, it makes sense to consider the "external" needs of content management requirements. Hopefully, this is a natural extension to extending internal APIs to public APIs where the web team is the external audience.
7. Devise self-service access to key performance metrics.
Enable business users to create triggers and define actions to key performance metrics without depending on IT, giving priority to critical business functions like marketing funnel. Extend network and app monitoring to optimize customer and user experiences.
8. Add DesignOps and security to the DevOps process.
Even the most creative developer isn't skilled at design. While some may focus DesignOps around design process management, it's important to ensure DesignOps includes collaboration between designers and developers -- just as DevOps was introduced to facilitate collaboration between the dev team and IT Ops. Introduce a security component into the DevOps process to make security part of the continuous development and delivery process and help bridge the gap between the security and development teams.
9. Monetize your data, analytics and app services.
Think beyond technical integration of apps and data and architect the proper level of internal and external APIs. Create value with app services, data and analytics. Start with your corporate KPIs or goals that hopefully cascade through the organization. Brainstorm to determine how digital can potentially impact the goals across every business discipline. Once you've done this, you'll have a list of potential initiatives that can be prioritized based on impact and success probability.
10. Build an investment strategy for innovation.
Introduce innovation lab and hackathon efforts, instigate both business and product innovation and thus build innovation into your company culture. Encourage hackathon teams to be cross-disciplined. Let's say that you have an engineering team with a product idea. While they may have an idea person as well as implementation capability, their efforts can be rounded out if they add some sales and marketing expertise so they can determine the best way to position their efforts. Three team member roles to consider are CEO/Product Management type, hacker or implementor and marketer.
There's no doubt that the pressure is on to transform and to innovate, driven by the tremendous opportunities that market leaders are demonstrating. At the same time, you need to ensure that your digital investments pay off.

Mark Troester is the vice president of strategy at Progress. He guides the strategic go-to-market efforts for the Progress cognitive-first strategy. Troester has extensive experience in bringing application development and big data products to market. Previously, he led product marketing efforts at Sonatype, SAS and Progress DataDirect. Before these positions, he worked as a developer and developer manager for start-ups and enterprises alike. You can find him on LinkedIn or @mtroester on Twitter.
Never Miss a Beat: Get a snapshot of the issues affecting the IT industry straight to your inbox.
You May Also Like
---