3 Data Governance Challenges Today's Companies Face
3 Data Governance Challenges Today's Companies Face
Data governance policies are full of holes that can become expensive pitfalls. We explain some of the stumbling blocks.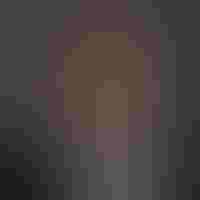 More Data & Analytics Live at Interop ITX
Some organizations have mastered data governance, but they are in the minority. As data volumes continue to grow, most businesses are finding it hard to keep up. 
"You're going to do this one way or another," said Shannon Fuller, director of data governance at  Carolinas Healthcare System. "You can do it in a controlled, methodical manner or you can do it when your hair's on fire."
Poor data governance can result in lawsuits, regulatory fines, security breaches and other data-related risks that can be expensive and damaging to a company's reputation. "We don't have regulation about data lineage and reporting and all that, but it's going to come," said Fuller. "Do you want to prepare for that now or do you want to be like Bank of America and spend billions of dollars complying with the law?  Most healthcare organizations don't have that kind of cash lying around."
Another problem is legal discovery. Without proper data governance, companies end up handing over information that is not relevant to the case.  Some of that information may be sensitive.
There are valid reasons why companies are struggling with data governance.  Following are three of them.
1. It's considered a technology problem. Effective data governance requires the use of good tools; however, the use of good tools does not guarantee effective data governance.  Some companies find this out the hard way when they invest in technology but fail to make the necessary adjustments to their culture and business processes.
"The common wisdom is you need an executive sponsor and the support of the C-suite and roll that down. It helps, but there are things you can do from a data governance perspective without having that buy-in," said Fuller in a recent interview. "It has to be tied to your business processes. In healthcare, that's one of the biggest stumbling blocks."
2. Old approaches are applied to new requirements. Data governance policies and procedures require updating as more data flows into and out of organizations. Nevertheless, some companies are trying to apply concepts and constructs developed decades ago to modern requirements, which doesn't work well.
"I hear people say, 'This is what I get out of my relational database so why can't I just use it for everything?' You're forcing this rigid structure because it makes people feel warm and fuzzy," said Jim Scott, director of converged data platform provider MapR.  "It's dangerous when people have the myopic perspective of governing data the same old way they always have."    
Yet, some of those very organizations are now planning to add streaming data from IoT devices to the mix. 
3. The value of data is not understood. Some businesses are throwing every piece of data into a data lake, hoping that that it will have value someday.  Other companies are deciding what to keep and throw away based on current requirements.  When those requirements change, they may regret some of those decisions.

Sanjay Sarathy
"One of the challenges I hear often is how do you assign value to different datasets because that might impact how you think about your governance policies," said Sanjay Sarathy, CMO at  Talena.  "How do I leverage data coming out of IoT streams verses the marketing folks who leverage media data?  Thinking through the value of these different datasets will enable you to define how you govern them, cleanse them, and protect them."
Assigning value can be a difficult challenge, however. Some organizations don't know where to start. Others struggle to assign an accurate value when the value is both qualitative and quantitative. Even if organizations are able to get the value right and get data governance right, what's "right" may change when a merger or acquisition happens.
In short, data governance isn't a static thing, it's an evolving mindset that requires cultural and technological support along the way to succeed.
Learn more about data governance
Shannon Fuller will be discussing what works and what doesn't at the upcoming Interop ITX in Las Vegas, based on his experience with North Carolina Health Systems' pilot program. His session entitled, "A Practical Approach to Governing the Data Lake" will be presented on May 17.  The presentation will include a discussion of where data is governed, how data is governed, and how to ensure appropriate access rights.


Never Miss a Beat: Get a snapshot of the issues affecting the IT industry straight to your inbox.
You May Also Like
---