3 Tips for CIOs: Pitching Edge to Your Organization
3 Tips for CIOs: Pitching Edge to Your Organization
As interest in edge computing grows, CIOs should prepare to make the case to boards for edge investment, focusing on efficiency and better decision making.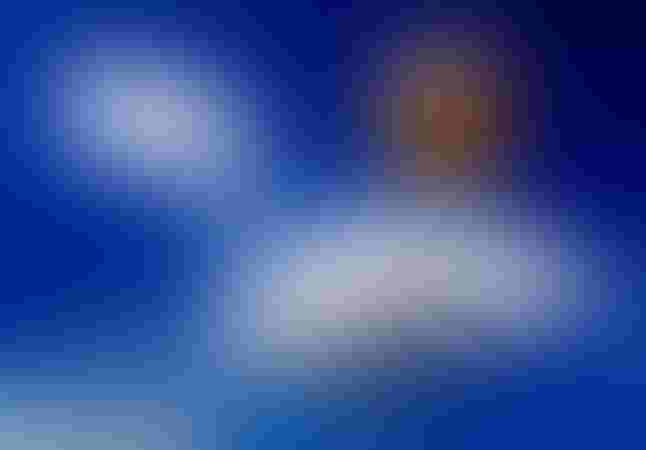 Lane Erickson via Alamy Stock
To be successful, the modern CIO must be a master of many crafts: technology, operations, and business. They must have tactical foresight and industry knowledge to identify the right solutions that will help achieve the lofty digital transformation goals set by their company.
Edge computing has swiftly risen to the top of the CIO agenda. The edge computing revolution is underway and is changing the way businesses operate, transforming outcomes and driving growth.
But with so much misunderstanding surrounding edge, how can CIOs position it as an essential investment at the C-level? Here are three key tips:
Tip #1: Shed light on what the edge is, and its widespread benefits.
The edge can be hard to define. Put simply, edge is the point where data are created and need to be acted upon to develop immediate and essential value. It refers to the peripheries of an organization or the outside of a typical data center, out where information is gathered and consumed by people or devices. In some cases, it's under extreme environmental conditions.
The rise of edge signals a shift of processing power from traditional data centers to the edge, and much closer to the user. Looking out several years, Gartner predicts 75% of the world's data will be produced and consumed outside of a public cloud or data center; instead existing at the edge.
CIOs and tech leaders are aware of the current challenges in collecting, managing, and using information stored within a traditional data center. Now, imagine three-quarters of that data is suddenly transposed outside of these controlled environments
Organizations must ensure they are ready for this. Therefore, the CIO must be able to communicate the benefits of edge computing clearly and tangibly.
The edge places processing power near the edge of the network, rather than in data centers, enabling rapid decision-making with next to zero latency.
Because data teams no longer need to wait for data to transfer to the cloud or data centers for processing, operational costs are reduced while reliability and resiliency are increased. Even when dealing with poor connectivity in isolated or remote areas, data sitting at the edge is obtainable.
Additionally, increasingly popular technologies -- such as artificial intelligence (AI) and machine learning (ML) -- that demand huge volumes of data will come to rely on the edge for faster and more reliable results.
Tip #2: Show why there's value in having edge data when making real-time decisions.
When you operate at the edge, you can have an immediate positive impact on the business.
At the edge, CIOs can rapidly act on insights extracted from the vast swathes of data they now have access to. That's because data collected at the edge doesn't need to travel to distant data centers before it is processed, meaning smart devices and applications respond with almost no lag.
Also, CIOs can be more selective over which data they collect, cutting costs and resource demands, but also lowering complexity as teams and machines don't need to sift through reams of data to acquire useful insights. It's important to remember that edge data can be just as noisy as that from data centers; it's not always valuable, and still takes deliberation to pick through what's useful and what's not.
The bottom line is collecting data at the edge enables better decision-making across the board, which can result in transformed business operations, increased efficiency, and revenue growth.
Take manufacturing, for example. If an organization is monitoring a critical piece of equipment in a remote plant for potential repair or replacement, as long as the data isn't fluctuating, then the information doesn't need to be transmitted to a far-off data center. But, if any anomalies do occur in the data, the business can react by dispatching an engineer to fix the issue or deliver a replacement.
Tip #3: Your competitors are already investing in the edge, so demonstrate its market impact to the board.
By 2030, the edge computing market is expected to reach more than $155 billion US. It's a staggering statistic, especially considering the considerable growth spike expected to take place over the next few years, with the market expecting to enjoy an annual compound growth of almost 39% over the next eight years.
While IDC research shows the majority (85%) of edge investment is currently focused on hardware (with the remainder placed on software), by 2025, IDC says, services will make up 50% of all edge spending; including capabilities such as edge-related platforms and software as a service, connectivity, and professional services.
Indeed, Gartner predicts that emerging concepts such as secure access service edge (SASE) will cause significant disruption to cloud computing, forming new categories and generating major revenue opportunities.
By now, most CIOs recognize the viability of the edge and its commanding position in the future of data processing and computing. The above research proves that spend will continue to surge over the coming years and, when combined with edge computing and its tangible and widespread benefits, CIOs possess a compelling case for proposing increased edge investment to the board.
Embrace the Continued Rise of Edge
The best way to adopt and embrace edge computing will vary from business to business, and industry to industry. Use cases will differ depending on many factors, such as whether a CIO's organization supports remote or flexible working, or how significant a role IoT, AI, and automation play in their business operations.
But there is one constant. Edge computing is transforming business outcomes for the better.
Never Miss a Beat: Get a snapshot of the issues affecting the IT industry straight to your inbox.
You May Also Like
---