3D Printing: To The Space Station And Beyond
3D Printing: To The Space Station And Beyond
Additive technology, or 3D printing, shows great promise in manufacturing products for use in space.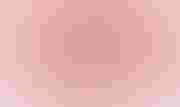 This article is part of EDN and EE Times' Hot Technologies: Looking ahead to 2015 feature, where our editors examine some of the hot trends and technologies in 2014 that promise to shape technology news in 2015 and beyond.
It turns out the sky isn't the limit for 3D printing. The technology, also known as additive manufacturing, can build complex prototypes, parts, tools, and models in various materials for a variety of uses, and is quickly expanding beyond making one-off products to the space industry--a place it can have a real impact.
Extensive testing is being done for in-space and for-space manufacturing with objects being printed on the International Space Station (ISS) and 3D-printed rocket parts outperforming traditionally manufactured alternatives, but the technology is also proving its worth in modeling objects in space.
The major space agencies have all taken notice of additive manufacturing as a key enabling technology, and so should you.
Taking manufacturing to space
What is now manufactured on Earth, and then launched into space, will one day soon be made on site. Manufacturing in space will make astronauts more productive and able to explore farther out into the solar system, and the cost savings in sending a hardware design instead of launching parts could revolutionize the industry.
The first test site for in-space manufacturing is on board the ISS, where Made in Space's Zero-G printer was recently installed inside the Destiny laboratory's Microgravity Science Glovebox (MSG), a safe contained environment for research with liquids, combustion, and hazardous materials. On November 25, the printer produced the first object printed in space, a faceplate of the extruder's casing. missions.
Read the rest of this article on EDN Network.
Never Miss a Beat: Get a snapshot of the issues affecting the IT industry straight to your inbox.
You May Also Like
---