Align Your Data Architecture with the Strategic Plan
Align Your Data Architecture with the Strategic Plan
Here's how IT professionals can help top management understand the value of data and how to use it to the company's advantage.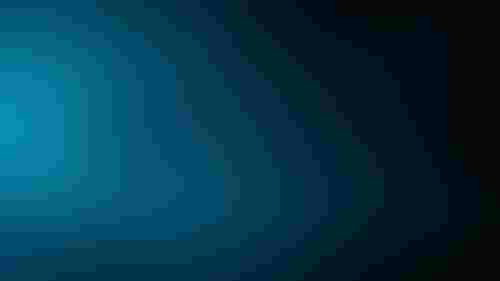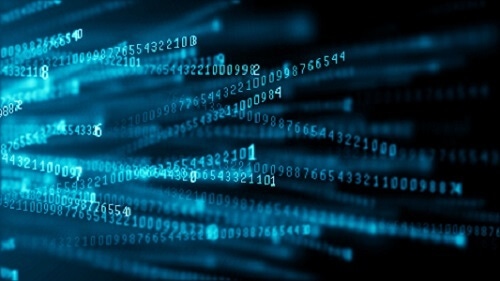 Image: Dmitry - stock.adobe.com
In theory, the need for data-driven decisions to guide overall business strategy is not a difficult notion to grasp. Yet, many executives struggle with the concept and process due to a lack of time and/or the technical knowledge required to effectively gather, sort and apply data and analytics. When executives don't allocate the time or invest resources into learning the technical knowledge required, there can be a significant and detrimental impact on business production and meeting goals that all stakeholders expect and demand.
Today's IT professionals can take an active role in helping their colleagues and upper management to become more knowledgeable in this area. By sharing their insights on effective data collection, particularly related to defining data sets, aligning collected data to different business applications, and using that information to make strategic decisions, IT professionals become an invaluable resource for the executive team.
The architectural baseline
Today's data warehouses provide access to reporting and analytical services that can greatly assist companies in their day-to-day application of data. They enable IT professionals to plan, research and analyze. At the same time, the use of data cannot exist in a vacuum. Input is required from multiple departments and the executive team to establish goals, priorities and the type of information needed to grow strategically. This process leads to aligning data architecture with long-term strategic planning.
In this context, the architectural baseline should be influenced by a number of factors, including: 
Identification of specific enterprise goals. These can include factors such as service lines and other areas of business that are targeted for growth. An assessment of how these business components are expected to generate revenue is also an important consideration.

Access to software for data storage and analysis, and the skillsets of those utilizing these resources. It is important for all users to optimize the technology and possess a certain level of expertise in data processing and management, data science, and data analysis and business intelligence. It is also essential to know the right queries to use when establishing algorithms in order to ultimately achieve useful data -- a role in which IT professionals have a particularly significant impact.

Use of data sets and data sources, which should be clearly defined. The sources, such as market analyses or data mining through social media, will depend on the volume and subsequent processing required. Anticipating the types of conclusions that will be drawn out of the data sets are key to establishing guidelines for reporting and analysis.
When data meets business
Data collected today impacts business direction and growth for tomorrow. The benefits to having and using data that align with strategic goals include the ability to make evidence-based decisions, which can provide insights on how to reduce costs and increase efficiency of other resource utilization. Data are only valuable when they correlate to a company's working goals. That means available data should assist in making the most important decisions at the present time. Data-based decision-making also coincides with lower overall costs. Examples of data that should be considered in any data set include digital data, such as web traffic, customer relationship management (CRM) data, email marketing data, customer service data, and third-party data.
Deciding between data collecting tools and programs
The determination on which tools and programs to implement for purposes of data gathering and reporting depends first on the volume of data and subsequent processing needed. For some data sets, there may not be a need (and therefore the associated costs) for big data processing. Collecting all data that exists, just because it is available, does not guarantee inherent value to the company. Furthermore, data from multiple sources may not be structured and may require heavy lifting on the processing side. Secondly, clearly defined data points, such as demographics, financial background and market trends, will add varying value to any organization and predict the volume of data and processing needed for meaningful optimization. This is another area where IT professionals provide valuable input to the executive team.
Application programming interfaces (APIs) are also becoming more common among larger companies, and IT professionals should encourage non-IT executives to maximize their utilization. More traditional methods that can be implemented when data points are fewer and well defined include direct and indirect (third party) interviewing, enumerators (as with census data collecting), sampling of business-related transactions and first-person observations.
Identifying challenges and implementing solutions
Collecting and analyzing data remain a challenging process for professionals outside the IT department. That's why lines of communication, cross-training and collaboration with other departments are important. For example, acquiring an understanding of what customers or constituents think and what their expectations are, especially regarding future trends, can be difficult. In many instances, by the time that decisions are made based on various criteria that's available, customers' demands and desires may have already shifted. This places more pressure on IT professionals to establish meaningful data sets and equip their colleagues with how to use the information.
By making sure top management understands the value of data and how to use it to the company's advantage, executives are more likely to allocate the resources -- time, money and personnel -- to set priorities and support the initiatives based on the long-term goals of the company. While executives may not understand all of the actual data, they need to know the significance that data has to the overall mission of the business. Management being "too bogged down" to focus on processes, tools and reports associated with accessing and using data cannot be an accepted practice. Executive leadership needs to be in alignment with all aspects of data in order to provide the baseline for strategy development. And it is in this context that IT professionals play a vital and collaborative role in the conversations surrounding business goal setting and a vision for the future.


Jija Thomas is a lead data architect for Russell Investments. She has more than 14 years' experience in the IT industry and is proficient in database design, architecture, ETL design/development, machine learning, predictive analytics, metadata management, data migration, data warehouse, and business intelligence.
Never Miss a Beat: Get a snapshot of the issues affecting the IT industry straight to your inbox.
You May Also Like
---