Business Intelligence 2013: Tale Of Two Worlds
Business Intelligence 2013: Tale Of Two Worlds
BI giants IBM, Microsoft, Oracle, and SAP grew little in 2013, but nimble, visual-data-discovery leaders Tableau, TIBCO Spotfire, and QlikTech soared. Here's why.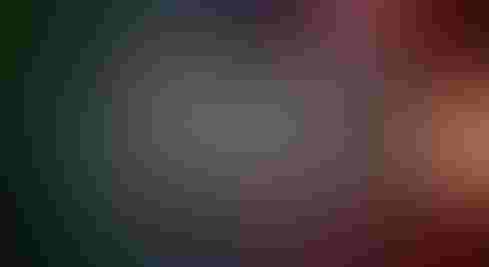 Cindi Howson is author of the recent book <i>Successful Business Intelligence</i>
The business intelligence market in 2013 could best be described as tepid. As one vendor CEO put it, "I've seen better, I've seen worse." The "better" was the mid-1990s, when BI software sales were growing 40% per year. The "worse" was the height of the recession in 2008, when BI growth limped along at 2%.
A look at vendor revenues and product releases in 2013 reveals a tale of two worlds: the large BI-platform vendors and the nimbler visual-data-discovery vendors. For the most part, large BI vendors showed flat or low-single-digit revenue growth while companies such as Tableau (75%), TIBCO Spotfire (30%), and QlikTech (23%) have all shown strong, double-digit growth through the first three quarters of 2013. Their secret? Agility.
In the now-normal frenetic pace of business, users can no longer wait for that perfectly architected, IT-sanctioned reports or carefully modeled business queries. They need to mash together new and broader data sources, whether from the cloud, a partner, a supplier, or Twitter.
[ Where is business intelligence headed? Read 2014 BI Outlook: Who's Hot, Who's Not. ]
Just think of this year's holiday shopping bonanza. Hoping to find that elusive Xbox One or PlayStation 4? The stores with the best inventory, timeliest customer-service alerts about new deliveries, and best insight into product availability are the ones that will earn customer loyalty. Retailers can't wait for IT to set up reports about new products. But this trend isn't just about retail and for-profit companies. Government agencies, healthcare organizations, and non-profits that are trying to do more with less also are flocking to easier, more visual, and agile BI tools.
The just-published BI Scorecard Strategic and Product Summary for 2013 shows that every vendor covered released a new or upgraded visual data-discovery module this year. The report also pulls out two new summary scores, one for ease of use and one for cloud-deployment options.
A number of analyst reports try to evaluate ease of use, a tough assessment to make fairly and consistently. A simple list report might be easy to create in any tool, but what about exploring more-complex scenarios, such as market-basket analysis? And writing complex SQL might be easy for a well-trained IT coder, but not for a casual business user.
In scoring the vendors, I took into account customer survey feedback (for your last chance to give input and get feedback, click here). I gave heavier weight to hands-on testing of visual-data-discovery, dashboard, and business-query modules. I considered how intuitive it was to complete a task and how many steps were required of both authors and information consumers.
Not surprisingly, Tableau came out with the highest marks for ease of use, a point on which the company differentiates itself. But there were some scores that surprised me, including those for SAS and MicroStrategy, both of which had "good" scores for ease of use. In the past, these vendors were not known for easy-to-use or visually appealing products. This change shows just how far the latest releases have come.
Some other key results in the latest scorecard:
Information Builders products improved the most, with previously marginal scores for three modules rising to "good."



Actuate, a new addition to our coverage in 2013, had the highest marks of any vendor for production reporting. With its acquisition of Quiterian in the fourth quarter of 2012, now branded Actuate Analytics, this vendor is also pursuing visual data discovery.



Cloud BI vendor Birst is also covered for the first time in this year's Scorecard, and it earned the highest marks in the cloud category. With Microsoft PowerBI in preview and IBM Cognos Neo slated for beta in the first quarter, two products with cloud options on the way, and Oracle BI recently offered in the cloud, this category might see a lot of movement in 2014.



SAP long ago declared mobile to be a top priority when it acquired Sybase back in 2010, but its mobile functionality has been a work in progress in the BI space. The company's lead dashboard product was Flash-based, and SAP made an early bet on the Blackberry Playbook. In 2013 SAP caught up on mobile BI, and among the four mega-BI vendors -- the other three being IBM, Microsoft, and Oracle -- SAP is now the only vendor with "good" scores for mobile capabilities (see the scoring criteria in this free download, registration required).
This year's report tracks 32 vendors in all, including  noteworthy newcomers Alteryx, Datawatch (which acquired visual discovery vendor Panopticon), Dell (which acquired Quest and Toad BI), cloud vendor Good Data, search and natural-language-processing vendor NeutrinoBI, and big-data-analysis vendor SiSense.
These noteworthy vendors in particular show that despite slowed growth in the mainstream market, BI innovation continues.
Cindi Howson is the founder of BI Scorecard, an independent analyst firm that advises companies on BI tool strategies and offers in-depth business intelligence product reviews.
InformationWeek Conference is an exclusive two-day event taking place at Interop where you will join fellow technology leaders and CIOs for a packed schedule with learning, information sharing, professional networking, and celebration. Come learn from each other and honor the nation's leading digital businesses at our InformationWeek Elite 100 Awards Ceremony and Gala. You can find out more information and register here. In Las Vegas, March 31 to April 1, 2014.
Never Miss a Beat: Get a snapshot of the issues affecting the IT industry straight to your inbox.
You May Also Like
---