CIO Profile: Gavin Gray Of Perkins Coie
CIO Profile: Gavin Gray Of Perkins Coie
Law firm CIO Gavin Gray talks about networking with other industries, alternative startups, and making his clients happy with custom legal apps.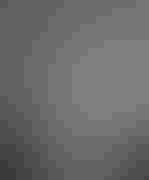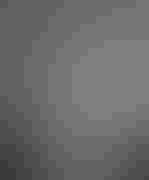 Gavin Gray, CIO, Perkins Coie
Gavin Gray became CIO at Perkins Coie, a 900-lawyer firm based in Seattle, in 2010. He previously had spent eight years at Baker & McKenzie, another major law firm, where he had been executive director of its Washington DC office.
Gray says he is fascinated by the changes affecting the legal industry. "It's a really exciting time to work in this business," he said in a phone interview with Information Week. "We've been talking about change for a long time in this industry, but not a lot had happened. Now the pace is really accelerating, and law firms are definitely looking at things through a different lens than they traditionally have."
The recession of 2008 has been a catalyst for change, Gray says. Law firms are finding that their clients have started to manage internal legal departments in a new way, which is rippling out to the big law firms.
"There's an increasing amount of frustration, a sense that there's a disconnect between how companies buy legal services and how they buy any other kind of service," he said. Increased sophistication on the part of their customers is driving adaptation by law firms, as they are facing both competition from new kinds of legal service firms and commercial offerings from startups that are targeting the legal industry.
Name:  D. Gavin Gray
How long at Perkins Coie (rhymes with "gooey"): Since March 2010  
Why I do what I do: I think the law is a fascinating industry. You can make a lot of things happen. You can get involved and help start things and deal with things so that people who practice their art can do that.
Career accomplishment I'm most proud of: Building fantastic teams. Being able to not only have the right people to fit into the right roles but to empower those people and give them the ability to be connected to the business, unshackle them so they can feel a sense of accomplishment and feel important to the business. At the end of the day, my job is really not very much about the technology; my job is about finding the right people and enabling the right people to do.
Most important career influencer: I've had a series of mentors that have given me opportunities or pushed me into the deep end or have taken the time to coach me. I'm not sure I want to put a name out there -- I don't want to leave anybody out. They know who they are!
Top initiatives: There are two tracks on this. The first track is technology. We want to take the resources that deliver technology solutions and dial more of them toward new capabilities, away from keeping the lights on. We've developed several in-house applications that have allowed us to directly impact the client service we deliver. One of those is a subpoena management tool that lets our lawyers look across a huge amount of information and manage it effectively and let clients know where they're at in the process.
We've also built a patent review tool that allows lawyers to quickly do large patent reviews in a short amount of time. Things that used to take months can now be done in just a few weeks. Those things really do contribute to client satisfaction. One client is moving a lot more work to us because we're more reliable and transparent and responsive.
The other track is our participation in the ecosystem. By that I mean all of us -- law firms, CIOs -- tend to spend a lot of time talking with other people who are in the same industry as we are. We've been working to increase our connectivity into the broader legal ecosystem and beyond that into other kinds of organizations we believe could be helpful. Box is a good example; we spend a lot of time working with folks from Box thinking about how to use their technology and where they see the world going. They're not a group of people who've made their bread and butter selling to law firms; they have a broader view across a lot of industries.
There's also a group of people I meet with on a regular basis who are directors of operations of corporate legal departments at high-tech companies. They offer me a lot of insight into what's a challenge for them, what they're frustrated about when it comes to working with law firms to get legal services. It helps me guide other functions in my firm and to help leadership know what's going on and give them input.
The most disruptive force in my industry: Alternative startups. There are a lot of organizations that are looking at the traditional model of the law firm and how the law firm engages with the client. Those organizations feel like there's an opportunity to adjust that model and to make a lot of money off of it. Similarly, technology startups. I read an interview in Law Technology News with Robert Siegel of XSeed Capital. He is very excited about legal technology startups. He believes there's an estimated $8 billion to $16 billion opportunity for these legal-focused startups. The law firm that sees these as a threat will have a different response than the law firm that sees it as an opportunity. If there's that much interest, revenue opportunity, an innovative law firm ought to be able to take and learn from those things.
Decision I wish I could do over: This is a hard one. There were times in my early career where I think I was too timid and did not always take advantage of the opportunity in front of me. I would've run farther and faster in the area of off-shore services. In my old firm, we developed a very large center in the Philippines. If I had it to do over, I would've gone and immersed myself in that more deeply, pushed myself to go and actually insert myself there and work on the ground and be a part of building it up from the inside. Not just participating in a safer traditional role in the States.
One thing I'm looking to do better: Keeping up the pace with these really smart, enthusiastic people I'm fortunate to work with. It is a sprint sometimes to ride the same bus with these people.
Hardest thing about what I'm doing: Keeping up with this fantastic team. There is a lot of brainpower and enthusiasm, and my biggest challenge is keeping up.
PERSONAL STATS
Degrees: I do not have a degree!
Person I'd like to have lunch with: Elon Musk.
First job: When I was 15, I started my own small business, an automotive detailing business. My mom had to drive me to people's homes to do the work.
If I weren't doing what I do: I would love to be an auto mechanic. I like cars; I get a lot of pleasure out of working on the mechanisms.
InformationWeek 500 companies take a practical view of even trendy tech such as cloud, big data analytics, and mobile. Read all about what they're doing in our big new special issue. Also in the InformationWeek 500 issue: A ranking of our top 250 winners; profiles of the top five companies; and 20 great ideas that you can steal. (Free registration required.)
Never Miss a Beat: Get a snapshot of the issues affecting the IT industry straight to your inbox.
You May Also Like
---