Confronting Financial Fraud in Payments with the Help of AI
Confronting Financial Fraud in Payments with the Help of AI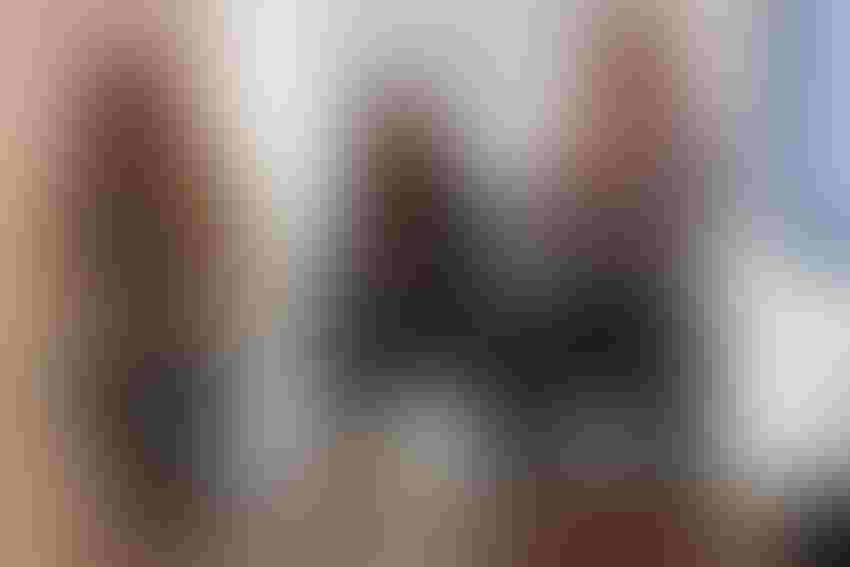 Maria Christina Kelly, Kaylani Bhatia, and Ryan Schmiedl discuss possibilities AI may bring to fraud protection.
Joao-Pierre S. Ruth
What new technologies can financial entities reasonably explore and rely on? Speakers at this week's FinTech Connect North America conference in New York City shared some of their real-world answers to that question as they discussed dealing with fraud and of course what ways AI can be used by their organizations.
The daylong conference included a range of presenters -- including a panel that featured JPMorgan Chase, Swift, and Caesars -- who largely expressed optimism for newer technology making headlines.
The panel on fraud and payments, moderated by Penny Crosman, executive editor for technology with American Banker, discussed how organizations use data and payments to deal with fraud, how organizations keep payments secure while satisfying customers, and what role AI and ML can play in antifraud efforts.
An Agile Approach
Ryan Schmiedl, managing director, global head of payments, trust and safety with JPMorgan Chase, said his machine learning team, his engineering team, his product team, and his program team work together to move fast to fight fraud. "It's a little bit of agile methodology to the fraud space," he said.
Instances of fraud tend to surface more frequently during times of strife, Schmiedl said. "When the economy's doing well, fraud tends to die down," he said. "When the economy starts to do poor, you start to see an increase in attacks. We're seeing that."
Sizeable corporate entities may be targeted, Schmiedl said, because of their size and tendency for minimal internal communication between some parts of companies. This might be done through social engineering and business email compromise, he said. "I can't tell you how many times we have clients that are -- have been social engineered, someone spoofed a website."
Finding Friendly Fraud
Maria Christina Kelly, head of payments and fraud with Caesars Digital, said the casino's digital product is being promoted to a wider audience, which also means more fraudulent attention may come its way. "One of the things Caesars wants to innovate in is to become omnichannel," she said. "We want to make that experience across the retail and the digital space. We want to introduce our retail clients to our digital apps." Caesars also wants to encourage its digital customers to visit the casino in person, Kelly said.
Types of fraud the casino contends with include "friendly fraud," when an account owner might have remorse about how much they spent gambling and try to initiate chargebacks. That is separate from third-party or "hostile fraud," she said, which includes attacks on the Caesars website. Such attackers might acquire data and create accounts in other people's names and try to bilk the casino. "They're basically trying to use Caesars as an ATM," Kelly said. "The people who want our money are working together and evolving."
Team Efforts to Fight Fraud
Kaylani Bhatia, global head of payments with Swift, a provider of secure financial messaging services, said her group of payment professionals is collocated with client and relationship teams, as well as business development to deliver frictionless payments. Types of fraud that Bhatia watches for include fraud that targets online payment providers, which can be a new entryway into the financial ecosystem. The general increase in digitization of payments such as contactless payments may also be targeted, she said.
Where AI Can Join the Fray
AI is being considered for fraud protection efforts in different ways by these organizations. Schmiedl said JPMorgan Chase has evolved from algorithms to machine learning and neural nets to look at fraudulent card activity, examining unstructured data, and entity extraction. "There's an inherent signal in every email," he said. "Actors that are trying to create fraudulent emails tend to basically use different patterns and you can learn those patterns through AI/ML."
JPMorgan Chase is assessing the use of large language models, Schmiedl said, for fraud, risk, and other possible areas. Such efforts have focused on in-house data and resources, he said, focusing on the firm's own ecosystem rather than looking externally. "If you start using these models and outside data, you start to see things that are presented like facts that aren't facts," Schmiedl said.
Swift is building a new AI platform, Bhatia said, with tech players such as Google, Microsoft, and others. "We really believe that this is going to help us add on to the rule-based engines that we already have today and really bring a higher success rate in helping with fraud," she said.
Kelly said Caesars is exploring the use of AI in its fraud detection strategy and she fought to outsource the effort after it was proposed that a model be developed in-house. "You can't scale without machine learning, AI," she said. "I have people who know a lot of stuff. I have people that really know our customers -- we just can't look at all of them." Caesars' AI plans to fight fraud are still being fleshed out, but Kelly said rule sets are being developed and a model is being trained. "It takes a lot of lift; it takes a lot of attention," she said. "You don't go out on Day One with a beautiful model. You have to keep improving it and feeding it the correct data."
What to Read Next:
AI, Data, and Crypto in Play at Fintech Innovation Lab Demo Day
IBM's $4.6B Apptio Purchase Places Bigger Stake in FinOps
Payments and Productivity Tools Dominate Techstars NYC Demo Day
Never Miss a Beat: Get a snapshot of the issues affecting the IT industry straight to your inbox.
You May Also Like
---