Consumers Leave No Doubt: People over Chatbots
Consumers Leave No Doubt: People over Chatbots
People complain that virtual agents are too impersonal and can't handle complex requests.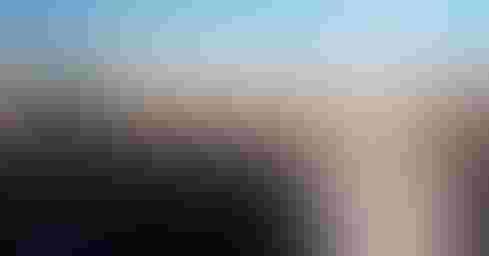 While chatbots are improving and becoming more popular, the vast majority of consumers prefer to interact with a real, live human being. A new Forrester Consulting survey sponsored by chatbot platform vendor Amdocs found that when given the choice, 83% of consumers worldwide would rather interact with a real, live human being than with a virtual agent.
For the report, Forrester surveyed more than 7,000 consumers in the Americas, Europe and Asia, as well as representatives from leading communications service providers (CSPs).
The vast majority of consumers (86%) said they interact with chatbots once a month or more often. Some of those surveyed said they choose to use chatbots because they are more convenient (44%) or faster (41%), but nearly half (47%) said they only use virtual agents because they have no other option.
As for why they don't like the bots, 55% of consumers globally said they had experienced problems with virtual agents. The biggest problem was dealing with complexity — 49% of people said today's chatbots "are not sufficiently equipped to deal with complex requests." The bots also seem to lack the personal touch, as 36% of respondents said they get better, more personalized offers from human beings and 31% complained that virtual agents don't understand their emotions.
Given the negative feedback, the obvious question is why organizations should continue to invest in virtual agent technology. Gary Miles, chief marketing officer at Amdocs, said that chatbots are becoming commonplace, and they are more popular with younger consumers. Organizations that aren't investing run the risk of falling behind the competition. "As the technology and interfaces improve, I think that the percentage of people that are comfortable and maybe even prefer at times interfacing with machines will go up," he said.
Miles pointed out that chatbots can work alongside human agents and provide quality control by nudging human workers to take certain actions during a dialogue with a customer. Artificial intelligence (AI) systems can also aggregate data from disparate parts of the company, preventing situations where callers get transferred from one department to another. He also noted that human-staffed call centers are expensive, which is playing a role in organizations' decisions to develop virtual agents.
Juniper Research has predicted that chatbots will save companies $20 million in 2017, and that figure could grow to $8 billion per year by 2022. In the banking and healthcare sectors, chatbot calls average four minutes shorter than calls to a human agent. Within four years, Juniper believes, virtual agents will save companies an average of $0.70 per interaction, which could add up over millions of interactions.
For now, however, companies in the Forrester/Amdocs survey said they are more focused on using virtual agents to improve customer satisfaction than to reduce costs. Only 16% of the CSPs surveyed said they want bots to replace human workers, while 77% said they are measuring the success of their chatbot projects with customer satisfaction metrics.
Consumers are dubious about these claims, however, as 67% of them think companies are using chatbots in order to reduce costs and slash jobs.
Everyone does agree on one thing: the use of chatbots is very like to grow. Fifty-one percent of consumers expect virtual agents to play a bigger role in their lives over the next five years, and more than 90% of CSPs are planning to expand their current AI teams.
As organizations expand their chatbot investments, Amdocs is encouraging them to create the kinds of virtual agents that customers want. That means focusing more in the intelligence powering the bot than the user interface. And because consumers expect bots to be able to give them personalized offers and pricing details, organizations should involve marketing staff in virtual agent development. Also, organizations should give their chatbots a human face and make sure the voice doesn't sound too young.
Miles concluded, "The biggest mistake is not to get started." He added, "AI is for sure going to be a very fundamental part of human interaction and life, and really everything that we touch in a digital perspective in five, seven, eight years, and we need to get started today."
Never Miss a Beat: Get a snapshot of the issues affecting the IT industry straight to your inbox.
You May Also Like
---