Data Management Meets Multi-Cloud Environments
Data Management Meets Multi-Cloud Environments
Many big enterprises are committed to public cloud, but they may just be getting started with data management efforts in multi-cloud environments.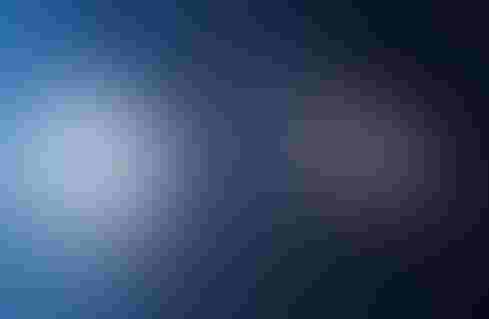 Image: WrightStudio - stock.adobe.com
IT organizations in the midst of digital transformation have several different mandates these days. A big one is moving their cloud operations to the next phase: multi-cloud. Another one is better leveraging data -- both internal and from outside sources -- for customer service, marketing, product development, and operations. Each of these mandates is important to building a modern enterprise that is as efficient and fast as customers and employees expect. But putting the two together is still an emerging discipline that not all enterprises have mastered.
Mastering that discipline is at the top of the agenda, however. More than two-thirds of enterprises are implementing or developing strategies to tackle the new multi-cloud reality, according to a new study from the Evaluator Group titled Trends in Multi-cloud Data Management.
Multi-cloud has a lot of appeal. It helps enterprises avoid getting locked in with a single big cloud provider. It provides a back-up plan for operations if one provider has an outage. Plus, it gives you options and leverage when it comes to pricing.
"Multi-cloud is becoming the norm as enterprises look to work with multiple providers for business continuity and pricing leverage," said senior analyst and report author Krista Macomber. "This means that their applications and their data needs to be portable across varying public cloud environments, and also be interoperable with on-premises private clouds."

Krista Macomber
But as Macomber points out, enterprise data is scattered across many locations and multi-cloud, hybrid cloud, edge devices just extend that spread.
Enterprises are generally at the beginning of getting a handle on their data management efforts for this kind of distributed environment. Many big enterprises have made commitments to one or another big cloud vendor. CapitalOne is all in with AWS, and Anheuser Busch InBev has committed to cloud-first with Microsoft Azure. But what about getting the most out of the public cloud by leveraging multiple public cloud vendors?
Tools are still emerging for multi-cloud data management, said Macomber, whose study focused primarily on data protection and storage. Some of these tools are coming from startups, and other tools are being introduced by established vendors enhancing their existing product line ups.
Containers will also play an important role, according to Macomber. Kubernetes is among those mentioned by enterprises looking to make their applications more portable among different cloud environments, she said.
Enterprises will also need a way to monitor their cloud deployments.
"We are starting to see that the public cloud isn't as inexpensive as everyone thought at first," Macomber said. "We need tools to better monitor cloud costs." That may indeed be an emerging area for artificial intelligence and automation. Macomber noted that a few people who were interviewed mentioned that they would like to have a tool to make cloud decisions based on costs.
In terms of data management for analytics, existing vendors are working to extend their capabilities to multi-cloud deployments. For instance, data integration vendor Talend is now pitching itself as a cloud data integration and data integrity company. This week, 5-year-old Aviatrix announced a deal with enterprise cloud data management company Informatica to help streamline Informatica's customer migrations from on-premises to the cloud. Cloudera, one of the original Hadoop providers, has evolved to offer a collection of open source big data technology in the cloud for enterprises in the form of the Cloudera Data Platform, launched commercially in 2019.
In a recent blog post, Cloudera product marketing manager Wim Stoop put it this way, "With several infrastructures in play -- each with their own frameworks and approaches -- governing, securing, and integrating fragmented data sets and analytics becomes a challenge, impacting time-to-insight and innovation. With data privacy regulations expanding, getting data management right without impacting the business is becoming a key differentiator."
But overall, this is an emerging market. Enterprises are still exploring the tools that are available to help with multi-cloud data management efforts.
"The landscape for multi-cloud data management technologies is at its infancy," said Camberley Bates, managing director at the Evaluator Group. "Though most enterprises expect to leverage current tools in place, they also know they lack what they need to fully meet the needs of the business. As such, we expect enterprises to create strategies using current and new products over the next two to three years."
Check out our articles on multi-cloud and other emerging areas of technology:
Enterprise Guide to Multi-Cloud Adoption
10 Strategic Technology Trends for 2020
Never Miss a Beat: Get a snapshot of the issues affecting the IT industry straight to your inbox.
You May Also Like
---