Database Deployments Moving to the Cloud
Database Deployments Moving to the Cloud
Of the top five database vendors by revenue, four are also cloud service providers -- Oracle, Microsoft, AWS, and IBM. The future of DBMS is in the cloud.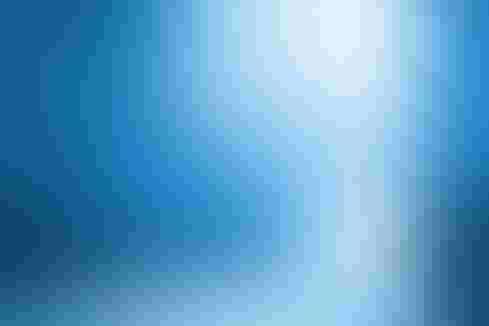 Image: WavebreakmediaMicro - stock.adobe.com
The days of deploying on-premises databases appear to be in the rearview mirror, or rapidly heading there. Microsoft and Amazon Web Services account for 75.5% of the market growth.
If you are a startup company looking to implement a new database, chances are you aren't going to license the software and install it on the server in your office. No, you will look at what AWS or Microsoft Azure has to offer, or maybe you will look at Salesforce.com if you are looking for a CRM platform system.
That's what seems to have happened to companies like Cloudera and MapR that pioneered Hadoop implementations. A lot of that big data went into the cloud instead.
But it's not just startups anymore that are looking to put their data to the cloud.
While small and midsized organizations will move more quickly to the cloud, enterprises will also move there, too, but over a number of years, according to a new report from Gartner, The Future of the DBMS Market is Cloud.
These systems are increasingly headed to the cloud, and by 2022, 75% of all databases will be deployed or migrated to a cloud platform, the report said.
"According to inquiries with Gartner clients, organizations are developing and deploying new applications in the cloud and moving existing assets at an increasing rate, and we believe this will continue to increase," said Gartner distinguished research VP Donald Feinberg, who is also one of the authors of the report. "We also believe this begins with systems for data management solutions for analytics use cases such as data warehousing, data lakes, and other use cases where data is used for analytics, artificial intelligence, and machine learning."
Operational systems are also moving to the cloud, Feinberg added, especially with the conversion to the SaaS application model.
Four of the top five database management system vendors by revenue (Oracle, Microsoft, AWS, and IBM) are also cloud service providers with their primary focus on building cloud revenue, Gartner noted. SAP remains in fifth place by market share in Gartner's rankings.
Enterprises will need to move to the cloud to remain competitive, according to Gartner. That's because the innovations will happen there first. Vendors are planning for a cloud future and putting their new development in the cloud only or in the cloud first.
For enterprises not ready to make the jump, the good news is that this will be a process. It won't be a sudden switch. There's a path that will ease the transition.
"Certainly, some of this innovation will be made available on-premises, albeit at a decreasing rate, and its delivery will lag behind cloud delivery," Gartner said in the report. "Also, initially there will be an increasing use of private cloud implementations -- where cloud DBMS services are made available on-premises in a fully managed environment by the cloud provider. However, we expect this to be transitional in the long run."
In return, enterprise organizations can expect a wider variety of database management systems with greater flexibility. Deployment will be cost effective because of greater flexibility and more rapid configuration of infrastructure. You can also expect consumption-based pricing. This will eliminate big capital expenditures, but organizations will need to plan for the move from capex to operational expenditures in their tech budgets.
While much of the database management system work will move to the cloud, Gartner said there are some scenarios where some on-premises databases make sense, for instance, as a legacy/system of record.
"A final point worth mentioning about the on-premises DBMS market is the continued use of appliances in the form of preconfigured hardware systems," Gartner said in the report. "There are many examples of this from IBM and Teradata, and newer systems such as SAP HANA and Yellowbrick…The future of these is limited."
As your organization makes the transition to the cloud, it's important to review cloud pricing and financial governance controls to ensure predictable spending. Make sure you monitor spending on all cloud DBMS services, Gartner said.
For your initial cloud implementations, prioritize those workloads that are not subject to regulatory restrictions.
But keep in mind that as DBMS moves to the cloud, other transitions will help you manage obstacles along the way. Gartner said that cloud service provider infrastructures and the services that run on them, including those in the third-party ecosystem are becoming the new data management platform.
"There is a breadth of services available in every significant CSP," Gartner wrote in the report. "Ecosystems are forming around them that both integrate services within a single CSP and provide early steps toward intercloud data management."
Click here for more coverage on data management
For more on data and analytics read these:
Data Science Salary Survey Reveals Market Shift
Getting Machine Learning into Production: MLOps
Waiting for the AI Revolution? Don't.
Never Miss a Beat: Get a snapshot of the issues affecting the IT industry straight to your inbox.
You May Also Like
---