Forget the Robot Apocalypse: Learn How and Why to Automate
Forget the Robot Apocalypse: Learn How and Why to Automate
Enterprise executives considering an automation initiative need to be clear with internal and external stakeholders about how automation fits into the organization's priorities.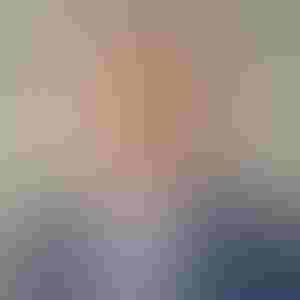 Automation has been reshaping the workforce since the advent of now-common technologies like the autopilot and ATM. Initial fears about safety and job loss ultimately gave way to a reality some may not have expected: Pilots are still required even though autopilot enabled pilots to fly safer and longer and, according to analysis by the economist James Bessen, heavy adoption of ATMs between 1990 and 2010 did not reduce teller jobs.
Even so, nearly three-quarters of American adults worry about the future of work. According to a Pew Research Center survey, American adults are more than twice as likely to express worry (72%) than enthusiasm (33%) about a future in which robots and computers are capable of handling jobs that are currently done by humans. While automation can be anxiety-inducing, it has already started to reshape the workforce and, despite concerns, some expect it to create more jobs. According to Gartner, Inc., artificial intelligence, which enables automation, will create more jobs than it eliminates by 2020, including a range of new positions from entry-level to management.
It's time for business leaders to take a deep breath and focus on understanding the benefits of automation for their business and workforce, as well as how to successfully make automation a reality.
Employees are open to automation
Although one might imagine that technology giants are leading the charge in implementing automation, the federal government is turning to automation to increase efficiencies, as well. For example, an employee at the General Services Administration (GSA) created two automation tools to help reduce time spent on administrative tasks. Today, tasks that used to take about 15-20 minutes to complete manually can be done in just 10-20 seconds using automation.
Survey data further demonstrates that federal decision-makers are not only receptive to automation but believe it will be a positive shift. A November 2017 Government Business Council Flash Poll underwritten by Booz Allen Hamilton, which surveyed 425 senior federal officials across a variety of agencies and job functions, found an overwhelming majority (95%) of respondents cite some degree of repetition in their work. The majority (86%) are open to automating part of their work, while one-third believe automation could allow them to focus on work that's truly important, rather than mundane tasks.
Overcoming obstacles to automation
Although data shows federal employees want automation, there are obstacles along the way. According to flash poll respondents, the top barriers to automation are security, budget, and lack of interoperability. For some business leaders, however, another barrier to automation is identifying the right processes within an organization to automate in the first place.
To this end, the best approach for identifying ideal candidates for automation is to locate resources focused on consistent processes with standard data and known outcomes. Automation is extremely well-suited to augment resources performing repetitive tasks, and flash poll data indicates that respondents find repetition in their work. But how should business leaders begin the process of enabling automation?
Tips for enabling automation
There is no "one-size-fits-all" automation solution. Planning and strategy are the keys to a successful automation deployment. The first step to enabling an automated workforce is to determine the most impactful use case that will augment the right area of the business. This may include an automation assessment or a transformation strategy or plan based on impact, benefit, or return on investment. Don't implement automation for automation's sake.  
After planning, leaders can easily move to a pilot or proof of concept to test automation capability and determine the potential impact. From there, leaders can enhance the automation pilot's functionality or expand the automation to include advanced technologies such as intelligent search front ends, machine intelligence, or advanced analytics. After the pilots are proven, a move to a production instance will begin the journey to an automation-driven workforce.
Ultimately, despite widespread support for automation, the flash poll shows that nearly half (49%) of respondents are unaware if automation is a priority in their organization. For business leaders, perhaps the greatest tip for enabling automation is to be clear with internal and external stakeholders about where and how automation fits into the organization's priorities moving forward.
Brett Fraser leads the Automation Program at Booz Allen Hamilton.
Never Miss a Beat: Get a snapshot of the issues affecting the IT industry straight to your inbox.
You May Also Like
---