How Other Industries Can Learn from IoT Use by Insurers
How Other Industries Can Learn from IoT Use by Insurers
Insurers' IoT strategies are proving to be effective as they enable greater connectivity. Here are three current IoT strategies used among insurers, along with insight as to what other industries can learn from them.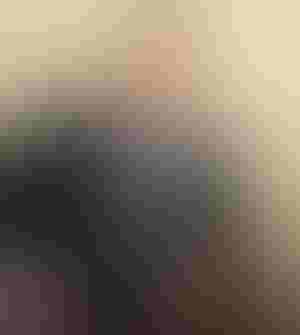 Seth Birnbaum, CEO, Everquote
The Internet of Things has seen extensive expansion in the past decade and it is expected to continue its rapid growth in future years. Global B2B spending on IoT technologies, apps and solutions is expected to reach $267 billion by 2020. Furthermore, worldwide spending on IoT is expected to reach nearly $2 trillion this year, up from $737 billion in 2017.
One of the industries seeing the fasted IoT spending growth is the insurance sector. Insurers' IoT strategies are proving to be effective as they enable greater connectivity. Here are three current IoT strategies used among insurers, along with insight as to what other industries can learn from them.
Use of sensors and telematics. The insurance industry has expanded its use of IoT sensors and telematics to gather data and improve the customer experience. In auto insurance, insurers are offering more telematics to measure drivers' skills and in home insurance, smart home sensors are being offered to monitor the home. Additionally, personal sensors for life insurance will likely be used in future years to measure the state of the insured's health.
Other industries can learn from insurers' use of sensors to gather consumer data. For example, in the healthcare industry, personal sensors that remotely monitor patients' health could greatly improve the industry. Patients with chronic conditions could be monitored, and remote health sensors could help enable greater access to medical care for those outside of urban centers. In the transportation industry, telematics can measure truck drivers' behaviors to improve efficiency. Sensors on cargo can help monitor the delivery of packages and decrease transit time.   
Usage-based insurance models for pricing. The usage-based insurance (UBI) model is improving price accuracy within the insurance industry. Insurers are able to price drivers based on their current risk. Going forward, they may use sensor data to accurately price home insurance. If the insured takes care of their home by cleaning the gutters or remotely raising the thermostat to prevent frozen pipes, insurers can note that good homeowner behavior and offer an accurate price, based on their risk of filing claims. Certain insurers already offer rewards to those who own smart home sensors.
Other industries can incorporate this strategy for price accuracy. The healthcare industry has proposed a model of value-based care to tie payments to the quality of care, not with the traditional number of services offered. Providers are rewarded for their efficiency and effectiveness, while patients benefit from a team that coordinates care with providers. However, this healthcare model can be enhanced using UBI features. UBI models monitor data and pass that information onto consumers to help improve their behavior. The same could be done in healthcare so that patients receive more information about themselves and their health, to improve their wellness and overall experience. Additionally, the transportation industry could use parts of the UBI model to encourage new behavior through incentives. Transit could encourage patrons to travel at off hours to reduce transit congestion and users could be charged less at those times. There could also be an ongoing flow of real-time data to improve freight transportation.

Mobile apps to improve efficiency. Insurers are also offering mobile apps to improve the consumer experience. Mobile apps offer drivers or homeowners the ability to view their policy information quickly on their phone, and allow users to submit claims directly through the app. Some life or home apps offer step-by-step guidelines and encourage users to take photos of damages so that the insurer has the information immediately. Furthermore, the apps also offer advice and tips so users can educate themselves on home or car maintenance.
Industries can learn from this IoT strategy and utilize mobile apps to encourage consumer interaction and create a better user experience. The utilities industry could offer more IoT devices working with smart grids. Perhaps, mobile apps could allow users to view their usage to improve the consumer experience. Additionally, the healthcare industry may benefit from IoT devices that are consumer-friendly and improve efficiency: Patients could remotely check in or update their information prior to an appointment.
The Internet of Things isn't going away. Industries can learn from insurers' IoT strategies to improve efficiency within their industries and achieve success with connectivity-enabled devices. The future involves the Internet, and industries need to adapt and use IoT to offer new products and services.
Seth Birnbaum is CEO of EverQuote, a major US online auto insurance marketplace.
Never Miss a Beat: Get a snapshot of the issues affecting the IT industry straight to your inbox.
You May Also Like
---