How to Break into an Analytics Career
How to Break into an Analytics Career
Are you ready to take the leap into an analytics career? Here are some keys to getting started.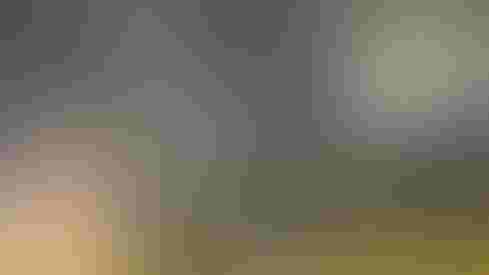 Projected demand for analytics professionals continues to exceed expected supply. According to recent PwC analysis of Burning Glass Technologies data in 2017, the 2020 estimate forecasts 2.7 million job postings for data science and analytics roles. Although data scientist talent shortages dominate headlines, most future new hires will work in analytics or citizen data science roles. This next generation of data-savvy talent will be pervasive throughout Industry 4.0 organizations.
How can you break into the growing analytics profession? Since I get asked this question several times a week, I summarized my top suggestions, tips and resources below to help you begin your journey.
Building an analytics aptitude
Are you unduly curious and inquisitive? Do you enjoy learning, investigating different perspectives of an issue, and questioning facts? Did you excel in statistics or math classes in school? If you answered yes to these questions, you will probably enjoy the analytics profession.
Key capabilities for analytics roles include critical thinking, emotional intelligence, and teamwork. Analytics frameworks are also helpful for navigating and defining analytical business problems that are often unclear, complex or difficult to understand. These types of skills will set candidates apart as technology changes and routine analytics tasks are automated.
Developing analytics skills
To gain basic analytical skills, I recommend getting a solid foundation in statistical concepts, Python or R programming languages. Knowing how to query and prepare data are also essential skills. Preparing data typically is the most time-consuming aspect of analytics projects. Thus, you will want to learn Structured Query Language (SQL) language, explore data preparation tools such as Talend, Datawatch, or Alteryx, and basic database design techniques. There are plenty of free resources to do that, including but not limited to DataCamp, Coursera, EdX, and Udacity.
Lastly, I believe it is crucial for analytics professionals to study data storytelling and visualization techniques to effectively communicate insights. A few of my personal favorite books on these topics include "Show me the Numbers and Information Dashboard Design" by Stephen Few, "Storytelling with Data" by Cole Knaflic, and The Big Book of Dashboards by Steve Wexler, Jeffrey Shaffer, and Andy Cotgreave.
If you are not already an Excel guru, you will want to become a master of Excel. It is the Number One analytics tool in the world. I also suggest picking up skills in Tableau, Qlik, TIBCO Spotfire, and other data discovery tools. All of these solutions provide a plethora of educational resources for newcomers.
How to get started in analytics
If you are just getting started in your career or a recent college graduate trying to find your first role, consider applying to consulting firms such as McKinsey & Company, Boston Consulting Group, Accenture, Deloitte, Bain & Company, and many other smaller niche firms. My early consulting career experience at KPMG Consulting and Capgemini has proven to be priceless. It helped me see a wide variety of projects, big and small, learn how to navigate the business world, present ideas in a compelling manner, explore libraries of interesting work on a global scale, and fill my brain with free online learning across a diverse range of technologies. Those early career roles also helped me build a professional network across different industries that I still cherish today.
If you are having trouble landing your first role, try getting your foot in the door by reaching out to a staffing agency. Burchworks and Smith Hanley specialize in placing analytics talent. Local staffing agencies are also fantastic resources. These groups are motivated to find roles for you. They also have existing connections with local businesses to get you past the online application forms quickly. After you gain real-world experience, build a professional network, and can demonstrate your analytics skills effectively to prospective employers, you might not need agency help again.
Never Miss a Beat: Get a snapshot of the issues affecting the IT industry straight to your inbox.
You May Also Like
---