How to Enable Data at Operational Speed
How to Enable Data at Operational Speed
Achieving data at operational speed requires a fundamentally different mentality than looking to the past for answers. Here are three steps companies can take.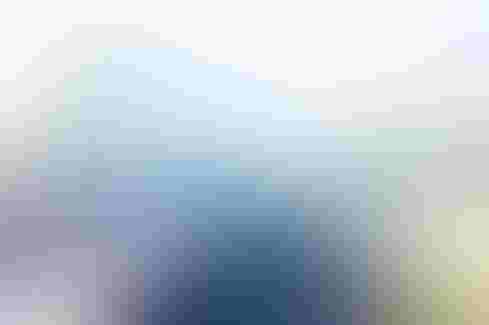 Credit: RobbinLee via Adobe Stock
Organizations normally use data as a historical reference -- reporting each point to provide a clear and overarching picture that can shape decision-making. But with enterprise data models based on "yesterday's view of the world," the static nature of these revelations holds companies back from capturing more value.  
In today's rapid, instantaneous world, a reactionary approach doesn't deliver business outcomes. Leading companies must be "data and value first" with actionable results, real-time data, and decision-making at the speed of business. By enabling data at operational speed, organizations can maximize the true value of their data and leverage it in ways that can make improvements and add efficiencies faster than ever before.
Achieving data at operational speed requires a fundamentally different mentality than looking to the past for answers. Here are three steps companies can take to redefine how they maximize value from their data:
1. Make data a competitive differentiator
People say software is eating the world, but in reality, data is powering the world of successful organizations. Over the years, it has become apparent that data-driven businesses are the ones thriving -- in fact, they are 58% more likely to surpass revenue projections. Still, most corporations fail to understand the importance of data and effectively incorporate it into their processes. A data-driven mindset is more imperative than the actual technology underpinning the systems and processes.
Organizations must understand data's value creation throughout the business -- from marketing, to operations, to sales -- and how they are inherently different. It is imperative to look at data through these different lenses that are specific to the various business units. Companies that realize data can be a competitive differentiator will dramatically increase the value of their tangible and intangible assets.
2. Create a data decision layer
Most companies have legacy systems with extremely complicated architectures. These obstacles can hold back digital transformations, creating disparate silos that don't interact with one another. The challenge of integrating data across silos is becoming progressively more difficult. Leading companies are creating persistent data abstraction layers as connective tissue -- between their legacy and their digital systems, but more importantly for organizational decision making across their digital and SaaS silos. The data abstraction layer allows digitization to proceed incrementally by business component, while harnessing the power of the whole organization through the connective tissue of a data decision layer.
3. Elevate data to a board-level priority
To enable the transition from a process-driven mindset to a data-driven digital transformation journey, it is crucial for organizations to elevate data to a board-level priority. Naming a chief data officer (CDO) and other data leaders with different tactics, personalities, and areas of focus can activate accountability for delivering value-driven data outcomes.
The 2021 Gartner Board of Directors survey found that 69% of boards of directors have accelerated their digital business initiatives in response to COVID-19 disruption -- and are moving faster now than before the pandemic began. Making this foundational change in business operations requires leaders to facilitate cross-functioning between business units. A CDO should be responsible for making investments, whether that's through people or technology, with a clear line of sight to return on investment. They should also be accountable for outlining the data journey so analytics and agility can ultimately help deliver better business decisions.
Many companies are still not thinking of data as one of the central pillars for growth, even though a successful data story can impact a corporation's long-term trajectory. According to the Capgemini Research Institute, data-driven enterprises are 22% more profitable than average organizations. When companies shift their focus and prioritize data to deliver insights at operational speed, they can drive both value and growth for their businesses.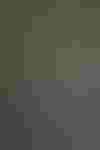 Goutham Belliappa has been a leader at Capgemini since 2001. He is responsible for driving Cloud native AI and data solutions, with a focus on four major processes: digital customer experience, digital supply chain and logistics, digital manufacturing, and digital worker and employee. He advises senior executives on AI-based business-transformation initiatives, working closely with them to understand their business challenges and partner with them to develop the solutions they need to succeed. Goutham is passionate about delivering customer success through Cloud AI, big data, business intelligence, and analytics. He is based in Atlanta.
Never Miss a Beat: Get a snapshot of the issues affecting the IT industry straight to your inbox.
You May Also Like
---