How to Find a Qualified Developer in a Hurry
How to Find a Qualified Developer in a Hurry
When a deadline looms and talent is scarce the pressure builds to find developers who can hit the ground running.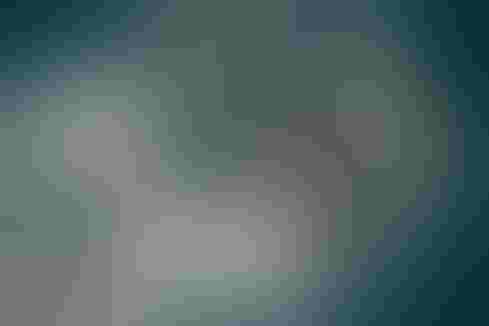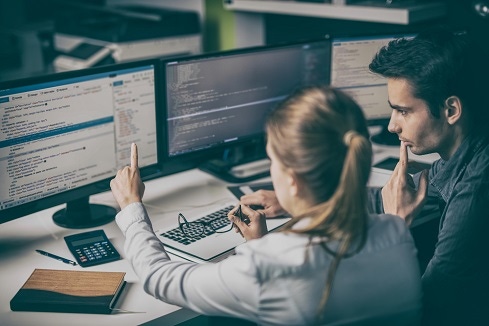 "Haste makes waste," the old adage warns us. Yet it's also important to note that missed delivery dates tend to make unemployed managers.
When it becomes necessary to bring extra developers on board to meet an approaching delivery deadline, managers must balance the need to stay on schedule against the possibility that hastily acquired newcomers will bring with them sub-standard coding skills and poor work habits.
"It's often horrible if you have to find a developer in a hurry," said Joe Devon, co-founder of Diamond, a firm specializing in scalable, high-performance web and mobile applications. "Everything is a rush and it's mostly because it took too long to decide on the project."


Joe Devon
Still, when crunch time looms, an organization can easily find itself in the uncomfortable position of having to make "hurry hires." Don't underestimate the task, warned Jacob Boudreau, CTO and co-founder of STORD, a warehousing and distribution platform developer. "Hiring quickly for a fast-scaling team or immediate need is an ambitious and difficult endeavor."
Beginning the hunt
Start searching for competent new developers by seeking suggestions from internal experts. "Give a bounty to your in-house devs," Devon suggested. "If that doesn't work, you need a recruiter."


Jacob Boudreau
Various online resources can also lead to promising candidates. "One way to move quickly is to tap LinkedIn and GitHub," advised Marcus Merrell, director of technical services for Sauce Labs, a firm that develops compatibility software tools for apps and websites. "These are known, traditional go-to resources for companies as they begin their search for a developer."
Dary Merckens, CTO of Gunner Technology, an AWS partner specializing in JavaScript development, suggested keeping a roster of skilled freelance developers who can be brought on-board at a moment's notice. "On projects where you're not in a hurry to find a developer, shop some of the work out to these developers just to find some good ones," he advised. "You might end up with five or 10 more developers who you know can do good work quickly and who you can reach out to when you need work done in a hurry."


Marcus Merrell
Evaluating candidates
Even when time is of the essence, it's important to evaluate candidates carefully and thoroughly. "Don't skimp on interview and assessment time, otherwise you risk picking someone who appears competent on paper but whose skills do not extend beyond a good first impression," warned Albert Ziegler, a data scientist at software security analytics developer Semmle.


Dary Merckens
You need to design your interview process so that it gives you the information you need from both a developer skills and people skills standpoint, Merrill said. "Ask the candidate to describe a challenging situation and how he or she addressed that challenge and turned it into a success," he suggested. "How a candidate discusses previous work experiences will tell you a lot about the person so you can best determine if this candidate is the right fit for your company."
Have a good understanding of the skills you're looking for and how to test for them, advised Sylvain Kalache, co-founder of Holberton School, which offers a two-year higher-education program for prospective software and operations engineers. "Judging someone on their degree or former experience is really subjective and can make the decision-making difficult," he explained. "Testing candidates' skills will give you an instant and accurate answer."


Albert Ziegler
Boudreau said he likes to use project-based assessments. "We use a pre-composed application with tickets of features to work on," he noted. "Our candidates get to ask questions about the tickets for further clarification, ask for assistance, and generally work on a feature alongside the engineering team." The process allows the employer to assess the candidate both as a developer and a potential team member.
In the rush to hire a promising candidate, don't forget to run a background check. "Surprisingly, you really weed out some problem people this way," Devon observed. "It's that issues with the check are always a bad sign, but the way the candidate communicates about it will tell you a lot," he noted.


Steve Flook
It's also important to consider how easily the candidate will be able to adapt to new development processes, noted Steve Flook, president and CEO of iHire, a recruitment technology firm. "For instance, developers who are accustomed to project-based work in a consultancy have different work patterns than engineers in the federal government or startup SaaS spaces." Similarly, candidates who have always worked in a waterfall-based SDLC (systems development life cycle) may find it challenging to adapt to an Agile development workflow.


Sylvain Kalache
Broaden your scope
Kalache suggested investigating alternative approaches when searching for a last-minute hire. "Today, there are countless ways for people to become a software developer," he observed. "Having a college degree is surely a nice thing, but it's not proof that the candidate has the right skills." Organizations should be open-minded on the candidate's background on focus on his or her skills, Kalache noted.
With a shortage of individuals studying computer science at four-year colleges, there's a growing pool of under-utilized, non-traditional developers. "Look for these people," Merrell advised. "Your business can only benefit from a diversified workforce that encompasses a range of ethnic and cultural backgrounds."
For more about development and IT talent, check out these recent InformationWeek articles.
Q&A: DevOps Institute's Jayne Groll on the Future of DevOps
IT Talent Shortages: What Businesses are Doing to Cope
Training a Programmer in 6 Months
Never Miss a Beat: Get a snapshot of the issues affecting the IT industry straight to your inbox.
You May Also Like
---