Microsoft Debuts Cloud-Based Power BI
Microsoft Debuts Cloud-Based Power BI
Microsoft takes a new stab at broad data access and self-service business intelligence through Office 365 and Excel.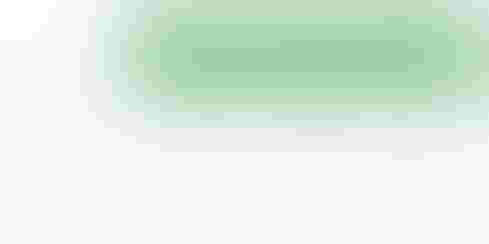 Microsoft is thinking big with Monday's release of Power BI, a cloud-based suite of data access, data management, and data analysis tools delivered through its cloud-based Office 365 platform and tied, inevitably, to its ubiquitous Excel spreadsheet.
Available in beta release since last summer, Power BI delivers new Power Query and Power Map capabilities for exploring, combining, and analyzing data through Microsoft's cloud-based Office 365. This cloud-based platform is where IT types can expose corporate data sources, trusting that Office 365 has all the access rights and privileges locked down. But the cloud also offers access to a wide world of public data sources, including an Azure data market and Bing maps for geospatial analysis.
Power BI's cloud connection simplifies access to a world of data sources, according to Microsoft. Users can conduct their analyses in Excel, using now-familiar plugin capabilities such as PowerPivot (for fast in-memory analysis across vast data sets) and Power View (for visual data analysis). Once new charts, graphs, dashboards, and other visualizations and analyses are completed, they can be published on new BI Sites on Office 365, where organizations can foster broad, cloud-based collaboration with the assurance of having pre-established access and security controls for that environment.
[Want the scoop on Microsoft's latest C-Suite power move? Read Nadella, Gates: Right Team For Microsoft?]
Power BI is Microsoft's latest attempt at democratizing business intelligence -- something it has been attempting for more than 10 years with Microsoft Business Intelligence, which is the combination of Microsoft SQL Server, SharePoint, and Excel. This software is more broadly deployed than any discrete business intelligence suite, but that doesn't mean it's easy to use. Organizations not only need to keep up with the latest versions of SQL Server, SharePoint, and Excel (and its various plugins), but they also must keep up with end-user requests for access to data and, inevitably, data integrations, reports, and analyses that are too difficult, despite Microsoft's "self-service" tools.
"With Power BI, you don't have to do anything [on the backend], because Microsoft has done it for you," Cindi Howson, an independent analyst at BI Scorecard, told us. "Users can connect to on-premises data sources with a logon, and you don't have to have a central IT person create a metadata layer."
Power BI is aimed at making Office 365 a richer, more enterprise-compelling environment than the Google Apps Suite, on the one hand, and as easy a self-service option as the fast-growing Tableau Software on the other, according to Howson. She cites features such as Power Q&A, a new natural-language query function.

A Power Map data visualization powered by Bing mapping information.
"It's more than just the ability to ask questions in English [instead of SQL], because it actually comes back with an interactive visualization," Howson said. "If I ask for 'top skiers in the Olympics,' it will suggest 'by country,' but it will also offer tabbed options to show other dimensions or to view the data on a [Bing] map."
Power Query gives users a powerful tool in which users can explore, clean up, and integrate data from internal sources, such as SQL Server and HD Insight, Microsoft's on-premises or Azure-based Hadoop offering, as well as desktop and external sources. The downside, according to Howson, is that there are overlaps with the PowerPivot and Power View interfaces. What's more, the freedom to model data as you like in Power Query needs to be balanced against the risk of inconsistent uses of data. "If users are doing all these one-off models, companies shouldn't be assuming that that replaces an enterprise semantic model, which ensures reusability and consistency."
Freedom and corporate control have long had a yin-yang relationship where business intelligence is concerned, but Microsoft is counting on the appeal of both to the hundreds of thousands of organizations said to be using Office 365. There have been plenty of cloud-based BI options to date, but few have caught on, because they presented "new island in the cloud" said Quentin Clark, corporate vice president of Microsoft's data platform group.
"People don't have to go and learn about how to use Office 365, and they don't have to ask IT to provision it," he said. "They don't have to copy and paste or expert and upload their data. Microsoft is there on-premises and in the cloud, and we can auto provision and bring users into this world without having to leave the existing data and infrastructure behind."
Power BI starts at $20 per user per month for an extension subscription for those already using Office 365. The top-of-the-line ProPlus offering is $54 per user per month and includes subscription-based licensing of the latest version of Excel with Power Query, Power Map, and data-visualization capabilities.
As web-based integration wins, it's dawning on enterprises that they need a more sophisticated API strategy. Find out how to get there. Also in this issue: 3 Techs That Depend On AI. Machine learning and artificial intelligence will be key to building exciting, compelling products and services.
Never Miss a Beat: Get a snapshot of the issues affecting the IT industry straight to your inbox.
You May Also Like
---