Modern Advances in Disaster Alert Technology
Modern Advances in Disaster Alert Technology
When lives are on the line information can make the difference between survival and tragedy. Here's a look at the technology organizations are using to communicate with the public and employees before, during, and after a disaster occurs.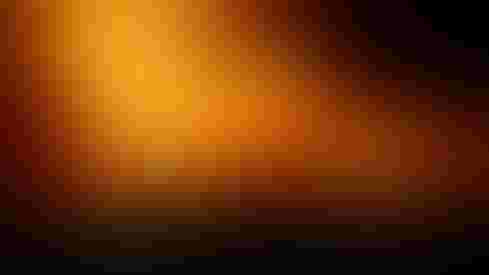 From hurricane after hurricane to wildfires and mass shootings, 2018 has, at times, felt like a never-ending series of disasters. 
Prior to, during, and after a disaster occurs, there's a flurry of information produced, but gathering all of this information, sorting it, and understanding it can be difficult for an individual. 
That's where technology like Everbridge, a SaaS provider in the critical event management space, or Babel Street, a software company that provides language data processing technology, come in to help organizations and business communicate during times of crisis. 
Both companies analyze many sources of crisis information as well as provide disaster alerts and information through applications. These technologies also have the ability to receive responses from those devices that are being alerted. Their customers range from local government entities to enterprises, and in the case of Everbridge, even countries. 
When Everbridge is contracted with a state or local government, they offer many options and filters for opt-in application users, such as citizens facing a hurricane looking for flood warnings or evacuation notifications. However, there are times when their customers, for example, a city or a state will need to push an alert without an opt-in from that area's citizens. This type of alert, for obvious reasons, is highly regulated.   
"In most cases there is some type of a protocol or runbook that calls for what type of data can be used to send what type of notifications," says Imad Mouline, CTO of Everbridge. "Using 911 data in most states in the US is regulated in terms of what messages can be used to send what type of communication and to call landlines.
Types of alerts can include an active shooter warning, weather updates, flooding information, as well as response-needed alerts such as safety checks. 
In many emergencies or disasters, one or more types of communication might fail. Everbridge says they account for this through an approach they call multi-modal communications. 
"We will not target a device or phone number, we target a person. We'll try them as many times as possible until we know the message has gone through and we receive a message back. And if not, the system can be configured to keep on trying." Moulin explains that this is how Everbridge was able to get through to detectives and the Boston Police Department immediately after the Boston Marathon Bombing even though many Boston citizens were unable to receive phone calls during that time due to cell service being overloaded and in some cases, blocked. "The whole point is we actually plan for communications to break down," says Mouline. 
They also plan for interruptions to their own service during a disaster. They do this by having two major modules or engines running on the East Coast and one on the West Coast each comprised of thousands of servers, and a third just in case. 
"When we know ahead of time that there's going to be an event like Florence or Irma, we push a button and literally have an entire other stack that we can and do run in order to, just in case, deal with the additional influx of traffic through the system…Unlike the old way of doing horizontal scalability where you're adding more instances, this is literally the entire stack of the communications engine. It's the full application [created from code] with all of the network connectivity, the firewall, the resources on the back end that have to be added," says Mouline. 
At the heart of disaster alert technology is the data. Knowing who to contact and what to contact them about is crucial and needs to be done accurately and efficiently in real-time.   
"We have over a hundred feeds of different information that our customers, be they in public safety or corporate customers, can leverage," says Mouline. Among these information feeds are the National Weather Service, partners that augment the information with additional capabilities, geological event feeds, as well as public safety agencies and police departments.   
Social media feeds also play an important role in helping customers figure out the full scope of a disaster by adding insight into what those affected are seeing and can help assist in reporting damages says Mouline. 
In order to manage the enormous amount of data that Everbridge captures they employ a number of data analytics functions to parse and organize their data. 
"There is a lot of information that comes at us and we have to make some quick decisions as to what's relevant and what's not. In some cases that involves looking at a variety of sources of data, doing natural language processing, entity extraction, deduplication, deconflicting of information, automatic categorization of data, normalization, etc. What we're doing is coming down with one risk event that is well understood…then after that we can do correlation with dynamic assets," says Mouline. 
This allows them to figure out how many people are in a specific area, and say, if there's an exepected storm surge, to immediately send out a push notification to let those in the area know that they need to move away. "This has to be done extremely efficiently and at scale because obviously latency can be one of our biggest enemies," says Mouline.   
Publicly available information (PAI) plays a very important role in disaster alert technology. Babel Street's technology, Babel X, utilizes natural language processing to gather and decipher publicly available information and displays it in a platform that helps break down and visualize that data during a crisis event. This PAI can be everything from blogs to social media to even dark web content. 
With the prevalence of social media as a preferred vehicle for communication, being able to leverage that stream of data in a crisis is more critical than ever. 
"It's how people have come to communicate," says Babel Street CEO, Jeff Chapman. While cell lines can go down in a hurricane or even during a large-scale crisis such as the Boston Marathon Bombings when cell service was jammed, Wi-Fi is often still available, leaving social media as an effective way to reach many people at once. "It could also just be their comfort for how they communicate," says Chapman. 
In order to have the most accurate picture of a crisis event, many different sources need to be tapped for information. 
"We have relationships with data providers, and normally we're hitting their APIs to collect information. We run in the cloud and we're collecting information at scale. It can range anywhere from form a few hundred documents a second, all the way up to 5-10K documents a second. A document for us can be an individual posting or a full blog entry. That is then brought in and curated," says Chapman. 

Image: Pixabay
Once the data is collected from these sources it needs to be parsed and packaged in order to be able to send alerts that are customized by the user. 
"Once we identify the language of the information that is coming in, the system gets a whole bunch of rules on how to handle it. Natural language processes take place then. Once we extract entities, we tag those and make them useful. We handle all of our knowledge in native language and then if needed, translate it for the user," says Chapman. 
It's clear that this industry has made major strides from the days of Facebook Safety Check and is using some of the most advanced technology practices available today. 
"From a pure technical perspective, there's been huge advances…Two-three years ago we were using the cloud to scale the old-fashioned ways, autoscaling by adding additional server instances, etc. Today we do it through infrastructure as code. It's a radically different approach," says Mouline. 
Mouline also says that he's seen a shift in mentality about this type of technology, especially when it comes to organizations taking a role in the safety and security of their employees. 
"What we do know is that there have been radical shifts, especially outside the US, around the need for duty of care, whether people are at work or whether they're outside of working hours. That used to be a concept that simply did not exist. Now, the idea is, if you have employees that are traveling, even if they're off the clock, they are still your responsibility as a company," says Mouline. 
One of the biggest impacts of this shift were the attacks on Paris in November of 2015, says Mouline, that left over 200 people dead. 
"All of a sudden, the issue of protecting employees regardless of where they are, became a board level discussion and in many cases a board level imperative. That's the corporate view, but we're seeing this on the public safety view as well. Outside of the US, we've seen deployments on the country level," says Mouline. 
While the approach to disaster alerts varies based on their customer and the breadth of that coverage, says Mouline, in the end, they're working toward the same goal each time. "Make sure that we know who is impacted by a particular issue, and ultimately communicate with them in the most efficient way." 
Never Miss a Beat: Get a snapshot of the issues affecting the IT industry straight to your inbox.
You May Also Like
---