Online Learning Options Broadens Path for Women in STEM Careers
Online Learning Options Broadens Path for Women in STEM Careers
Web-based IT courses are enabling women to gain the skills and knowledge they need to pursue a career in STEM and offering more flexible paths to success in the field.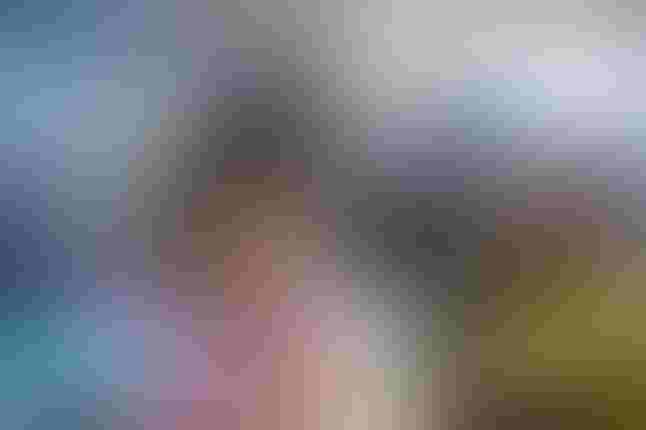 Women continue to face a variety of obstacles pursuing a career in IT or STEM, but online learning options make it possible for women to receive the necessary training and education without encountering many social obstacles that accompany in-person education.
Online learning platforms and the shift to distance learning have also allowed for more flexible scheduling and a new approach to instruction takes hold.
Svitlana DeMatte, an associate technical account manager at robotic process automation software developer UiPath, explains during the pandemic, after she was furloughed from her flight attendant career and looking for a new start, she joined an RPA Cohort through a local organization, the Urban League of Greater Atlanta.
Together with online instructor-guided lessons in UiPath RPA, the students were introduced and encouraged to use various online learning platforms such as LinkedIn, Learning and Udemy.
"After I finished the program, these platforms became an extension of my foundational RPA training," she says. "Since then, I've explored many other platforms, such as Codeacademy, W3schools, YouTube, and most recently ChatGPT."
Based on her experience, these platforms provide the fastest and most cost-efficient way to get access to the content that helps users acquire new skills and professional certifications.
"In addition to enabling flexible learning, online learning platforms provide a variety of different courses at reduced costs compared to traditional education," she adds.
DeMatte says she believes that with the help of AI, these platforms could offer a more tailored learning experience by adjusting to the specific learning style of each individual and level of difficulty.
"They could also benefit from offering more interactive challenges, games, and simulations to improve engagement," she says.
Supriya Goswami, vice president of product marketing for Whatfix, says online learning has permitted women to work without contending with the bias that is inevitable in such heavily male-dominated spaces.
"Being able to focus on your work, rather than focus on being taken seriously, is an invaluable factor that many folks take for granted," she says. "It's important for women to have a variety of learning options for the same reason it's important in general: People don't always learn the same way as their peers."
Fostering Connections Through Online Classes
Glenda Lembicz, manager, education services for research and development at Hyland, explains she has been on both ends of the online training environment -- as a learner and as a provider of digital education.
These experiences have provided her with a unique perspective of the format and an understanding of how online STEM education can be even better suited to women looking for a career.
"First, we need to remember that many women are being pulled in multiple directions when they are studying, so navigation is key," she says. "Don't just make content and resources easy to find, make them super easy to find. Every time a user navigates to a different resource, it's easy to become distracted."
Second is to open all the content at once, yet still divide the material into a schedule of deliverables, allowing users to work ahead as their schedules allow.
"And finally, reach out -- stay connected with the students on a weekly basis," Lembicz says. "Users, women specifically, tend to be more engaged when they know that someone is rooting for their success."
She says she's also found that once a user is behind, the quality of work suffers as they are just focused on getting the work done, not necessarily learning the content.
"Design the material in a way and at a pace that alleviates that sense of burden, allowing participants to continue to engage meaningfully with the content no matter where they are in their journey," she notes.
Continued Challenges for Women in STEM
DeMatte says she thinks the biggest challenge is an overarching gender bias in the industry, which makes it hard to get your foot in the door as a woman.
"Therefore, a smaller number of women want to pursue this type of career and this in turn reduces the possible pool of women available as role models in the IT or STEM fields," she notes.
Based on her personal experience, additional challenges arise when one changes careers midstream, and attempts to enter this world from another field without specific technical experience.
"Having said that, more and more technology companies are empowering women in tech and highlighting the fact that gender diverse groups improve execution by bringing varied points of view for better decision making," she explains.
Goswami adds that bringing more women into STEM careers is a priority for organizations that care about innovation, and that means it's important to give people the tools they need to succeed.
"It's clear that the traditional STEM pipeline is very good at producing a very narrow profile of worker," she says. "Broadening the array of learning options available to everyone -- not just women -- enables us as decisionmakers in the IT space to bring on equally talented workers with more diverse experience and perspectives."
"As a woman in STEM, I believe it is important to have a lot of learning options," DeMatte says. "The ability to choose gives us flexibility and control over our own learning, which in turn makes the work we put in feel more personally rewarding and builds confidence."
What to Read Next:
Sam Rad Talks Tech's Social Impact at the Women in IT Summit
Quick Study: Diversity, Equity, and Inclusion
Women in IT: Progress in Workforce Culture, But Problems Persist
Never Miss a Beat: Get a snapshot of the issues affecting the IT industry straight to your inbox.
You May Also Like
---