Oracle Bets On Consolidation, Low-Cost Hardware
Oracle Bets On Consolidation, Low-Cost Hardware
Oracle CEO Larry Ellison predicts database consolidation, a promised in-memory option, and low-end engineered systems will accelerate growth in 2014.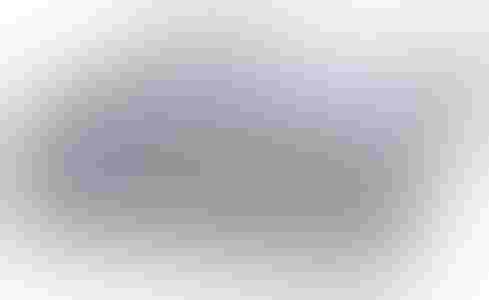 The 18-terabyte Oracle Database Appliance X3-2.
Oracle reported better-than-expected financial results for the latest quarter, and in a conference call with financial analysts Wednesday, CEO Larry Ellison predicted that its flagship 12c Database, a growing portfolio of engineered systems, and cloud software subscriptions will drive growth in the year ahead.
Results for the fiscal second quarter of 2014, which ended Nov. 30, were highlighted by a 2% revenue increase from a year earlier to $9.3 billion and earnings of 69 cents per share. Wall Street had been expecting $9.2 billion of revenue and income of 67 cents per share. The gains came against a strong prior-year quarter, and sales were flat overall. New software licenses and cloud software subscriptions revenue was unchanged at $2.4 billion. Hardware systems revenue, including product sales and support, was unchanged at $1.3 billion.
Looking ahead, Ellison and Oracle president Mark Hurd said sales of the 12c database, introduced this summer, have only just begun to kick in. That database's multi-tenancy support will appeal to cloud vendors, but the feature will also support database consolidation among Oracle's bread-and-butter enterprise customers, they predicted.
"Most of our big customers have found tens of ways to configure Oracle 8, 9, 10, and 11, and they have multiple operating systems and multiple hardware platforms, so there's an opportunity to simplify and standardize those environments," Hurd told analysts.
[Want more on the Oracle's low-cost engineered systems? Read Oracle Appliance Upgrade Goes Beyond Database.]
The idea of deploying 12c on Exadata, Oracle's leading so-called engineered system, is to manage and maintain many database instances centrally on a single appliance. "Our customers spend a fortune managing tens, hundreds, thousands of different Oracle environments and versions, and they have to patch them, upgrade them, and back them up," Ellison said. "We can simplify that and make that a more reliable and less expensive process by using the multi-tenant option on top of Exadata."
Ellison also touted a 12c In-Memory Option that was pre-announced at Oracle Open World with no roadmap or release dates. It is a competitive response to SAP's Hana platform and Microsoft SQL Server 2014. The latter includes an In-Memory OLTP feature and is set for release in the first half of 2014.
Ellison offered the first real insight into the release date. "People will start playing around with it in the second half, and as we get around to this time next year, we'll see good growth being driven by the in-memory option."
Hardware sales continued a now years-long slide by dropping 3% in the quarter, but Ellison said the sales shift away from low-margin, commodity servers is "more or less completed." Higher-margin engineered systems now account for roughly 30% of hardware sales.
Looking beyond Exadata and Exalogic, Ellison said smaller engineered systems, including the low-cost Oracle Database Appliance (ODA) and a new Oracle Virtual Compute Appliance, will drive growth in 2014. "These lower-cost engineered systems go after the mass and price-sensitive parts of the market. We expect to sell a lot of engineered systems with a complete suite of machines, not just the well-known high-end Exadata machines."
The Virtual Compute Appliance combines low-cost commodity servers running Linux with open-source Xen-based virtualization software and is "very aggressively priced," according to Ellison. The Oracle Database Appliance is $60,000 for the hardware, versus $200,000 for a 1/8 rack Exadata. What's more, Exadata requires storage-management software that costs an additional $180,000. ODA starts with 18 terabytes of disk storage and an 18-TB storage expansion shelf, bringing total capacity up to 36 TB.
On the cloud computing front, the company reported that Oracle Fusion subscriptions increased 35% in the quarter, and Hurd and Ellison detailed efforts to challenge both Workday and Salesforce.com. Hurd said the cloud business has "hyper-growth-like" characteristics, and he noted mobile, social, and analytics capabilities built into the cloud apps. "We think these are core differentiations specifically versus Workday."
Breaking with the IT-centric selling of the past, Ellison said that Oracle sales teams increasingly engage with line-of-business executives and go head to head with "a new generation of functional specialists" in the cloud.
"A while ago, we decided we had to line up an HCM salesforce directly against Workday, and all they think about every day is competing for every Workday prospect," Ellison said. "We have another team that competes against Salesforce in sales force automation, and other teams that compete against Salesforce in service automation and customer experience."
The numbers in Oracle's SEC filings of late have reflected anything but hyper growth, so anything even approaching double-digit gains in 2014 would be a remarkable achievement. Oracle co-president and CFO Safra Catz projected third-quarter growth of between 2% and 12% for software and subscription revenue and between 1% and 9% for the hardware division. Somewhere in the middle of those ranges lies a realistic expectation.
There's no single migration path to the next generation of enterprise communications and collaboration systems and services, and Enterprise Connect delivers what you need to evaluate all the options. Register today and learn about the full range of platforms, services, and applications that comprise modern communications and collaboration systems. Register with code MPIWK and save $200 on the entire event and Tuesday-Thursday conference passes or for a Free Expo pass. It happens in Orlando, Fla., March 17-19.
Never Miss a Beat: Get a snapshot of the issues affecting the IT industry straight to your inbox.
You May Also Like
---