Oracle Says Database Upgrade Doesn't Enable In-Memory Option
Oracle Says Database Upgrade Doesn't Enable In-Memory Option
Oracle insists latest database release doesn't enable a costly in-memory option, countering claims by an ex-Oracle-employee and database blogger.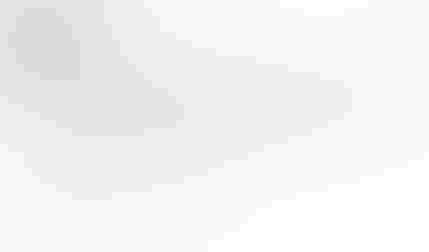 Maria Colgan's Google+ page describes her blog post on the Oracle Database In-Memory option as a response to Kevin Closson's reports.
16 NoSQL, NewSQL Databases To Watch
16 NoSQL, NewSQL Databases To Watch (Click image for larger view and slideshow.)
The 12.1.0.2 release of Oracle Database released last week doesn't enable the vendor's new, $23,000-per-CPU In-Memory option.
That's Oracle's response to a blog published last week by former Oracle engineer Kevin Closson, who claimed that the feature is automatically enabled and all too easy to use "accidentally." Closson's claims were widely reported last week, including by InformationWeek, but Oracle didn't respond to those reports (and multiple requests for comment from InformationWeek) until this week.
Oracle's Monday blog post, titled "Getting started with Oracle Database In-Memory," explains that the feature is installed automatically with the latest release because it's an intrinsic part of the database, "not a bolt-on technology," writes Maria Colgan, master product manager of the feature. But enabling the option requires a deliberate, two-step process, she explains.
[Want more advice on software licensing? Register for our August 5 audiocast, "Software Licensing: How To Pay Less And Use More."]
"Six new initialization parameters with the INMEMORY prefix have been introduced to directly control the different aspects of the new in-memory functionality," Colgan writes. "One of these parameters, INMEMORY_SIZE, determine[s] if In-Memory is enabled."
Colgan doesn't acknowledge Closson's analysis directly in her post, but she promotes the post on Google+, writing: "I posted a new blog explaining when In-Memory is installed, enabled & used, just in case @kevinclosson has you totally confused."
Indeed, Closson has turned out four posts on the feature, including a Monday response to Colgan's blog that maintains that "you can trigger In-Memory Column Store feature usage with the default INMEMORY_* parameter settings."
The flap comes amid rising software audit activity by vendors and increasing licensing complexity, as practitioners deploy more multi-core processors and virtualization technologies. Confusion is only mounting for software managers as they try to align what they have installed with exactly what they're entitled to use according to contracts.
Customers often face "true up" fees and penalties after software audits, whether they're using the features in question or not, according to Dawson Stoops, co-founder and VP of Express Metrix, a software asset management system vendor.
"Compliance is not based on usage of applications. It's based on installation," Stoops said during a recent InformationWeek audio cast titled "How To Survive A Software Audit. In the case of Oracle Database In-Memory, it's a feature that you "can't unlink or choose not to install," Colgan writes in her blog.
"Oracle customers cannot cite blog posts when being audited," cautioned Mark Flynn, CEO of the Campaign for Clear Licensing, a UK-based organization that's championing improvements in software licensing and auditing practices. "Oracle may be suggesting you only need to pay for [Database In-Memory] if you activate it, yet typical Oracle contracts state it will be based on being installed and running."
Flynn said organizations should take steps to ensure that they minimize their exposure to unplanned software spending and audit penalties by, among other steps, educating their Oracle DBAs on the consequences of their actions and ensuring that agreed-upon compliance measures and metrics are embedded into contracts.
The nature of pay-as-you-go makes the cost calculation seem easy. It's not -- but it is more critical than ever. Get the new Cloud ROI issue of InformationWeek Tech Digest today (free registration required).
Never Miss a Beat: Get a snapshot of the issues affecting the IT industry straight to your inbox.
You May Also Like
---